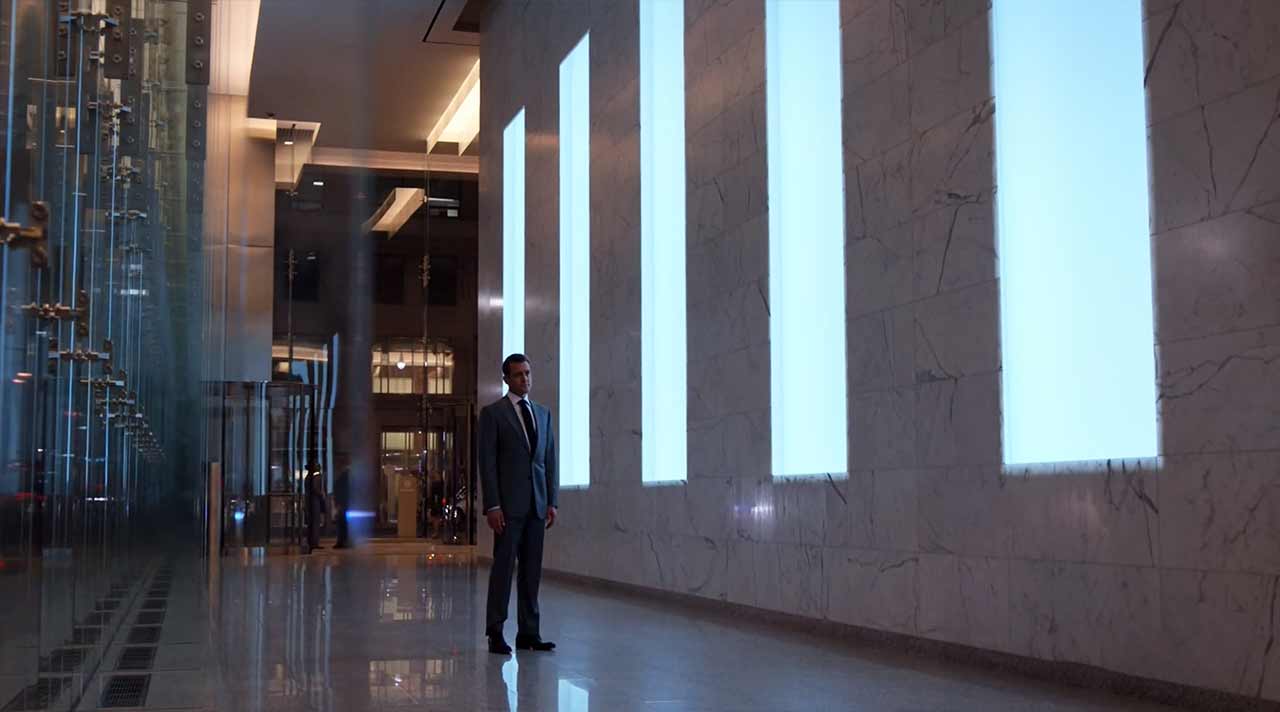 Diese Folge gehört tatsächlich zu den besondereren der "Suits"-Serie. Nicht etwa, weil sie besonders gut wäre, sondern, weil sie besonders echtes Drama aufweisen kann. Es wird ernst abseits des Gerichtssaales oder der Kanzlei. Nicht rechtlich, nicht in dubiosen Gefängniszellen-Machenschaften, sondern so, dass es jeder von uns nachfühlen kann. Toternst.
Dabei fängt alles zunächst normal an. Louis und Shela machen das Übliche (rum). Okay, bis auf das Überfallen-werden. Die Szene in der Seitengasse hat mich übrigens an "Gotham" erinnert ("Nana-nana nana-nana – LITTMAN!"). So echt und ernst und eigentlich gut dieses vielleicht überzogene aber eben nicht unrealistische persönliche Drama auch ist, so schlecht wird meiner Meinung nach damit umgegangen. Weil er nichts sagen will, verliert Louis seinen Fall (an Samantha). Dass er den Starken raushängen lassen möchte, aber mehr oder weniger problemlos seinem Chef von seinen deutlich peinlicheren Schwänger-Versuchen erzählt, will mir nicht einleuchten. Alles nur, um eine dämliche und unnötige Lügenzwickmühle aufzubauen.
"Louis, this is genious!" – "Yeah, I know." (Samantha & Louis)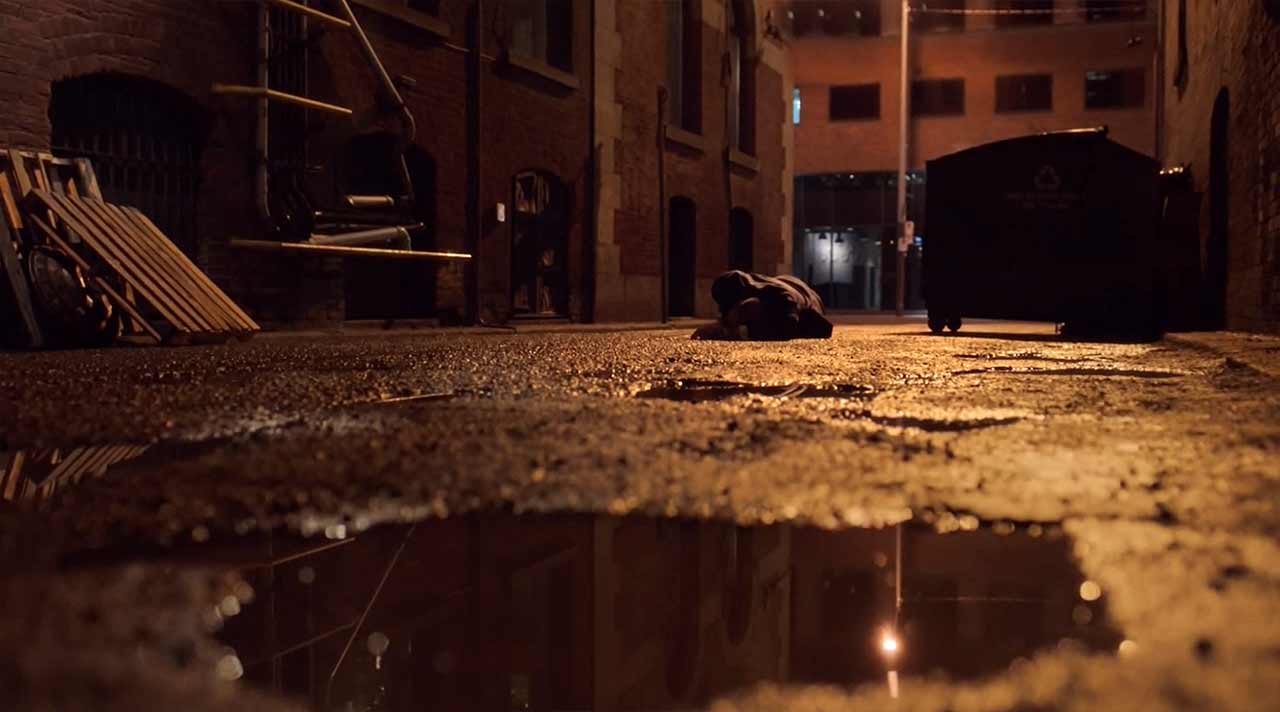 Aber gut, so lässt sich auch eine Folge füllen. Es folgen psychische Probleme im Gerichtssaal sowie im Umgang mit den KollegInnen, da muss wohl unser deutscher Seelenklempner nochmal ran demnächst. Nach etlichen guten Zuredungen erzählt es Freund Harvey dann mal weiter und plötzlich wissen es alle und – Überraschung – alle stehen ihm bei, Happy Family, hooray. 40 unnötige Minuten.
"Do you wanna keep going or can I ask you a serious question?" – "Do you want the truth?" (Donna & Harvey)
Ach ne, da wäre ja noch der Rest. In Mike-Hommage soll es mehr pro bono-Fälle geben, aber erstmal gibt es so ziemlich das genaue Gegenteil. "Shady business", wo man hinschaut und sich fragt, weshalb da überhaupt Termine beendet werden.
Minimal erzürnt erklärt Robert uns, was COOs eigentlich so machen (sollten) und zeigt auch Harvey eine klare Linie. Die Büro-Atmosphäre ist gerade nicht wirklich pralle und Robert der nächste, der unnötig und übertrieben unsympathisch gemacht wird, nur, um enorm kurz darauf eine menschliche Seite offenbaren zu können, als Donna mal wieder kurz in der Telefonzelle verschwunden war, um zu "Super-Donna" zu mutieren. Ganz ehrlich: Eigentlich sollte die Kanzlei einfach nur "Paulsen" heißen.
"You're in a Kobayashi-Maru" – "What does sushi have to do with it?" – "It's not sushi, it's from 'Star Trek'." (Donna & Alex)
Alex hat meine Reviews aufmerksam gelesen und sagt, wie es ist – die sollen alle mal ihren Scheiß geregelt bekommen. Nur in Sachen Serien muss er wohl noch etwas aufholen. "Stupid show with shitty effects" gegen "Magnum"… Irgendwie funktioniert der Buddy Talk bei den beiden noch nicht so richtig gut.
"I kinda like the guy when he's angry." (Harvey)
Wirklich interessanter und wertiger wird es in den letzten Minuten. Zum eine erfahren wir von Roberts überfälliger Jugend, zum anderen wissen wir jetzt auch (endlich nach drei Folgen…), weshalb Samantha boxt. Sie gibt Louis freundschaftliche Ratschläge in Sachen Selbstverteidigung und weiß nicht, was sie sich damit eingebrockt haben dürfte. Ich gebe nur den Hinweis des nächsten Episoden-Titels: "Good Mudding".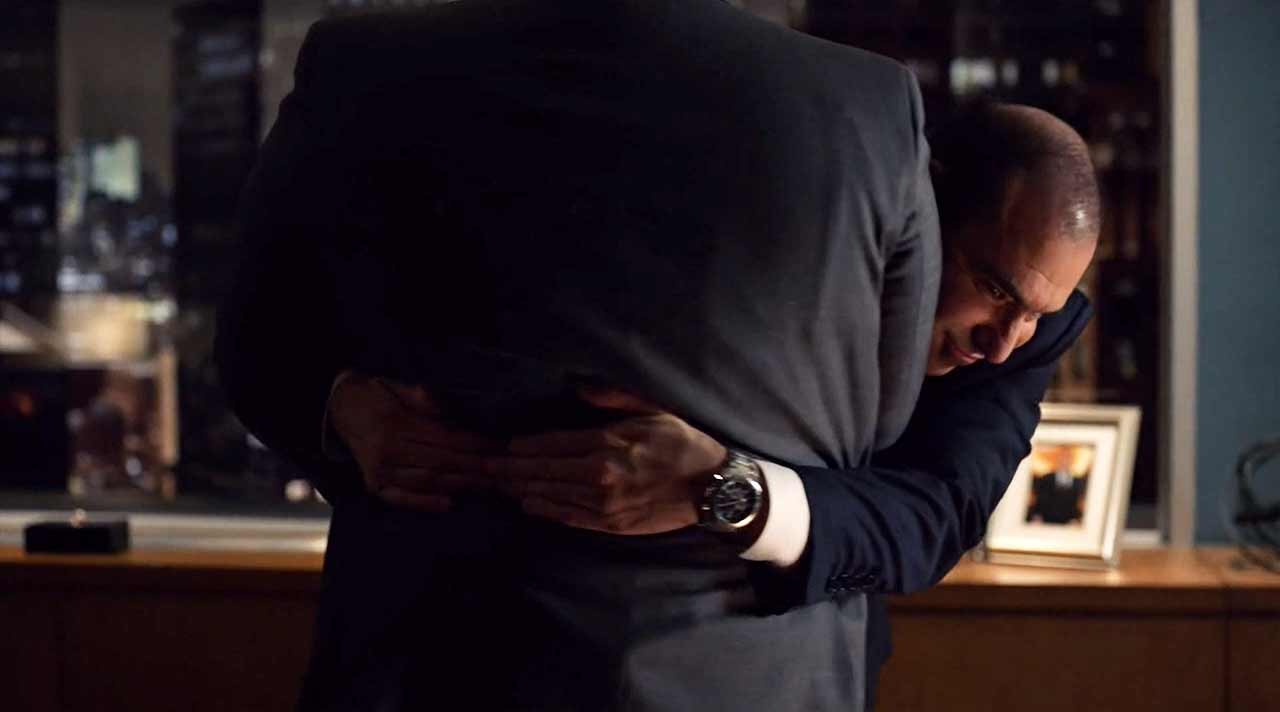 Mittlerweile hat "Suits" tatsächlich mehr mit Anzügen zu tun als mit eigentlichen Rechtsfällen. Mittlerweile befürchte ich auch ein bisschen, dass es gar keinen großen letzten Über-Fall mehr geben wird. Stattdessen verlieren wir uns komplett in den Figuren und ihren sozialen Verhältnissen. Das ist auch okay, mit dem Überfall hat man sich eigentlich eine gute (wenn auch recht plumpe) Chance eröffnet. Mir persönlich ging das zwar noch ein wenig zu sehr in die Freundschafts-Richtung und zu weniger in die Lebensprioritäten ordnende (weg vom Materiellen), aber passt schon. Nur darf das jetzt keine Ausrede dafür werden, Louis noch sprunghafter zwischen genialem Juristen-Bastard und soziophoben Waschlappen darzustellen, bitte.

Bilder: bravo

-->