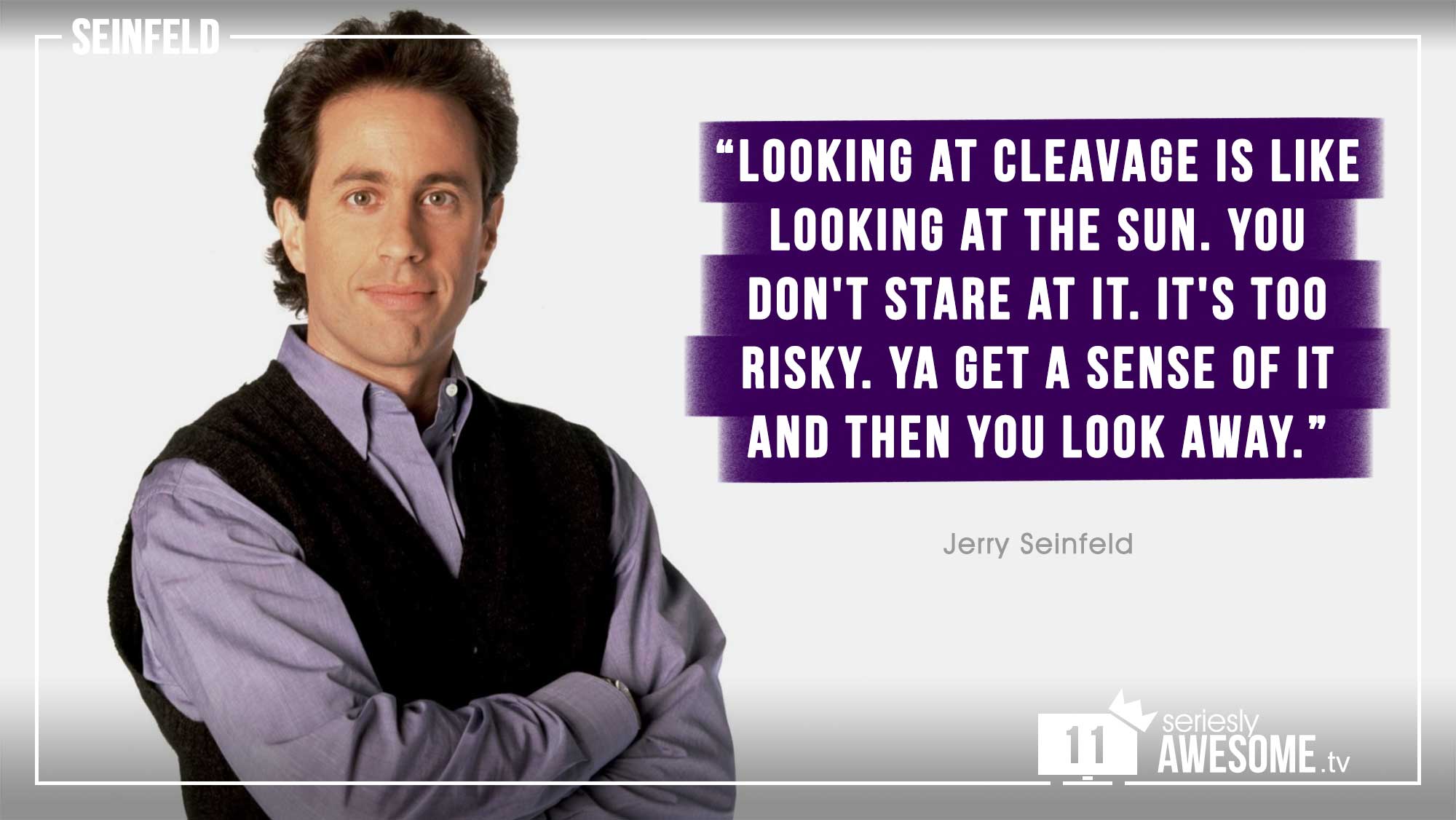 Wir kommen dem Weihnachtsfest immer näher. Der zweite Advent ist bereits rum und auch am heutigen Dienstag habt ihr die Möglichkeit im Rahmen unseres sAWEntskalenders etwas zu gewinnen. Für das 11. Türchen habe ich mir eine der erfolgreichsten Sitcoms aller Zeiten ausgesucht – "Seinfeld".
INFO:
In unserem
"sAWEntskalender" 2018
gibt es jeden Tag ein Türchen mit den tollsten Zitaten einer Serie – und
tolle Preise zu gewinnen
. In jedem Türchen KANN ein Buchstabe versteckt sein, den es zu finden gilt, um ein Lösungswort zu bilden. Viel Spaß beim Lesen und Buchstabensuchen!
Die Comedy-Serie über den New Yorker KOmiker Jerry Seinfeld und seine Freunde Kramer, George und Elaine ist in Sachen Humor und Zynismus ein echtes Highlight. Im Mittelpunkt steht weniger eine übergeordnete Handlung, sondern vielmehr die großen und kleinen Dinge des Alltags, über die sich die vier Freunde unterhalten und fachsimpeln.
Jerrys beste Sprüche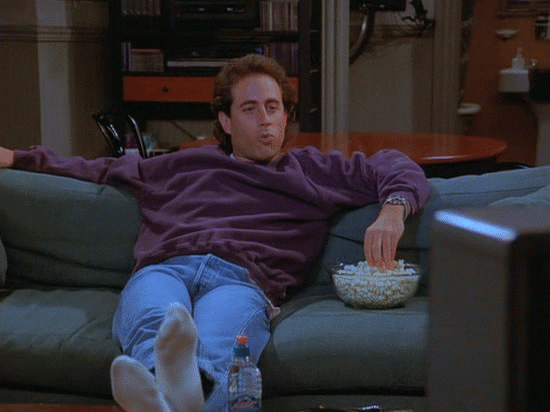 Als Komiker bietet der Titelheld nicht nur in (beinahe) jeder Folge auf der Bühne clevere Kommentare zu den profanen Fragen des Lebens, auch im Privatleben weiß er mit Worten umzugehen. Selbstbewusst und locker, hat Jerry immer einen passenden Spruch parat.
"Why does everything have to be so… jokey with you?" – "I'm a comedian." (Elaine & Jerry)
"Tell me your sins, my son." – "Well, I should tell you that I'm Jewish." – "That's no sin." – "Oh, good." (Priest & Jerry)
"Surveys show that the #1 fear of Americans is public speaking. #2 is death. Death is #2. That means that at a funeral, the average American would rather be in the casket than doing the eulogy." (Jerry)
"Why do they make the condom packets so hard to open?" – "Probably to give the woman a chance to change her mind." (George & Jerry)
Georges Sprüche
Meine Lieblingsfigur ist aber George Costanza. Aufgrund seines leicht depressiven und desillusionierten Wesens, wirken seine zynischen Sprüche besonders ehrlich.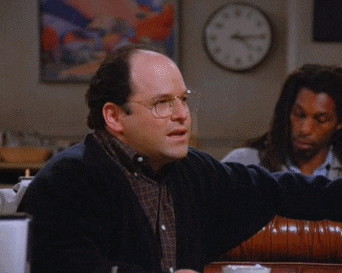 "I'm disturbed, I'm depressed, I'm inadequate, I've got it all!" (George)
"I have a bad feeling that whenever a lesbian looks at me they think 'That's why I'm not a heterosexual.'" (George)
"I'm a great quitter. It's one of the few things I do well. I come form a long line of quitters. My father was a quitter, my grandfather was a quitter… I was raised to give up." (George)
"Only I could fail at failing." (George)
"She calls me up at my office, she says, 'We have to talk.'"- "Uh, the four worst words in the English language." – "That, or 'Who's bra is this?'" (George & Jerry)
"I'm speechless. I have no speech." (George)
Der Rest der Bande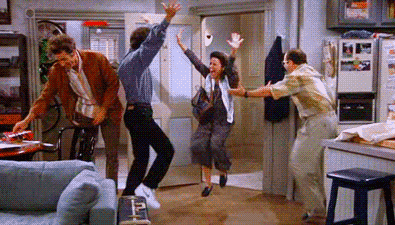 Die Truppe wäre aber nicht vollständig ohne den irrsinnigen Cosmo Kramer und die liebenswerte Elaine.
"You know what your problem is? Your standards are too high." – "I went out with you." – "That's because my standards are too low." (Elaine & Jerry)
"I'm not a lesbian. I hate men, but I'm not a lesbian." (Elaine)
"Ah, you're crazy." – "Am I? Or am I so sane that you just blew your mind?" – "It's impossible." – "Is it? Or is it so possible that your head is spinning like a top?" – "It can't be." – "Can't it? Or is your entire world just crashing down all around you?" – "All right, that's enough." (Kramer & Jerry)
Buchstaben gefunden?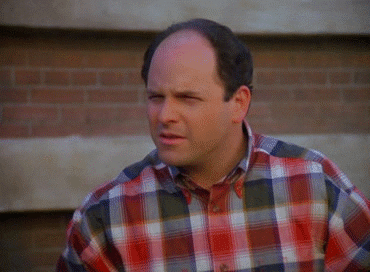 Wie im Gewinnspiel-Beitrag zum "sAWEntskalender" erläutert, KANN jeden Tag ein gesuchter Buchstabe im Türchen-Beitrag versteckt sein. Maximal einer pro Tag, vielleicht auch mal gar keiner. Hast du ihn gefunden oder bist dir sicher, dass es keinen gibt? Dann schreib uns die Tages-Lösung über das Kontaktformular hier und sichere dir bei richtiger Einsendung ein Gewinn-Los:
Wie ist welcher Buchstabe versteckt?
Solltest du mithilfe der bisher entdeckten Buchstaben den gesuchten Serientitel erraten haben, schick deinen Lösungsversuch über das Formular im großen Gewinnspiel-Beitrag. Dort gibt es auch alle Infos zu den Preisen und dem Ablauf des Gewinnspieles.

Bilder: Sony Pictures Television

-->