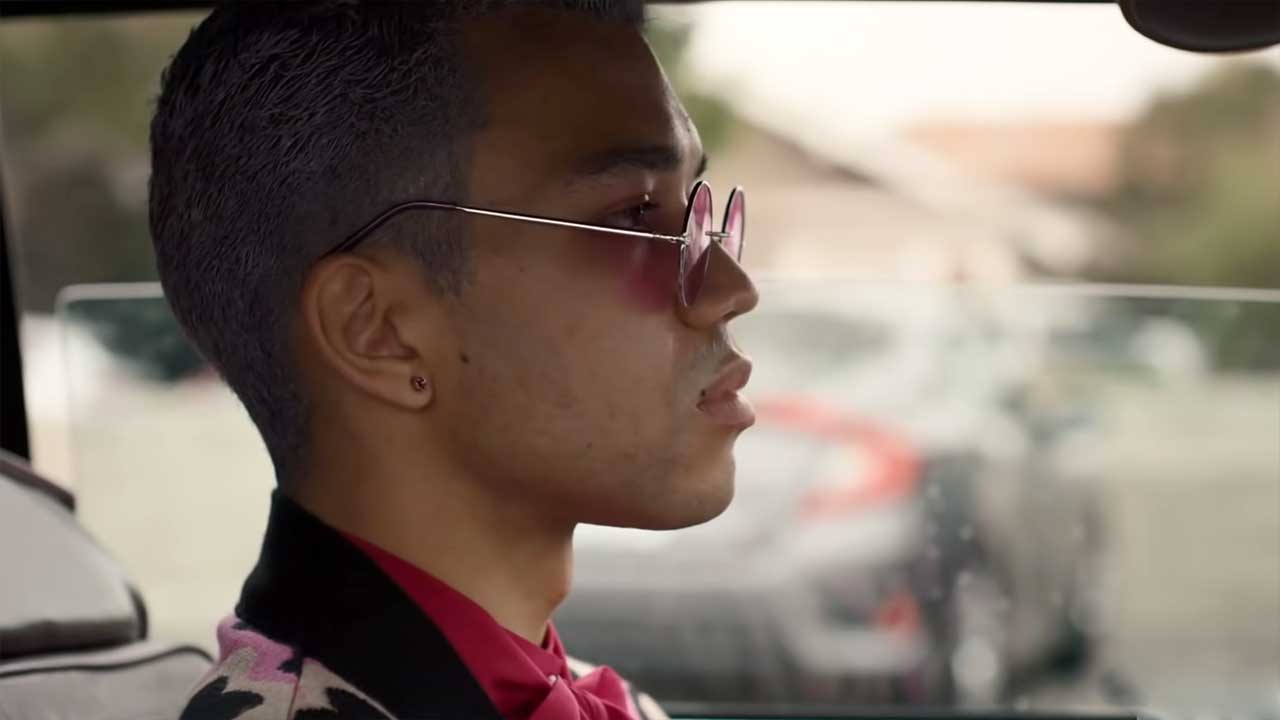 Zunächst mal muss ich sagen, dass mich die Betitelung der Serie "genera+ion" sehr irritiert, da selbst der offizielle Trailer den Titel "Generation" trägt. Das hätte man vielleicht einfach bei einer visuellen Idee belassen sollen, wenn man befürchtet, das könnte in puncto Auffindbarkeit nicht funktionieren (wobei ein generisches "Generation" jetzt auch wenig Besetzungspotenzial besitzen dürfte…). Und dann kommt da die Hauptfigur und sagt, sie sei "ein berühmter Wasserpolo-Spieler" – gibt es sowas überhaupt?!
Spaß beiseite, denn das, was wir hier zu sehen bekommen, ist definitiv aus der Welt gegriffen. Heranwachsene, die sich mit ihrer Sexualität und vor allem der Welt auseinandersetzen (müssen). Hier der Trailer des HBO Max Originals "Generation". Äh, also… "genera+ion"…
"genera+ion follows a group of high school students whose exploration of modern sexuality (devices and all) tests deeply entrenched beliefs about life, love and the nature of family in their conservative community."
Da kommt einem schon das ein oder andere Gesicht bekannt vor. Chris Parnell ("30 Rock") meine ich da gesehen zu haben, zusätzlich sind unter anderem Mary Birdsong ("Succession"), Diego Josef ("Goliath"), Nathan Stewart-Jarrett ("Misfits") oder auch Sam Trammell ("True Blood") mit dabei. Produzentin ist übrigens niemand Geringeres als "GIRLS"-Erfinderin Lena Dunham.
Die erste Staffel von "Generation" (ich belasse es jetzt mal bei der Schreibweise…) wird ab Donnerstag, dem 11. März 2021, in den USA über HBO Max zu sehen sein. Zunächst mit drei Folgen zum Auftakt, ehe es eine weitere am 1. April gibt, die zweite Hälfte der acht Folgen umfassenden Season soll dann im Laufe des Jahres folgen. Eine etwas seltsame Aufteilung… Wann und wo die ursprünglich für HBO (ohne "Max") geplante Serie in Deutschland zu sehen sein wird, ist noch unbekannt. Ob der Dienst im Zuge der für Sommer angedachten globalen Erweiterung bis nach Deutschland kommen wird, ist leider noch nicht bestätigt.