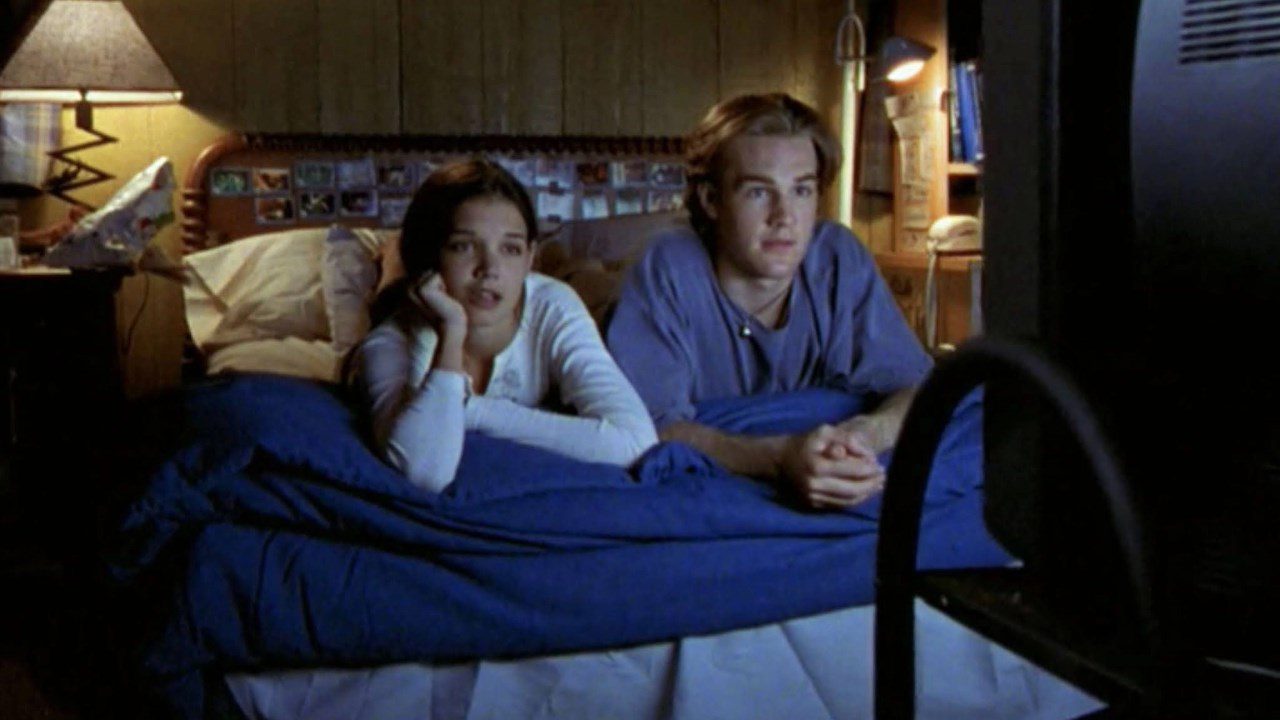 Erst gestern gab es hier die ersten und letzten Worte der Figuren aus "Teen Wolf". Jetzt bekommt auch die Teenie-Kult-Serie "Dawson's Creek" aus den 1990ern ein sogenanntes First-and-last-lines-Video spendiert. Von den Hauptdarsteller:innen Dawson, Joey, Pacey und Jen bis hin zu Nebencharakteren wie Abbie und Dawsons Mutter Gale kommen alle zu Wort. Über sechs Staffeln hinweg gab es einige emotionale Momente für die Bewohner:innen von Capeside. Mit dem Zusammenschnitt kann jeder Fan die Figurenentwicklung nochmal revue passieren lassen.
"I mean from the second that I stepped out of that cab onto the creek I was the instigator, you know, the girl who caused problems and rocked the creek and upset the delicate emotional balance of Capeside." Jen Lindley
"Dawson's Creek" ist derzeit auf Netflix verfügbar.
Bilder: The WB