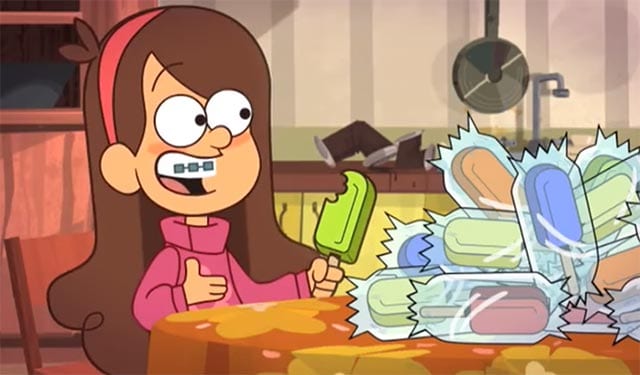 2014 hatten wir euch bereits gesagt, dass die ursprünglichen Charaktere aus "Gravity Falls" etwas anders aussahen. Jetzt ist der komplette Pilot von Alex Hirsch online gestellt worden, der zeigt, wie damals die Produktion gesichert werden konnte. Mit dem Look war Hirsch aber selbst nicht zufrieden und hat einige Dinge noch einmal verändert. Immer wieder interessant, so eine kleine Zeitreise in die Vergangenheit. Und immerhin quasi etwas Neues von der leider bereits beendeten Serie.
"In 2010 recent CalArts grad Alex Hirsch pitched "Gravity Falls" to the Disney Channel. He wrote and drew the storyboard entirely on post-it notes and a rushed pilot was commissioned by Disney to a small low budget flash animation studio in Canada."
via: Marco, der sich seit einer Pilotfolge auch minimal verändert hat.