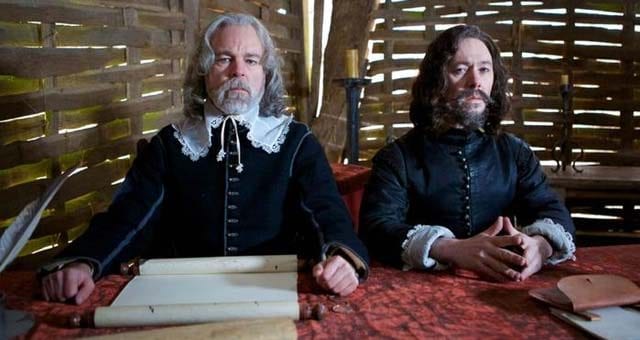 Ich hatte bereits an anderer Stelle meine Begeisterung für die britische Anthologieserie "Inside No. 9" zum Ausdruck gebracht. Für Freunde des Schwarzen Humors ist die Serie auf alle Fälle ein Blick wert. Aktuell gibt es zwei Staffeln mit derzeit zwölf Folgen. Das eine dritte Staffel beauftragt wurde, war schon länger bekannt, nun haben auch die Dreharbeiten begonnen. Mit einer Ausstrahlung ist also noch Ende des Jahres zu rechnen. Yes!
Die dritte Staffel wird wieder sechs Episoden umfassen und wenn man den Worten eines der Autoren und Schauspieler, Reece Shearsmith, Glauben schenken darf, dann wird die dritte Staffel großartig.
"We are thrilled to have the chance to explore six more number 9s. Every story is a labour of love, so we will do our best to ensure the viewers are once again moved to tears of laughter and terror. (If you can get tears of terror.)" (Steve Pemberton and Reece Shearsmith)
Wie immer werden die Handlung und die Charaktere in den Folgen unterschiedlich sein, das einzig Verbindende ist die Hausnummer 9, hinter der die Geschichten spielen.
Welche Schauspieler dieses Mal mit von der Partie sein werden, steht noch nicht fest. Ich bin da sehr gespannt.
Foto: BBC