Die Kluft zwischen Arm und Reich in Amerika wird immer breiter. Die Armen werden immer ärmer und die Kapitalisten finden immer wieder neue Wege, von der Armut auch noch Profit zu machen. Das neueste Beispiel hierfür ist der US-Sender CBS, der mit seiner neuen Show The Briefcase den Unmut des Internets auf sich gezogen hat. Zurecht.
In The Briefcase wird Familien, die sich von Tag zu Tag durchkämpfen müssen, 101.000 US-Dollar ausgehändigt. Nachdem sich die Familie über die finanzielle Hilfe ausgiebig gefreut hat, kommt der Haken. Der Familie wird mitgeteilt, sie könne das ganze Geld behalten, einen Teil von dem Geld behalten oder es komplett an eine anderen Familie, die es eventuell schwerer als sie selbst hat, abgeben.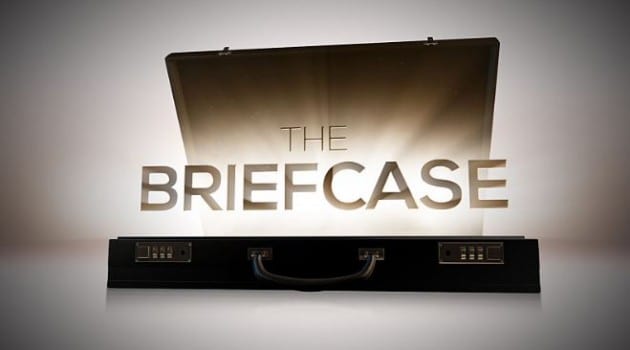 Darüber zu entscheiden, liege vollkommen in ihrer eigenen Hand. Ist ihre Familie es mehr wert, die Hilfe zu bekommen, als eine andere, arme Familie? Innerhalb der 72 Stunden nach Gelderhalt, erhält die Familie Informationen über die Situation einer anderen (für sie anonymen) Familie und besucht dann den Wohnort der "gegnerischen" Familie, um das Leid mit eigenen Augen zu sehen. All das kann man im folgenden Trailer sehen:
Das Geld annehmen und als selbstsüchtig vor Millionen von Zuschauern da stehen? Das Geld abgeben und weiter von Tag zu Tag kämpfen? Einen Teil abgeben? Aber wie viel? Ist die Summe zu wenig? Zu viel?
Arme Familien vor diese Wahl zu stellen ist ein äußerst unmoralisches Konzept, findet das Internet.
Dear CBS, The reality show THE BRIEFCASE, manipulating people in debt, was obviously created by a sociopath. It's cruel & sickening.

— Nina L. Diamond (@ninatypewriter) June 1, 2015