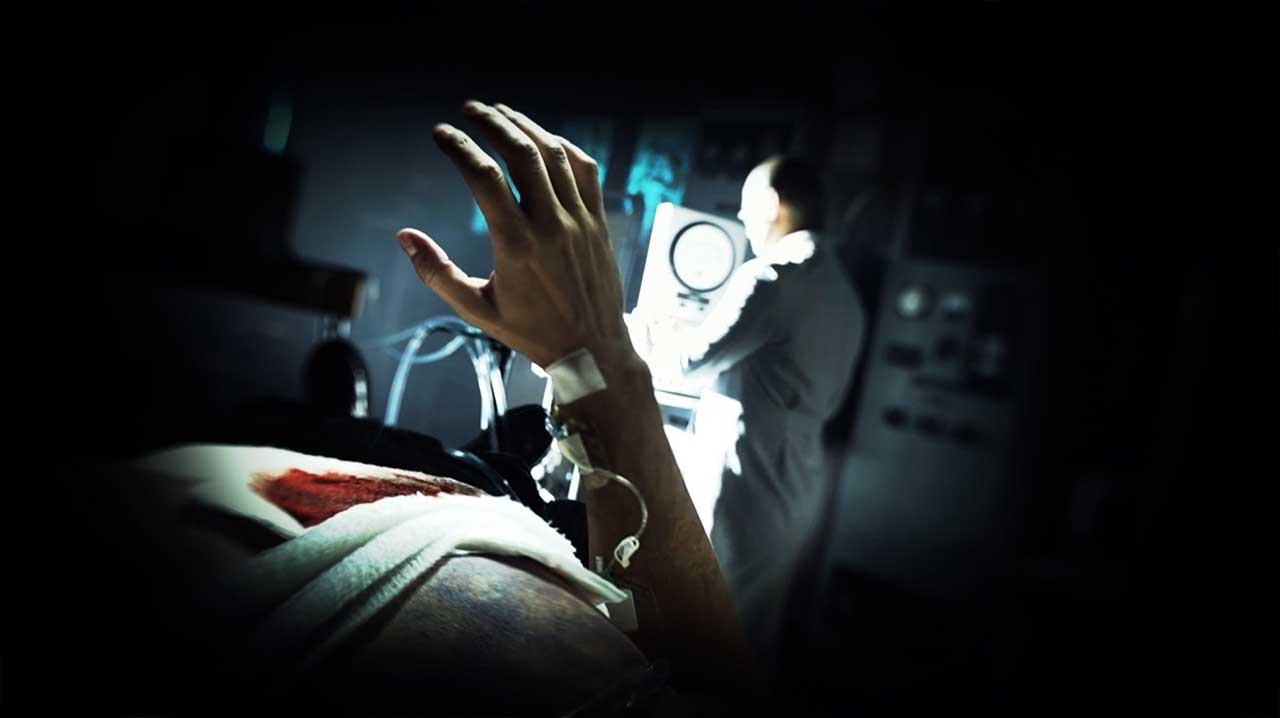 Nach einer einwöchigen Pause gab es endlich wieder eine neue Folge "Gotham", die allerdings auch nur ein kleines Zwischenspiel darstellt. Die beiden allerletzten Episoden der Serie werden erst am 18. und 25. April in den USA ausgestrahlt. Und auch wenn der Cliffhanger am Ende von "I Am Bane" durchaus explosiv war, hat die Folge in Sachen Spektakel jetzt nicht unbedingt dazu geführt, dass ich die Tage bis dahin abzähle (habe ich aber dennoch mal für euch gemacht – Service und so: Es sind 28).
Um wen es in dieser Episode geht, war durch den Titel direkt klar. Dabei gefällt mir, wie mit dem ikonischen "I am Batman!" gespielt wird. Und auch die anfängliche Inszenierung des zu Bane-werdenden Eduardo auf Dr. Strange' Tisch hat mir ganz gut gefallen.
"You're gonna be reborn! And then you'll be the bane of the unjust. The bane of the corrupt. The bane of anyone who opposes us." (Walker / Nyssa)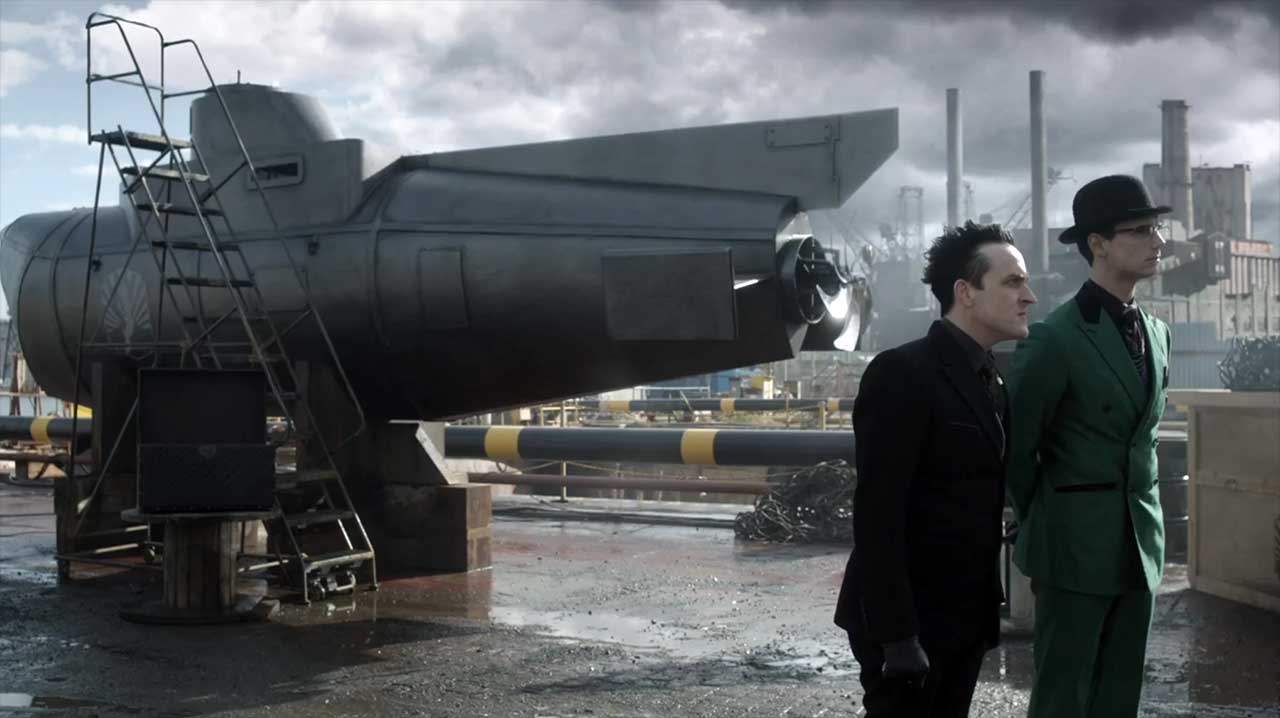 Allgemein wird jede Menge Aufbruchstimmung versprüht. Alfred guckt sich alte Villa-Baupläne an und plant einen Neuaufbau (mit Höhle?!), das U-Boot ist da schon etwas weiter und im Grund fertig – genau wie Barbaras Baby.
"You know what's worth it's weight in gold? Gold!" (Penguin)
Die Brücken sollen wir allesamt aufgebaut werden und ein wichtiger General mit kampferprobtem Gesicht ist vor Ort, um eine wichtige Feinstaub-Untersuchung am Polizeirevier durchführen zu lassen. Und auch wenn die VW-Software grünes Licht erteilt, will Eduar… äh Bane nicht das Fahrverbot auf der abgeschotteten Insel aufheben.
"Eduardo?!" – "Not anymore." (Jim & Bane)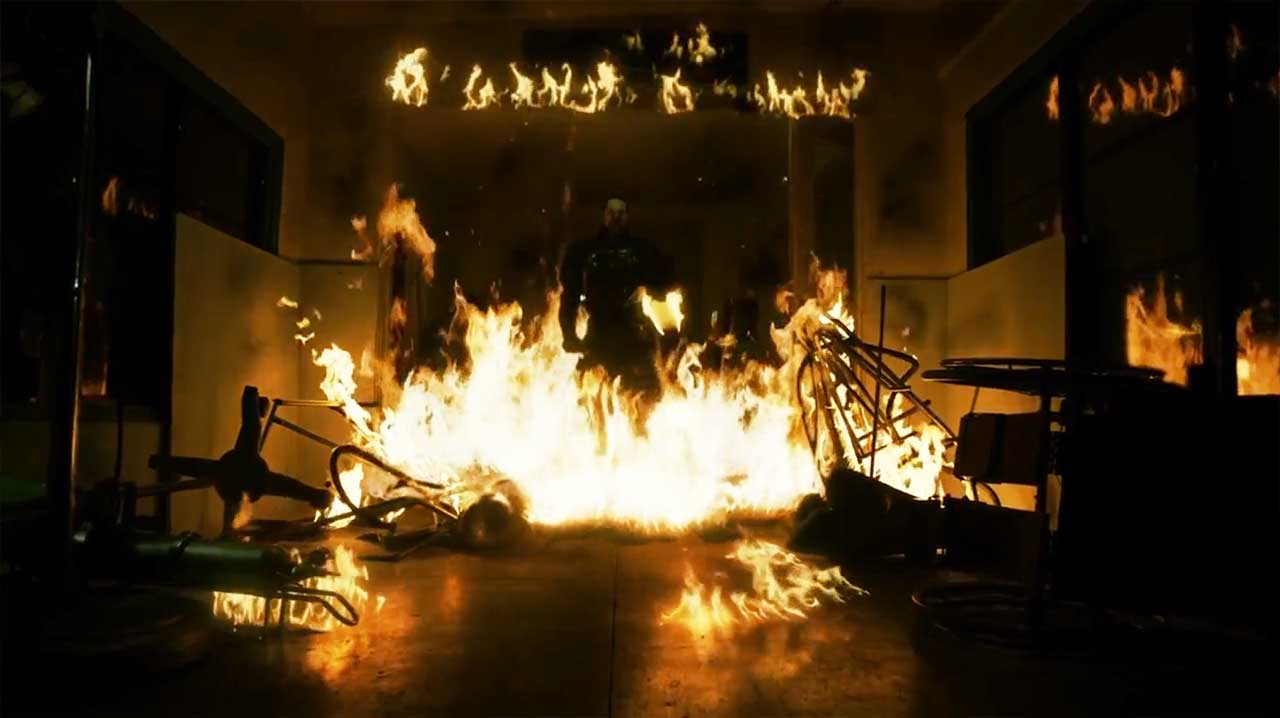 Auch wenn mir deutlich früher als Bruce klar war, um wessen Namen die vermeintliche "Walker" ihn gefragt hat, war ich doch enttäuscht, dass es sich bei ihr wirklich um die Tochter von Ra's Al Ghul handelt, hatte ich doch gehofft, dieser schnöde Strang wäre mit ihm gestorben. Vielleicht bleibt es ja nur beim stumpfen Rache-Motiv Nyssas und uns wird der ganze Hokus-Pokus drumherum erspart.
Mein Lieblingsmoment diese Woche war übrigens der, in dem Penguin aus Versehen auf das Baby zielt. Das Zusammenspiel von Robin Lord Taylor und Cory Michael Smith ist einfach immer wieder unterhaltsam anzusehen. Dazu noch Barb als herumballernde Rollstuhl-Geschobene, was mich irgendwie an den Film "Shoot 'Em Up" erinnert hat. Da konnte ich auch darüber hinwegsehen, dass zwar sämtliche Rettungswagen derart verschlossen sind, dass die Ärztin sie nicht öffnen kann, aber glücklicherweise eine komplett saubere Liege dort einsam im verlassenen Hof herumstand. Puh!
"Consent is hardly a prerequisite." (Dr. Strange)
Jim wird dank Strange stark und Alfred dürfte dank Bane morgen starke Rückenschmerzen haben. Ich bin gespannt, wie die das lösen, das sah schon sehr nach Brüchen aus, die einen lähmen können (aber er wird es natürlich überleben). Die Szenerie der abgeschlachteten Club-Belegschaft hatte durchaus ihren Charme, wurde aber kurzerhand durch einen überraschend schnell nach der Erteilung durchführten Bomben-Angriff überschattet. Hui!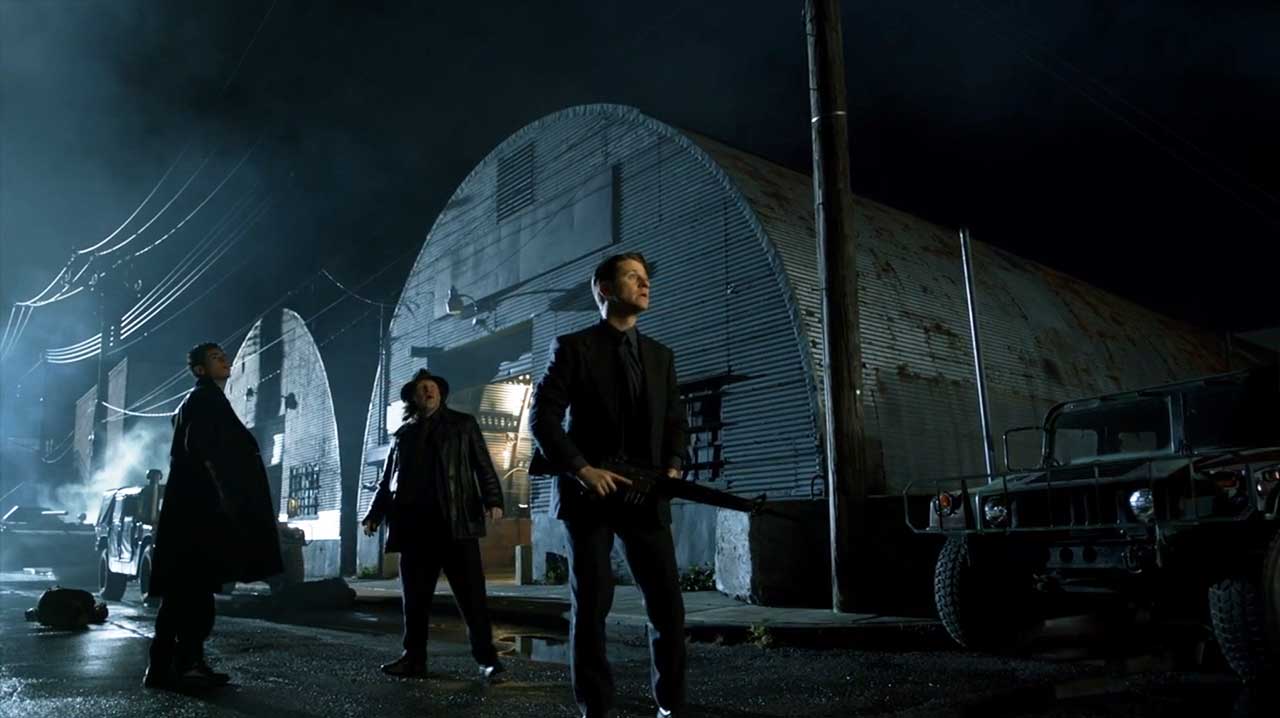 Diese Folge hatte ein sehr angenehmes Pacing und war überraschend schnell vorbei. Ein paar Probleme hatte ich mit der Inszenierung, vor allem, was die Bewegungsprofile der schwangeren Barbara anbelangt. Ansonsten war ich auch ein ganz klein bisschen von Bane enttäuscht. Klar, er widersteht einfach mal einer knallharten Explosion und Kugelhagel scheint euch nicht wirklich zu nerven, aber seine Statur ist so… normal? Da hatte ich etwas mehr Masse erwartet. Auch das Gesprochene wirkt noch etwas zu handzahm, aber vielleicht wird er ja noch manischer. Zwei Episoden bleiben uns ja noch.

Bilder: FOX

-->