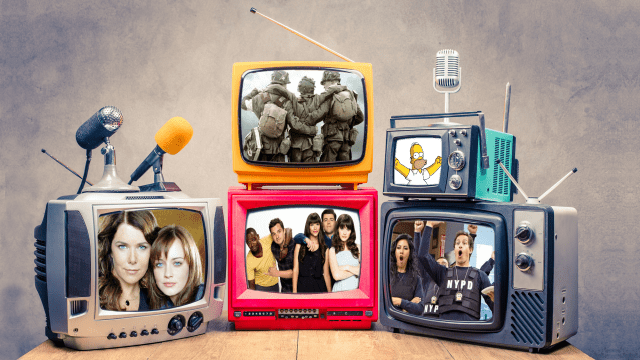 Weiter gehts in unserer neuen Reihe Awesome 5 – Ziel soll es sein, euch 5 Serien zu unterschiedlichen Themen und Anlässen zu präsentieren. Bei mir geht es diesmal ums Abschalten.
Wir kennen das alle: man hatte einen stressigen Tag auf der Arbeit oder irgendwie hat man Zoff mit jemanden und dann sitzt man abends auf der Couch und will nur seine Ruhe. Klar, man möchte eine Serie schauen, aber bitte nichts wo man großartig nachdenken muss. Natürlich könnte man jetzt zum normalen TV-Programm wechseln und sich eine TV-Show der privaten Sender ansehen. Topmodels, Trödeltrupp, Superstars. Dass muss meiner Meinung nach nicht sein. Bevor ich mir das antue, bleibt der Fernseher aus. Ich habe im Laufe der Jahre eine kleine Liste an Serien-Perlen gesammelt, die mir persönlich beim Entspannen/Runterkommen helfen. Mein Geschmack muss natürlich nicht mit eurem übereinstimmen, besonders Nummer 5 ist sehr speziell. Es soll auch nur als Denkanstoß dienen. Bis auf 2 Ausnahmen habe ich auch alle genannten Serien auf DVD/Bluray zuhause. Quasi jederzeit abrufbereit.
1. New Girl
Mein All-Time-Favorit wenn es um das kurze Pushen des eigenen Befindens geht. Der Alltag der ungewöhnlichen WG um Jessica Day zaubert mir meist schon in 1-2 Folgen ein dickes Grinsen übers Gesicht. In Gänze wird natürlich auch eine Geschichte erzählt, aber für den kleinen Ausflug zwischendurch ist diese Serie wie geschaffen! Pro-Tipp: Wer Liebeskummer hat, sollte direkt die erste Folge schauen. Meine Lieblingsfolge (erst gestern wieder gesehen) – S02E19 Schmidt gets a fish. Die Serie kann bei Netflix gestreamt werden.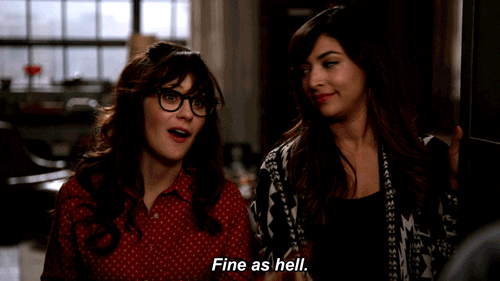 2. Simpsons (alte Folgen!)
Ja ich weiß, es gibt einen Hassiker-Beitrag von mir über die Simpsons. Aber wie auch schon dort beschrieben, liebe ich die Staffeln 1 bis ca 15. Der Humor ist einfach herrlich.Auch hier kann man jede beliebige Folge picken, ich empfehle hier meine Lieblingsfolge: Die Akte Springfield.. Auch wenn ich traurig werde, wenn Leonard Nimoy seinen Auftritt hat.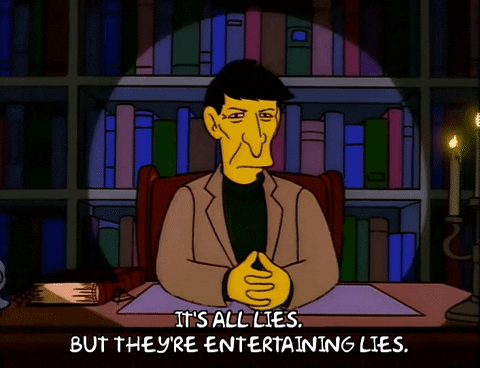 3. Gilmore Girls
Als Passiv-Zuschauer bin ich doch irgendwann zum Fan mutiert. Es lag vermutlich an den guten Darstellern und dem Humor. Wobei man bei der Serie nicht einfach zwischendurch einsteigen kann, da man schon die Vorgeschichte kennen sollte. Alle Staffeln sind bei Netflix verfügbar, inklusive der 4 Jahreszeiten-Folge (buhh!).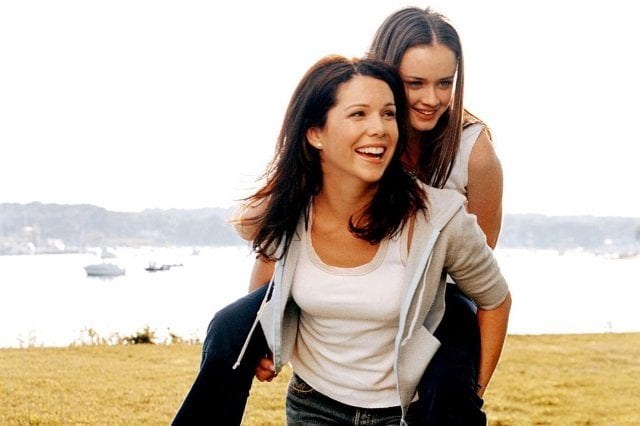 4. Brooklyn 99
Und noch eine Comedy. Ähnlich wie die zuvor genannten kann man beliebig einsteigen, sich kurz (ebenfalls 20min Länge) berieseln lassen und gut ist. In der Serie geht es um das Polizeirevier 99 in Brooklyn, New York. Hauptfigur ist Detective Jake Paralta der mit seinen durchgeknallten Kollegen diverse Fälle löst, sich Wettkämpfe mit seinen Bossen liefert und auch sonst allerhand Quatsch macht. Andy Samberg at its best. Aktuell kann man die ersten drei Staffeln bei Netflix streamen.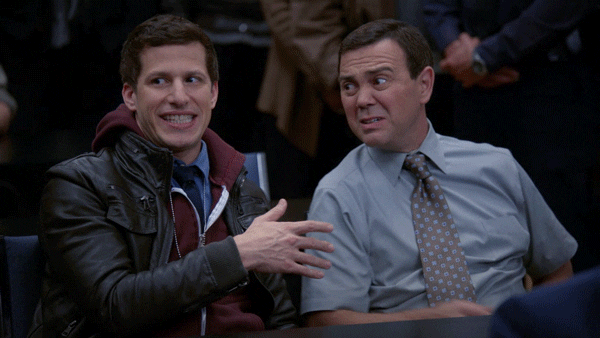 5. Band of Brothers/ The Pacific
Achtung – special interest. Beide Miniserien (je 10 Folgen) sind absolut keine leichte Kost. Bei mir stellt sich der "Runterkommen"-Faktor nur durch die zehnte Wiederholung dieser Serien ein. Beim ersten Schauen bekommt man aber erstklassige, dramatische Unterhaltung geboten. Beide Serien ähneln sich, wobei Band of Brothers definitiv die bessere der Beiden ist. In The Pacific geht es um das Schicksal zweier US-Marines im Pazifik-Krieg, Band of Brothers beleuchtet dagegen das Schicksal einer Fallschirmspringertruppe, die 1944 in Frankreich landet und dann letztendlich nach Deutschland vordringt. Meist nehme ich mir diese Serien vor, wenn ich krank bin und etwas mehr Zeit habe.
Pro Tipp: Bei jedem erneuten Durchschauen entdecke ich neue Schauspieler, die mittlerweile Stars geworden sind. Tom Hardy z.B.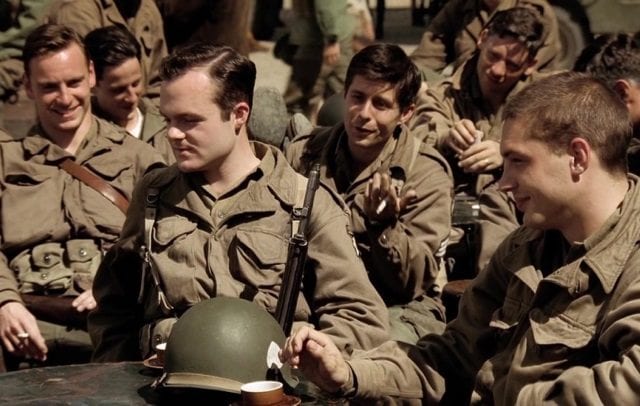 -->