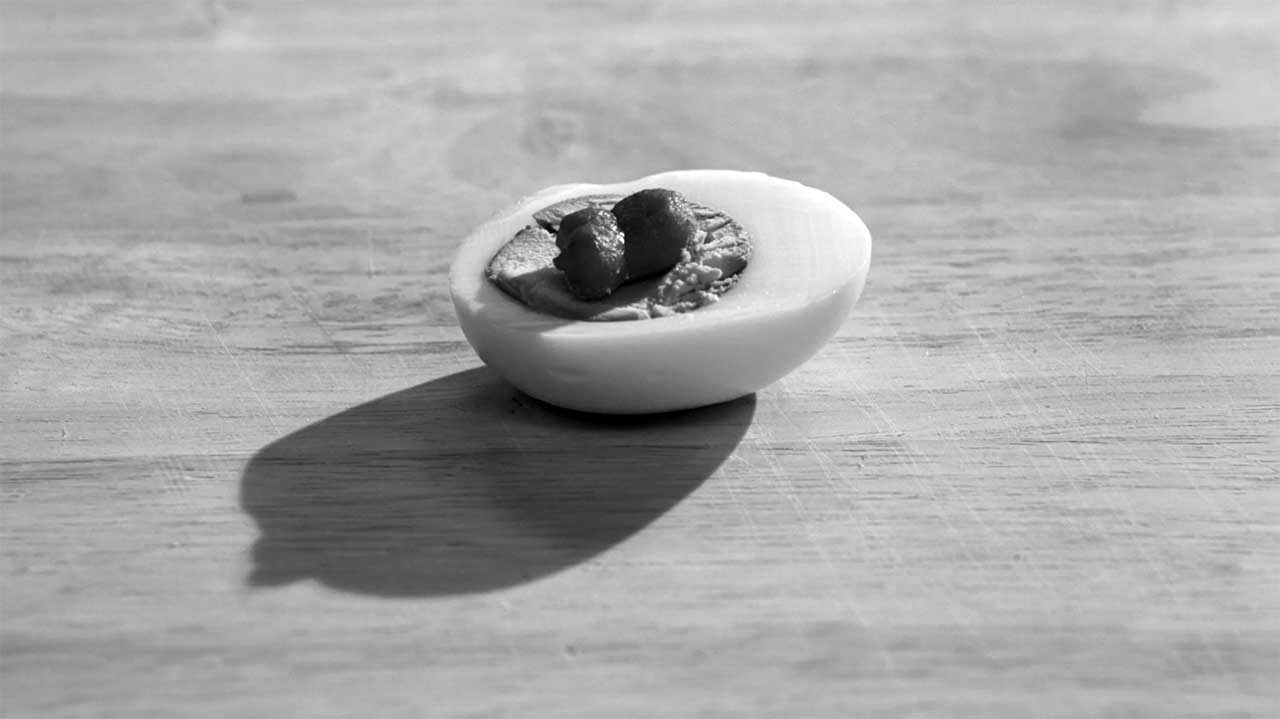 Wird New-Seattle zum größten Parkplatz der Welt? Wichtige Menschen mit Orden an der Brust beratschlagen (mal wieder) über die Zukunft oder eben das Ende des Zombie-Gebietes. Einen möglichen Ausschlag in beide Richtungen dürfte dabei der Vater der Zombie-Rasse (und Liv) sein, der angeblich keine Details mehr aus seiner vernebelten Drogen-Herstellungs-Vergangenheit weiß. Auch wenn es in Ansätzen ganz gelungen (vor allem durch Bill Wise' variantenreiches Schauspiel) versucht wird, uns Zuschauern die Hoffnung zu geben, Martin könnte gaaaanz vielleicht ja doch einer der letztlich Guten sein, ist zumindest aktuell noch zu klar, dass er Fieses im Schilde führt. Zumindest für uns Zuschauern – und mittlerweile auch Liv, wobei bei ihr auch das "Hirn der Woche" so seinen Anteil daran haben könnte.
"Do you have to make everything so murder-sceny?!" (Don E.)
Diese Woche auf der Speisekarte: Privatdetektiv mit Vorliebe für vormittäglichen Alkoholkonsum und gekaufte Liebe. Die Zubereitung wurde entsprechend im Film Noir-Stil vollzogen, wobei das Gericht selbst mal wieder sehr ernüchternd ausfällt. Ich hätte zudem auch nichts dagegen gehabt, wenn man die komplette Folge in Schwarz-Weiß gehalten hätte. Aber runtergefahrene Farbsättigung, lockerer Jazz-Score und auffallend überall zu hörender Regenfall, passen auch.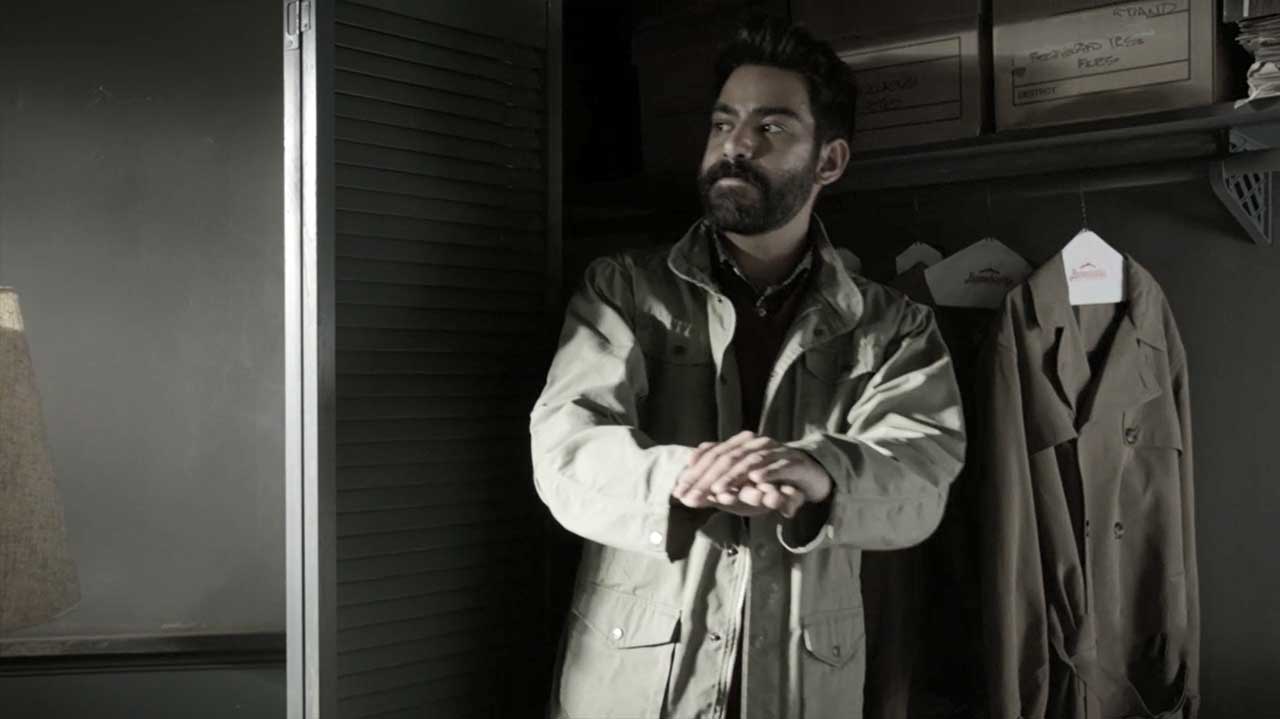 Wo wir bei der Inszenierung sind: Als Jane (who got a gun…) auf Blaine traf, war ganz kurz eine sehr feine diagonale Kameraeinstellung mit Bilddrehung zu sehen. Wieso war das nicht länger zu sehen und wird so etwas nicht öfter eingebaut? Das könnte die Serie bedeutend aufwerten.
"Do we have anything around here to crack open a skull?" (Blaine)
Martin macht zunächst ein paar Anzeichen, als wolle er wirklich helfen. Sein Auftritt bei Ravi hat zumindest bei ihm zunächst Eindruck hinterlassen. Doch statt das Puzzle für die Herstellung des Heilmittels zu lösen, arbeitet er eigentlich daran, sein eigenes Puzzlestück zu finden, das die geplante Zombie-Armee hörig werden lässt. Die Lösung: das gute alte "Max Rager". Major trifft in dem Zusammenhang den neuen Hausmeister, der noch nicht ganz eingearbeitet zu sein scheint und einen Haken an der Sache findet: Autsch!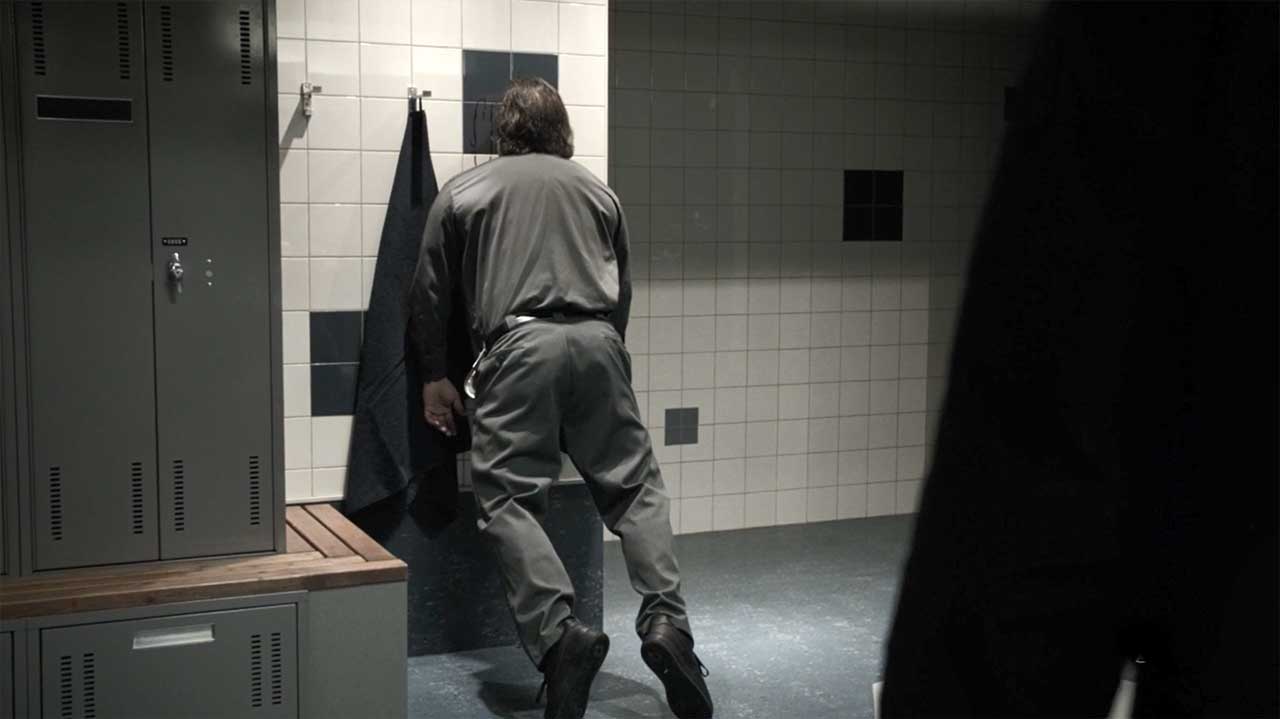 Schön finde ich, dass die PR-Serie "High Zombie" nochmal gezeigt wird. Und das sogar funktional, stimmt sie doch die Obergeneralin um, oder festigt zumindest ihre Pro-Zombie-Meinung. Dabei finde ich den Gedanken ganz passend, dass Zombies zwar dazu fähig sind, zu Monstern zu werden, Menschen aber eben auch.
"Go get some sleep!" – "I'll sleep when I'm dead." – "You're already dead." (Clive & Detekt-Liv)
Am Ende geht es Schlag und Schlag, und nein, damit meine ich nicht nur die "I Love It"-Performance mit der Peyton Karaoke Night zerschlägt, sondern die etwas handfesteren Entwicklungen. Kurz zusammengefasst für die Akten: Das Heilmittel wurde geklaut und ist auf dem Weg nach Oregon, dafür gibt es eine Verlobung zu feiern. Das Utopium wird aus dem Keller geklaut und die Zombie-Armee entdeckt, dafür macht der dämlichste aller Generale nun anscheinend gemeinsame Sache mit den Dead-Endes. Na supi.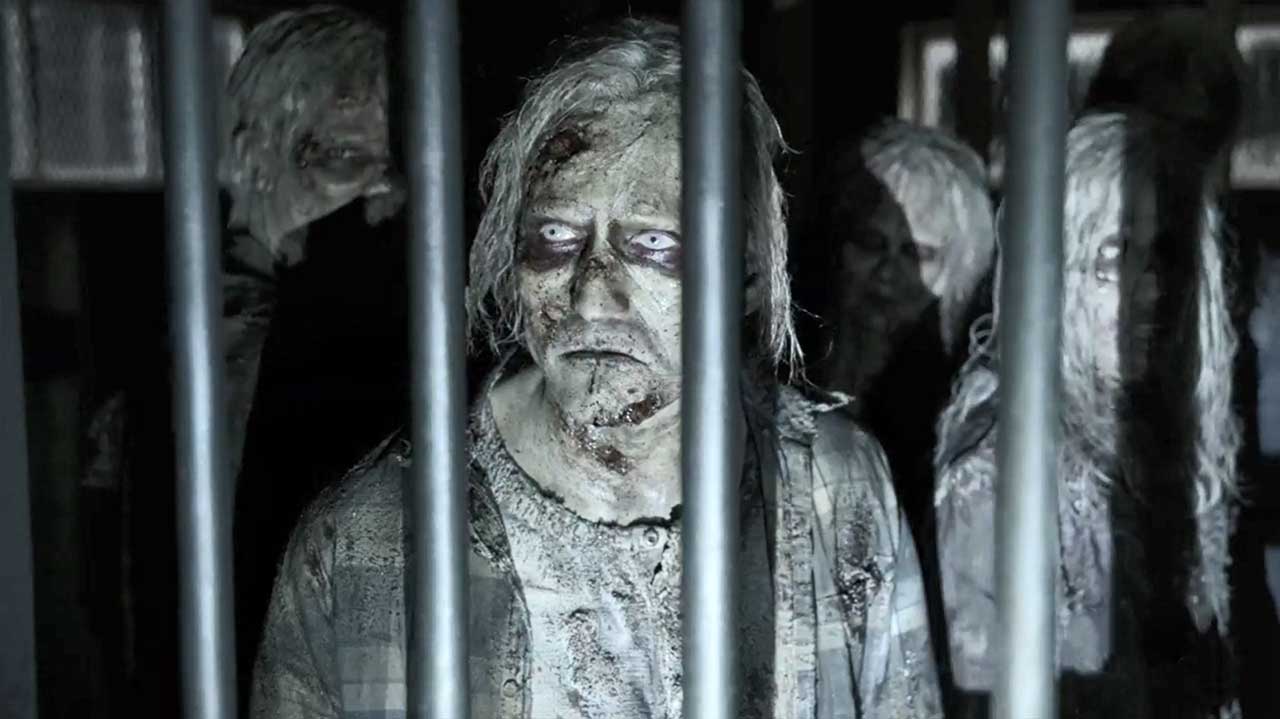 Das war in Ordnung. Nicht mehr, aber auch nicht weniger. Einige schöne Momente waren dabei und der Weg zum Ende wurde merklich geebnet. Der Fall war jetzt nicht sensationell, aber angenehm mit der eigentlichen Haupthandlung verknüpft. Ich hoffe, dass es jetzt keine wirklich eigenständigen Wochenfälle mehr geben und man sich komplett der Story widmen wird. Immerhin bleiben nur noch drei Episoden bis zum Serienende. Aber jetzt erst mal ab nach "Margarita-ville"!

Bilder: The CW

-->