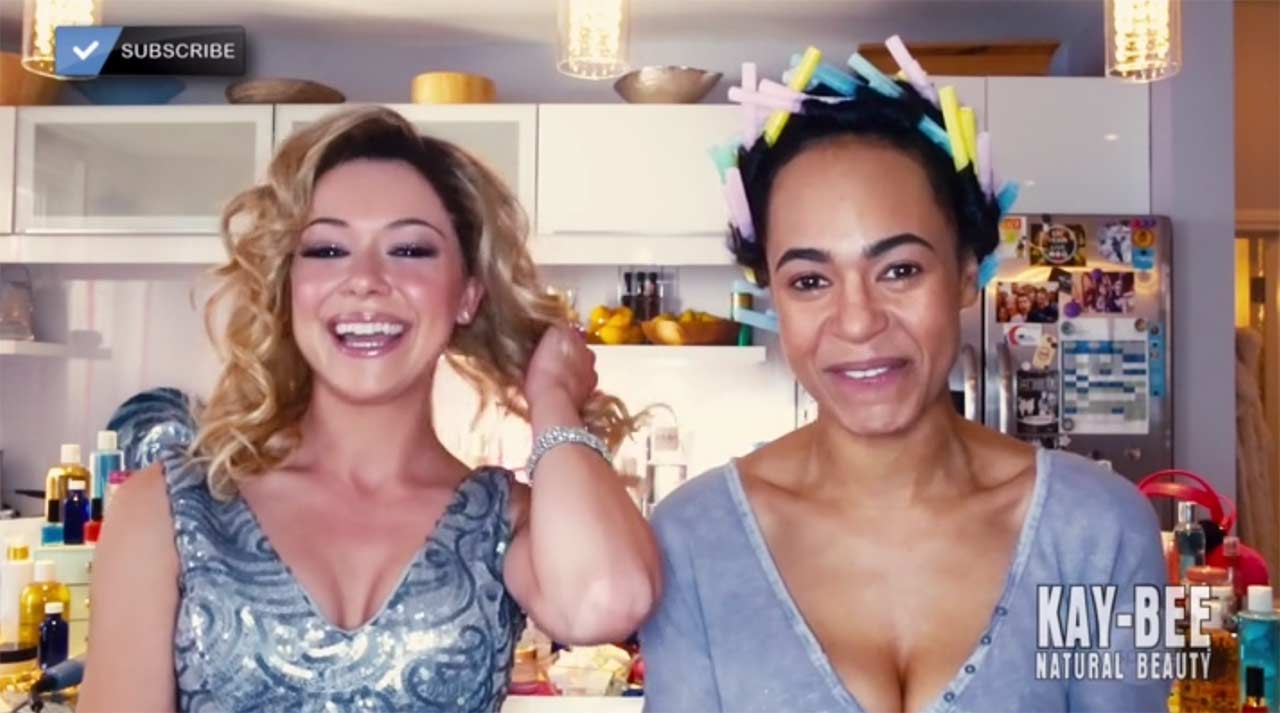 Diese Woche hat "Orphan Black" einen zugegebenermaßen schwierigen Spagat versucht. Auflockernde Komik und ein tragischer Abschied sollten die ideale Mischung aus Unterhaltung und Drama bieten. Leider wurde daraus billiger Klamauk und ein "meh"-Moment.
Der Reihe nach. Zunächst setzt es offensichtliche Parodie mit meinem neuen Lieblings-Kanal auf YouTube: "Kay-Bee Natural Beauty". Endlich wieder Qualitätsfernsehen!
"We love getting comments from you guys who can't really speak English – SO adorable!" (Bree)
Auch wenn viele Leute diese ganzen Beauty-VloggerInnen zum Haare raufen finden, Kira findet es gar zum Kotzen Mageninhalt auf Schuhen-Entleeren. War der Auftakt so eigentlich noch ganz gelungen, schafft man es danach nicht ganz, die Fremdschäm-Rate auf ein funktionierendes Maß zu regeln.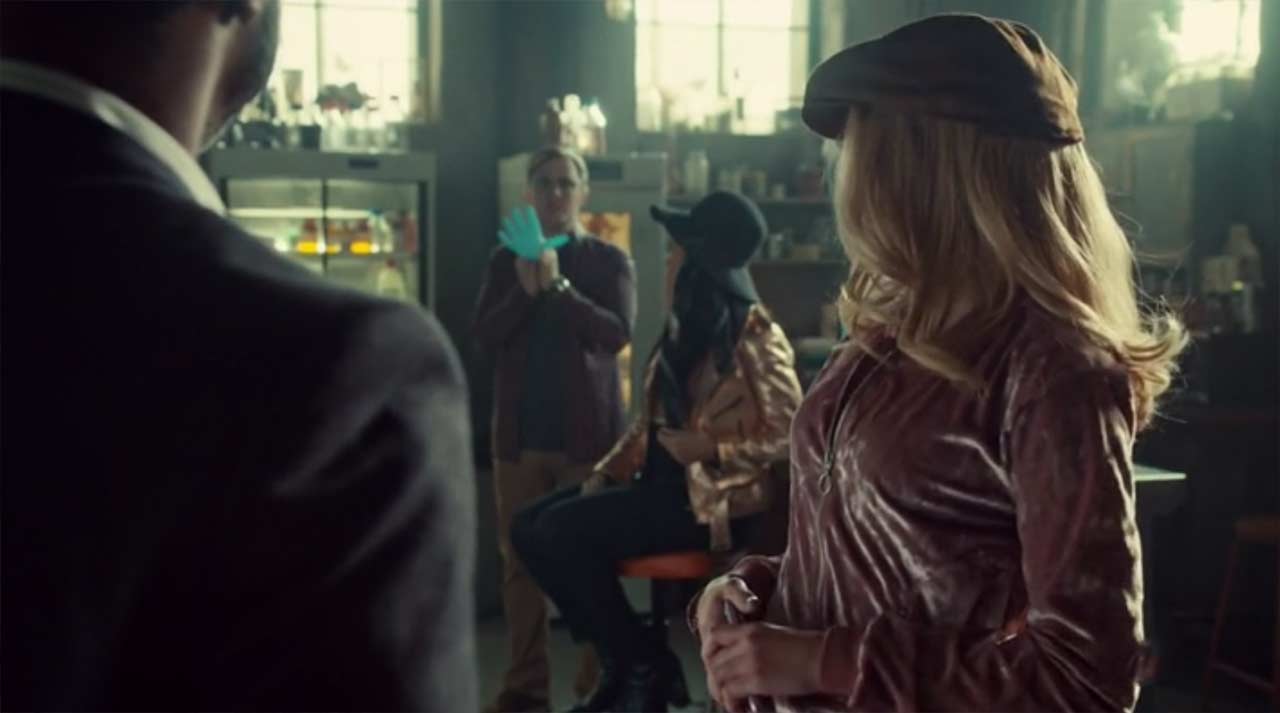 "Blu Zone Cosmetics" soll der Vergiftungsgrund sein und ist ein aus dem Himmel gefallener Verbindungsblock zwischen überdrehter Neben- und verkomplizierter Haupthandlung. Nachdem ein Verdächtiger ewig nicht auf Anrufe reagiert hat, kann jetzt plötzlich binnen gefühlter Minuten ein privates Treffen arrangiert werden. Inklusive Überwachungsmagie, bei der das Handy zwar hochkant aufgestellt, das Überwachungsvideo aber querformatig übermittelt wurde. Ebenso erfrischend wirkt es, dass Sarah sich zwar auf ihre Schauspielrolle vorbereitet, dann aber Krystal sich selbst verkörpert. Der Rest ist überholte "Ich antworte laut auf die Personen in meinem Ohr"-Komik. Naja.
"He's such a liar. He didn't even like my Vlog…" (Krystal)
"I'm peeing and then I'm kicking him in the balls!" (Krystal)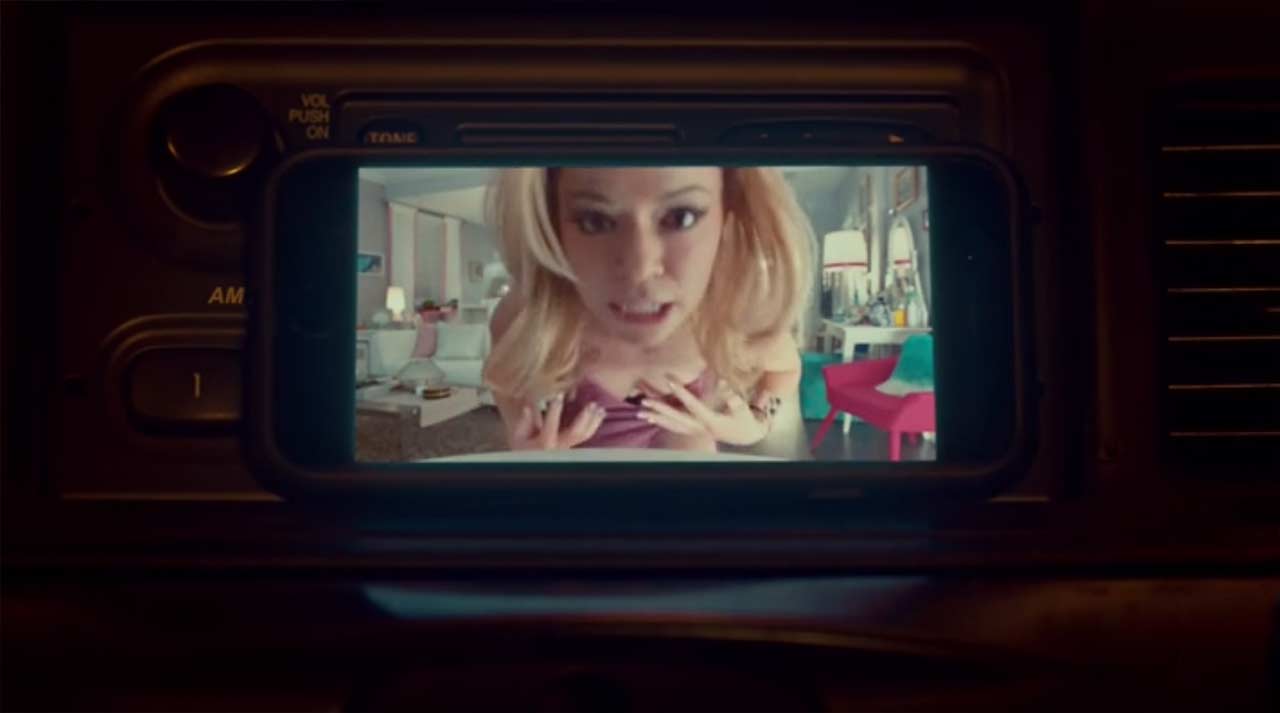 Und was geht so im "Wonderland"? Hier überschlagen sich die Ereignisse. Alle drei. Zunächst taucht Cody vor Ort auf. Immer wieder "toll", wenn Charaktere eine Weile komplett weg sind und plötzlich allerortens auftauchen.
"Susan, you're not a murderer!" – "Yes, I am everything but." (Ira & Susan)
Das war es aber auch auf der Haben-Seite. Verluste gab es dagegen einige: Das kleine Mädchen Aisha ist trotz Smiley-Kur verstorben und hat das Volk aufgestachelt, Ira glitcht unaufhaltsam und Susan ist tot. Mal wieder. Also, jetzt vermutlich wirklich. Wenigstens weiß Cosima, wie man ein Boot steuert.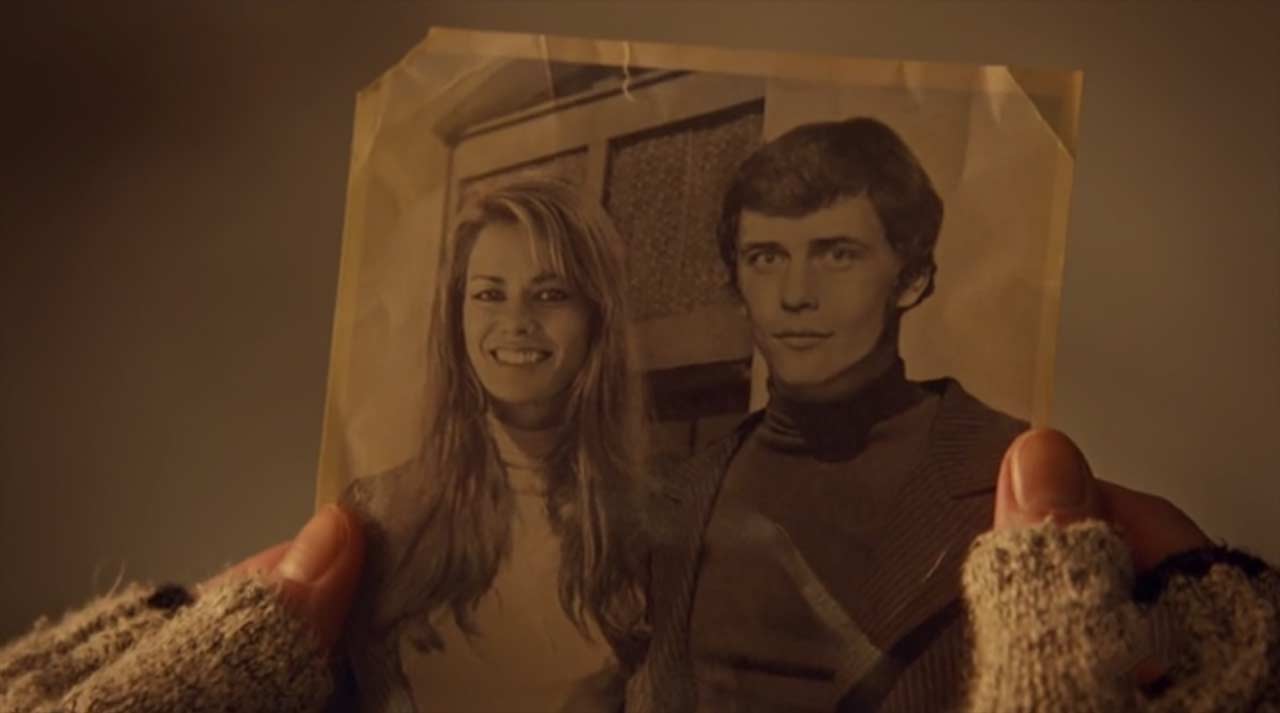 Dafür, dass wir uns mittlerweile in der zweiten Hälfte der finalen Staffel von "Orphan Black" befinden, darf es eigentlich nicht eine solche Episode geben. Das "Kira ist krank"-Theater inklusive Abhol-Kommando war mindestens unnötig, die Krystal-Geschichte ja vielleicht sogar noch inhaltlich irgendwie vertretbar, es wirkte aber eher, als wolle man ihr auch noch ihren Moment (=Eiertritt) schenken. Insgesamt war das dann aber doch zu wenig Greifbares für die Viertelstunde Fernsehen. Zumal Helena und die Genf-Belegschaft erneut nur Nebensatzware dargestellt haben. Wird Zeit, dass es endlich richtig losgeht, ehe es vorbei ist und wir zu Fackeln und Mistgabeln greifen müssen. Den "die Serie hätte eine Frischblutkur gebraucht"-Witz merke ich mir schon einmal für das Finale vor…

Bilder: BBC America

-->