Das Intro der ersten Folge des Finales ist bombastisch, anders kann man es nicht sagen. Und damit meine ich nicht diese seltsamen Weltraumblumen, sondern wie der Borg-Kubus aus dem Nichts erscheint und danach, wie auch Picard, Soji und Co., auf den Planeten knallt. Etwas schade daran ist, dass der Kubus keine wirkliche Rolle mehr spielt. Da hätte man etwas mehr draus machen können, aber ok, Seven of Nine und Elnor überleben durch die robuste Borg-Technik und das muss eben reichen.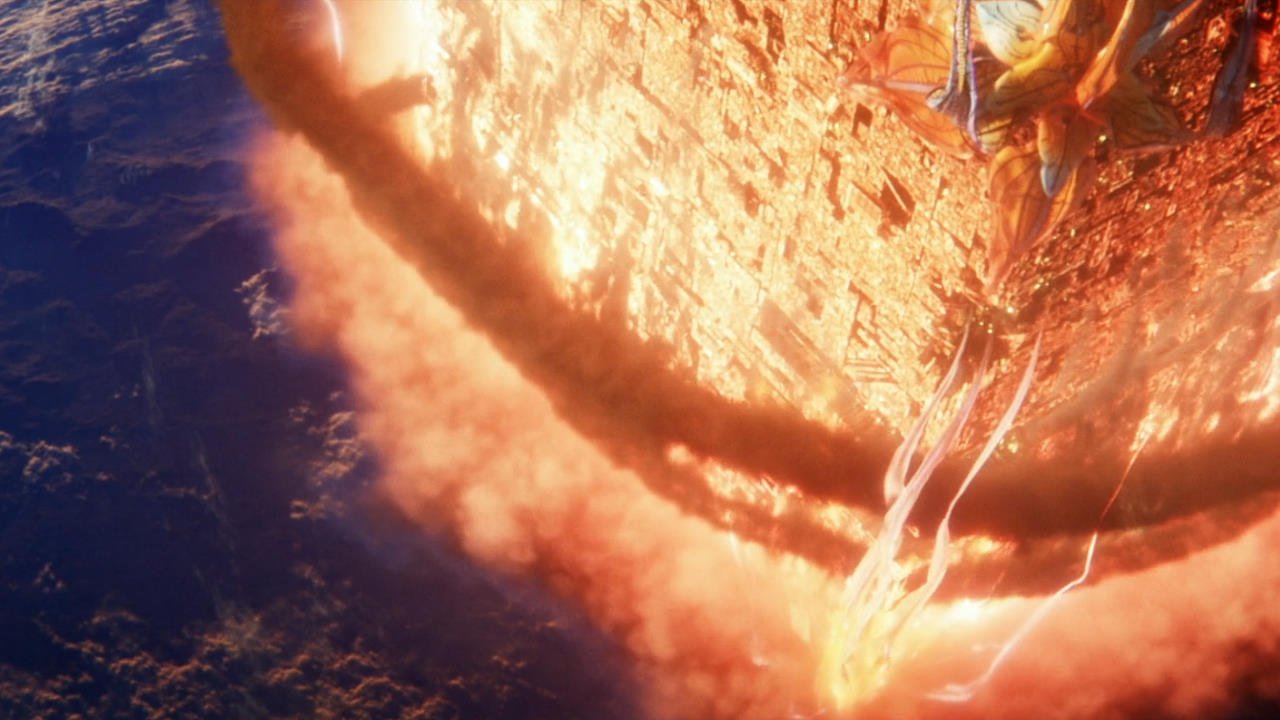 Die Überraschung in der Folge ist für mich definitiv das Auftauchen von Brent Spiner. Im ersten Moment dachte ich, dass es der Doktor Soong sein soll, der Data erschaffen hat und sich irgendwie verjüngt hat oder sich selbst zu einem Androiden hat bauen lassen. Dass er letztendlich sein Sohn sein soll, der wiederrum die Vorlage von Data war, ja, ok, kann man machen. Im Kontext, dass wir im Laufe von "Star Trek: The Next Generation" Datas Bruder und sogar seine Mutter kennen gelernt haben, aber nichts über den Sohn seines Vaters erfahren haben, ist schon etwas seltsam. Aber was solls, denn der gute Brent macht seine Sache als Soong-Sprössling ganz gut. Er spricht dann auch selbst die komische Situation an, dass er wie Data aussieht, nur in älter, was schon irgendwie lustig ist. Und damit erneut ein kleiner Fanservice, über den ich mich sehr freue.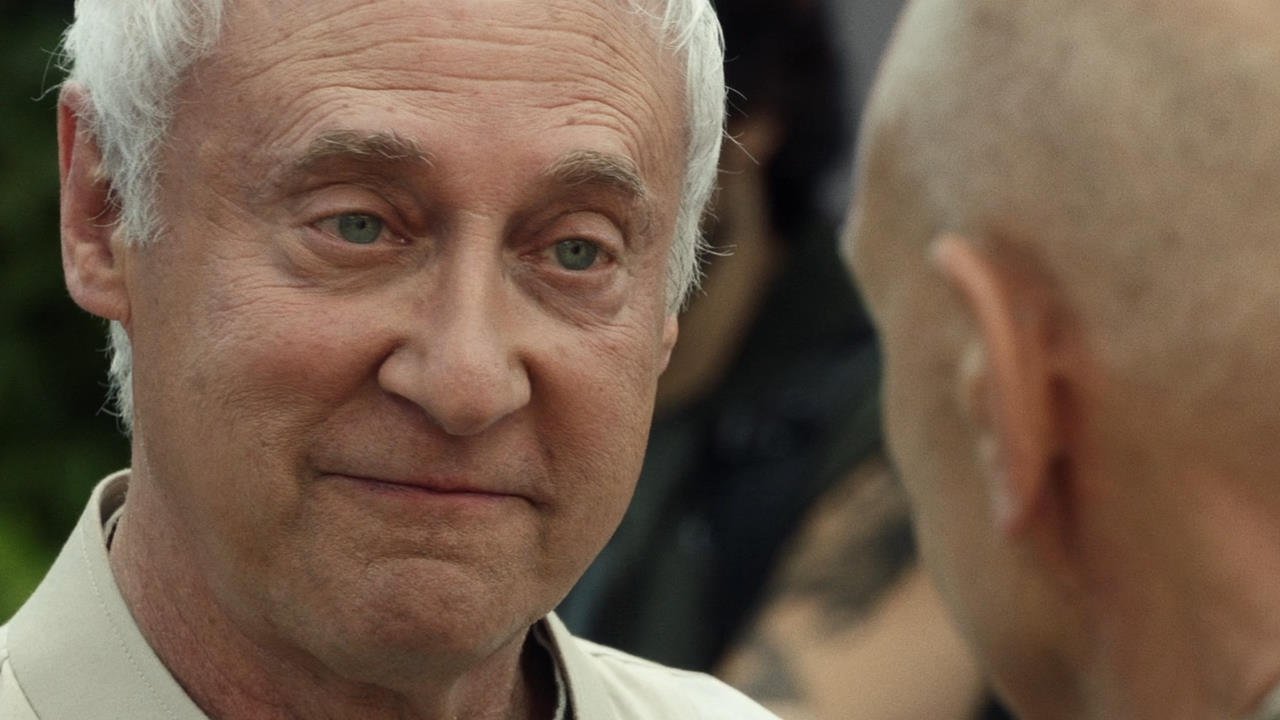 Was ich leider als schwach empfinde, ist dass Sojis Ebenbild Sutra genauso wie der böse Bruder von Data angelegt ist. Das ist mir irgendwie zu einfach und zu durchschaubar. Vielleicht liegt es zum Teil auch an den Kulissen, dass mich Sutra, aber auch die anderen künstlichen Lebensformen nicht wirklich begeistern. Wie auch mit den Rolltreppen in den ersten Folgen, fühle ich mich bei der kleinen Siedlung – bzw. diesem Haus – mehr an ein 90er Jahre Wüstenhotel erinnert. Richtig futuristisch wirkt das Ganze nicht.
Aber bevor ich zu viel meckere, es gibt auch viele großartige Elemente in dem ersten Teil des Finales. Beispielsweise wie alle erfahren, dass Picard eine unheilbare Krankheit hat. Die Wärme durch die Reaktionen seiner Crew fühlt sich echt an, der verletzbare Captain, der auf seiner letzten Mission unterwegs ist. Diese Botschaft wird gesetzt und sie ist glaubhaft. Und auch der große Cliffhanger mit der romulanischen Flotte, welche im Anflug ist, gefällt mir sehr. Endlich ein bisschen Weltraumaction.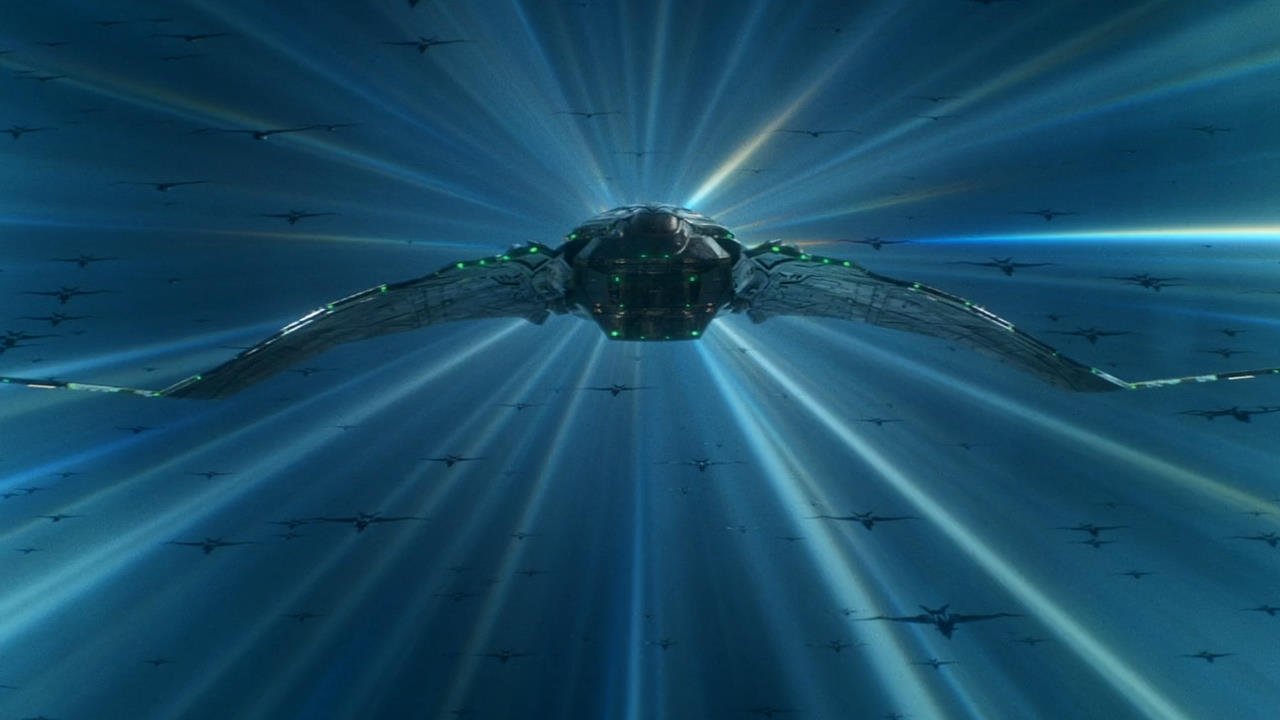 Aber trotz der Wärme der Charaktere und großartigem Cliffhanger muss der zweite Teil des Finales noch einiges liefern. Neben den Romulaner zündet für mich die Drohkulisse mit den allmächtigen künstlichen Wesen, die man einfach anrufen kann, nicht wirklich. Keiner hinterfragt diese Situation wirklich und alle nehmen es als gegeben an. Das wäre in Ordnung, wenn es einen Beweis oder irgendetwas gäbe, was die Existenz untermauern würde. Ich bin gespannt, ob wir diese Wesen in dem zweiten Teil zu Gesicht bekommen.

Bilder: CBS / Amazon Prime Video

-->