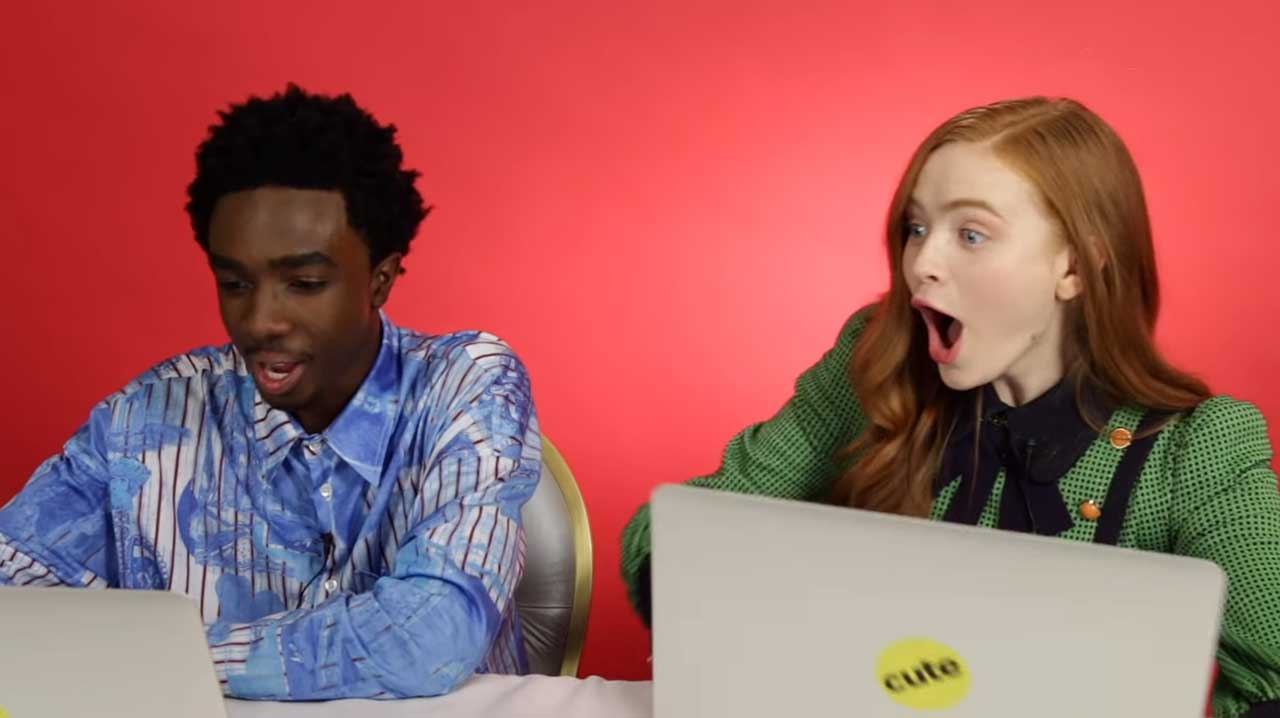 Seit letzter Woche ist das Netz nur so voll mit "Stranger Things"-Content. Wir versuchen euch das ein bisschen zu verteilen, aber kommen kaum hinterher. Hier eine schöne Aktion von BuzzFeed, die eigentlich einzig der Selbstbewerbung gilt, aber den Grundgedanken finde ich ganz nett. Ihr kennt doch bestimmt noch alle diese Charakter-Tests, oder? "Beantworte X Fragen und bekommen heraus, welcher Charakter du bist". Das Schema wurde jetzt auf die Figuren aus "Stranger Things" gemünzt, mit "Stranger Things"-bezogenen Fragen UND getestet von den "Stranger Things"-Darstellern. Das ist dann schon recht spannend zu sehen, ob sie jeweils ihren eigenen Charakter oder einen ganz anderen angezeigt bekommen.
"The cast of Netflix's "Stranger Things" (Millie Bobby Brown, Finn Wolfhard, Noah Schnapp, Charlie Heaton, Natalia Dyer, Dacre Montgomery, David Harbour, Sadie Sink, Caleb McLaughlin, and Cara Buono) sit down to take our quiz to learn which character they character from season three they REALLY are…and discover that some wigs will definitely need to be purchased for season four."
Welcher "Stranger Things"-Charakter bist du?
Hier könnt ihr auch selbst einmal das Quiz durchlaufen. Durch das Video habt ihr vielleicht bereits die ein oder andere Idee, welche Antwort zu welcher Frage euch gegebenenfalls zu Max oder anderen Figuren führen könnte.
Bei mir ist übrigens folgendes herausgekommen, was ja alleine namenstechnisch schon irgendwo ganz gut passt (in den bisher von mir gesehenen Folgen der dritten Staffel kommt er mir als Figur aber extrem unsympathisch rüber…):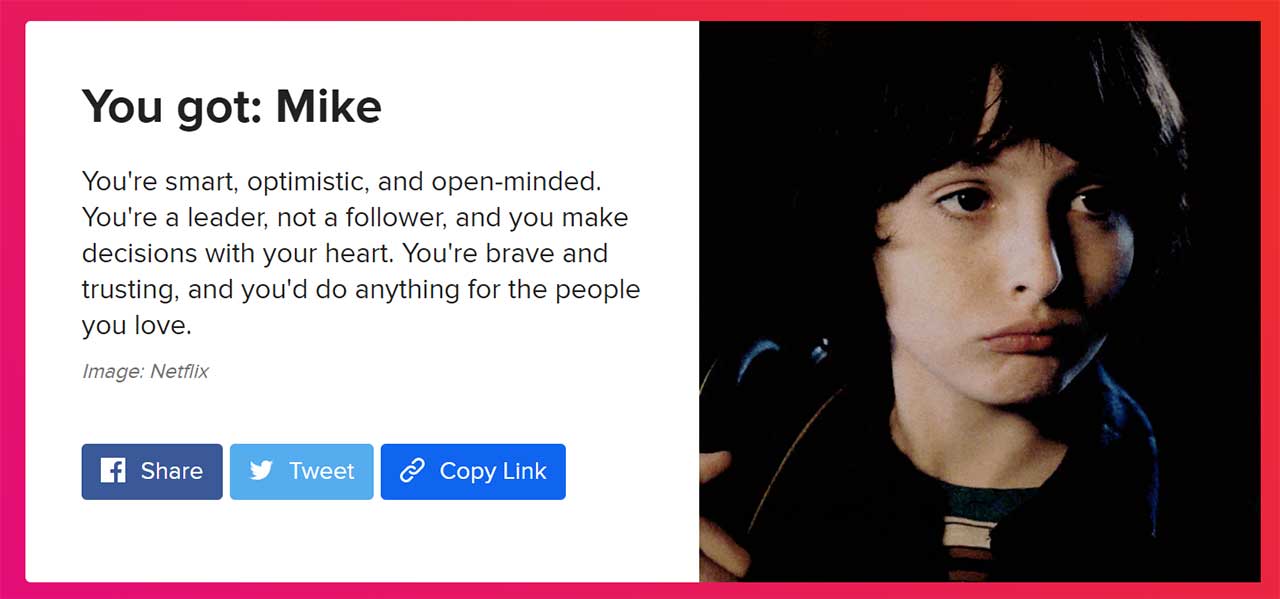 Solltet ihr weitere Tests dieser Art machen wollen – wir hätten da noch ein paar für euch im Angebot:

Welcher "F.R.I.E.N.D.S"-Charakter bist du?
Welcher "Simpsons"-Charakter bist du?
Welcher "Game of Thrones"-Charakter bist du?
Welcher "The Big Bang Theory"-Charakter bist du?
Welcher "The Walking Dead"-Charakter bist du?

Und, wer seid ihr so?

-->