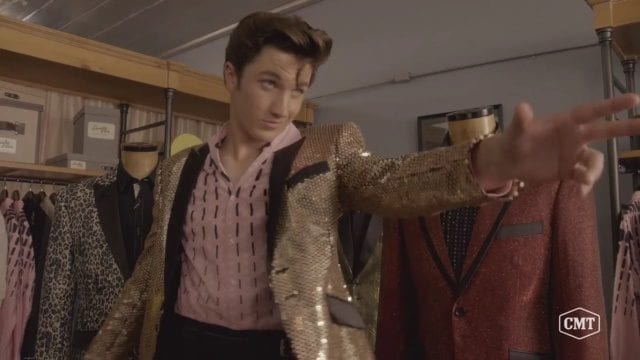 Nach einem ersten kleinen Teaser gibt es nun auch den Trailer zur neuen CMT-Original-Series Sun Records zu sehen, die am 23. Februar Premiere feiert. Und das (zwar nicht ausschließlich neue) Bewegtbildmaterial vermittelt einen echt stimmungsvollen Eindruck – mit vielen Emotionen. Erzählt wird von den Anfängen der Karrieren ganz großer Musiker: Elvis Presley (Drake Milligan), Johnny Cash (Kevin Fonteyne) und Jerry Lee Lewis (Christian Lees) sowie ihrem Entdecker und Musikproduzenten Sam Philips (Chad Michael Murray – yes!). Bereit für eine ordentliche Jam Session?
"You were born to be a singer." – Sam Philips zu Elvis Presley
Sun Records on CMT | Official Preview | Premieres Feb 23
In diesem Sinne: schönes Wochenende!
via: TVLine