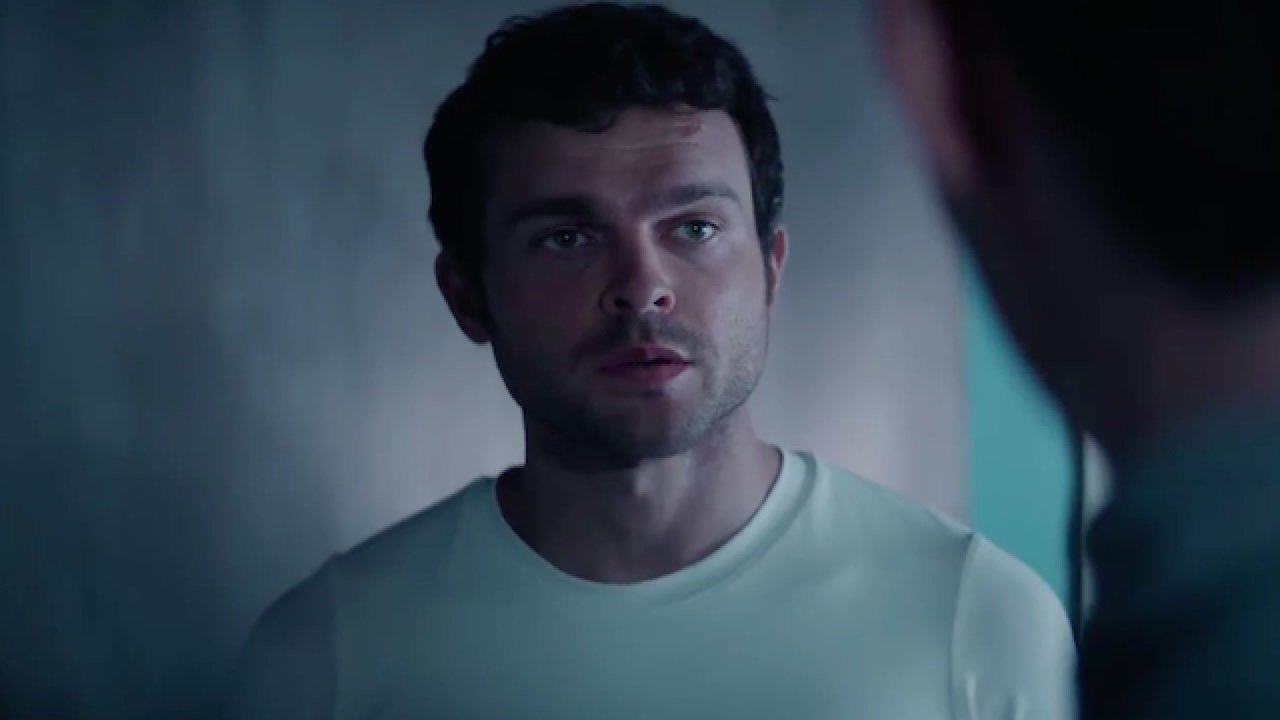 Ich habe Aldous Huxleys dystopischen Zukunftsroman "Schöne neue Welt" schon länger auf meiner Leseliste und vielleicht wäre jetzt der perfekte Zeitpunkt, um mit dem Klassiker loszulegen, denn der neue US-Streaminganbieter Peacock hat den Stoff adaptiert. Angesiedelt im Jahr 2540 erzählt die Serie "Brave New World" von einer Welt in der Stabilität und Frieden zu herrschen scheinen. Die Menschen leben in sogenannten Kasten, die von einer Führungskaste bis hin zu einer Kaste für einfache Tätigkeiten reicht. Während die oberste Kaste gefeiert wird, erhalten diejenigen aus einer niederen Kaste eine Droge verabreicht, die Unterwürfigkeit gewährleistet und kritische Gedanken verhindert. Allerdings bahnt sich eine Revolution an. Der im Roman als Nebenfigur erscheinende Außenseiter John the Savage, steht in der Serie im Fokus und dient als Auslöser für eine Wende.
In der Hauptrolle ist "Solo"-Darsteller Alden Ehrenreich zu sehen, den ich trotz einiger Kritiken ganz passabel finde. Die ernste Rolle in "Brave New World" dürfte ihm besser stehen als die des Weltraumhaudegen Han Solo. Auch der restliche Cast kann sich sehen lassen: Harry Lloyd ("Game of Thrones"), Jessica Brown Findlay ("Downton Abbey") und Demi Moore ("Die Akte Jane"). Ein Blick auf die Liste der Macher macht mich ebenfalls neugierig. So wirkt unter anderem der Comic-Autor Grant Morrison mit, der insbesondere für abgedrehte Geschichten bekannt ist, darunter auch "Happy!". Ich wage mich bis zum Starttermin, zumindest literarisch, schon mal nach New London.
"Brave New World" ist ab dem 15. Juli auf dem US-Streamingdienst Peacock verfügbar. Ein deutscher Starttermin steht noch nicht fest.
via: geektyrant | Bild: Peacock