Alles zu
Supernatural

- Seite 3
Mini-Spoiler
I'd take a bullet for that dog.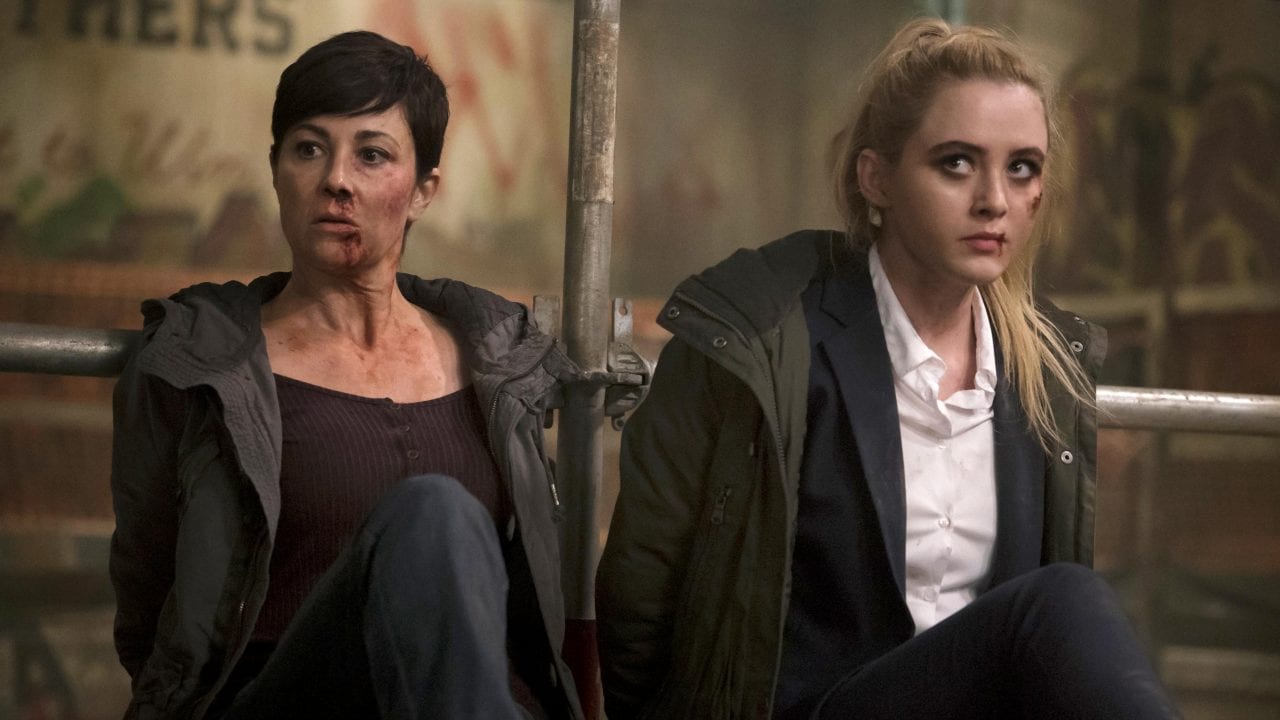 SPOILER !!
Pilot ist Teil der 13. Staffel der Mutterserie
Wie viele von Euch können auch wir in der sAWE-Redaktion nicht genug kriegen von "Supernatural"... *hüstel* Umso erfreulicher ist es, dass uns The CW im Frühjahr mit einem Spin-Off zu... [...]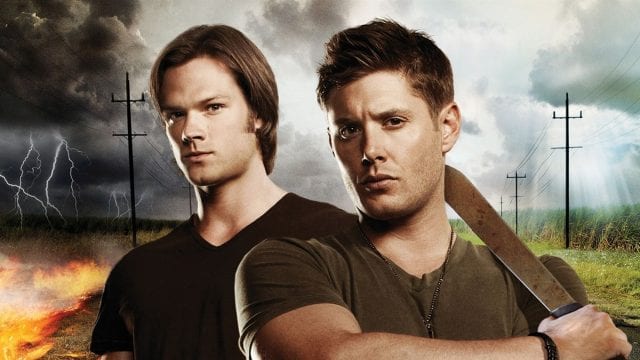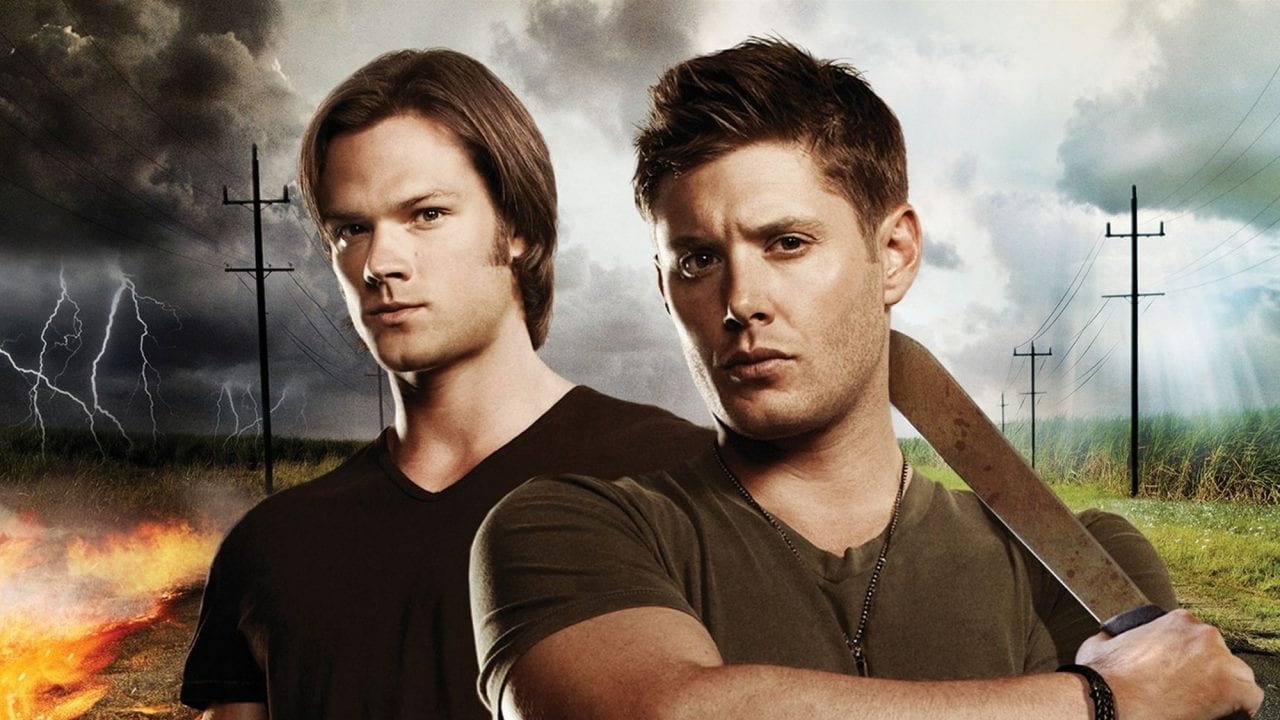 Mini-Spoiler
Plagen der Seriengeschichte #8
Legen wir mal die Karten auf den Tisch, Freunde. Als wir intern über den neuen Sonntagsspaß gesprochen haben, hatte ich sofort eine Serie im Auge. Eine Animationsserie. Über einen verrückten... [...]
Mini-Spoiler
13 is their lucky number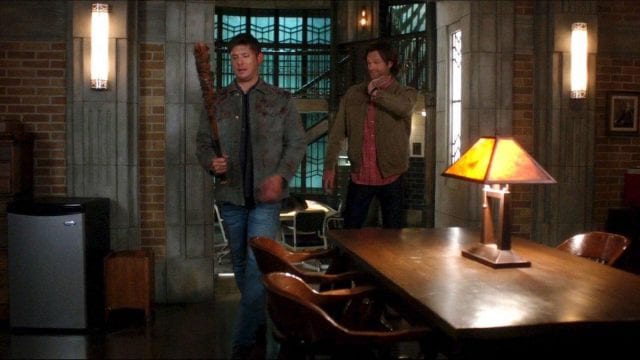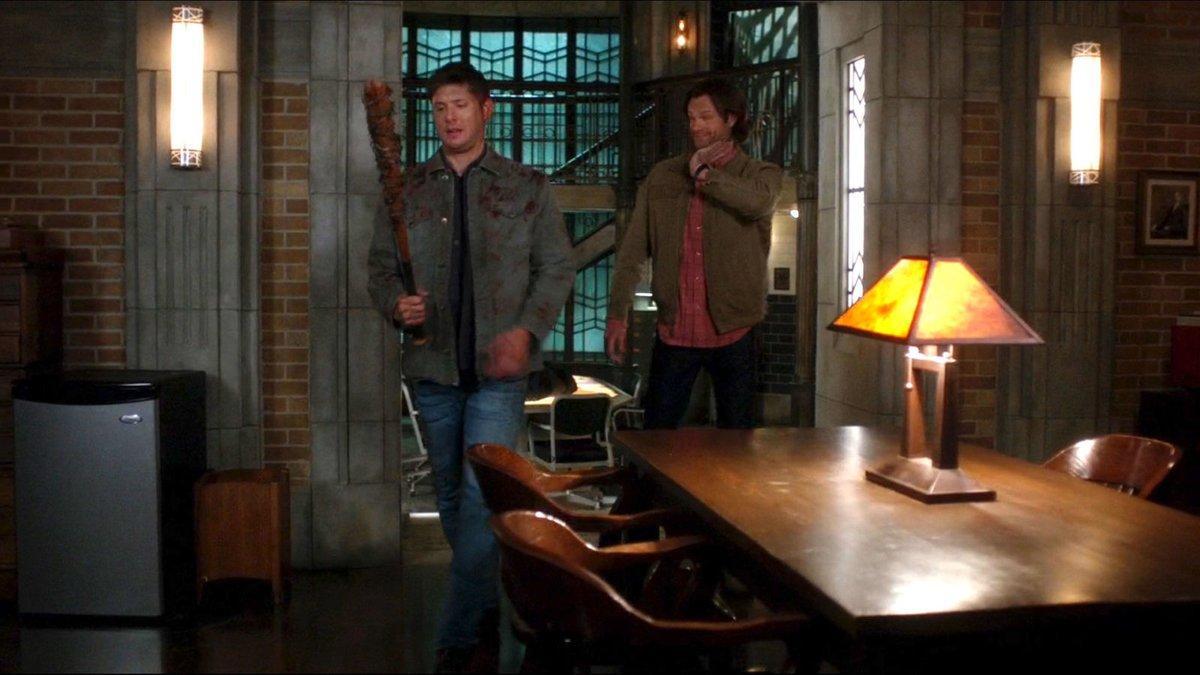 SPOILER !!
Negans Baseball-Schläger taucht an ungewöhnlicher Stelle auf
Mit dem Start der aktuellen "The Walking Dead"-Staffel hatten wir Euch ja darauf hingewiesen, dass es nicht nur - dank Jeffrey Dean Morgan - eine Verbindung zu "Supernatural" gibt, sondern dass... [...]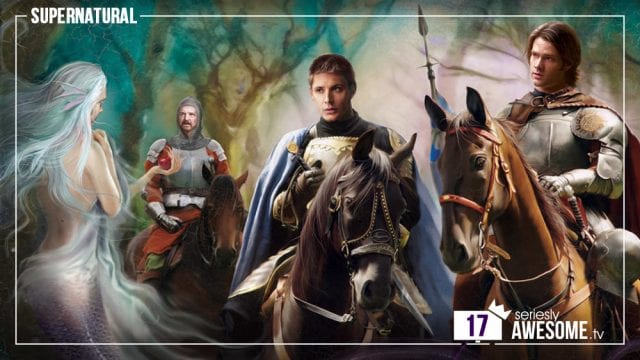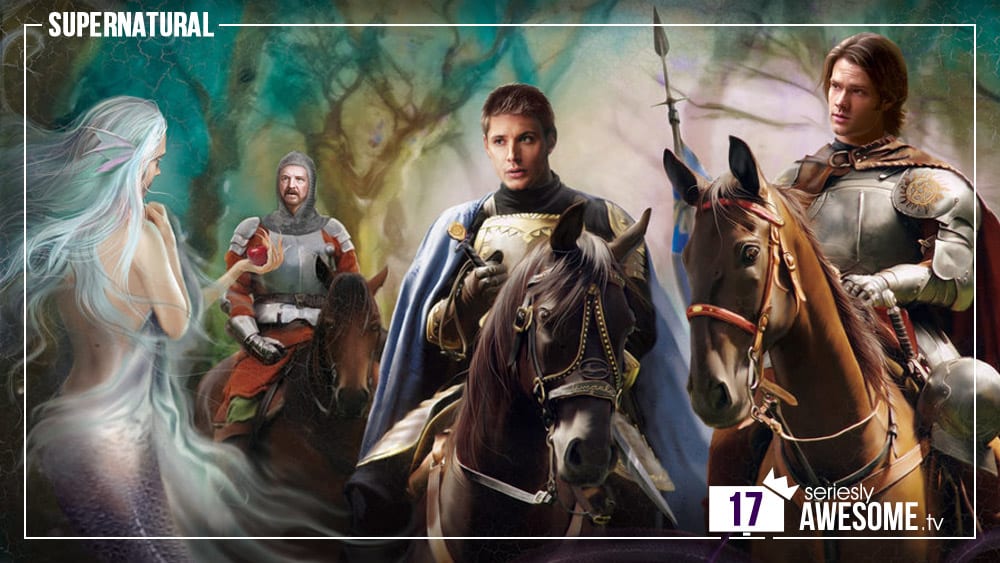 Spoilerfrei
Can we get the letter without the drama? No!
Ist das nicht irgendwie ziemlich weird, dass der kleine unschuldige Dean aus Stars Hollow seit einigen Jahren übernatürliche Monster jagt und nicht mehr in Dooses Supermarkt steht und Dosen... [...]