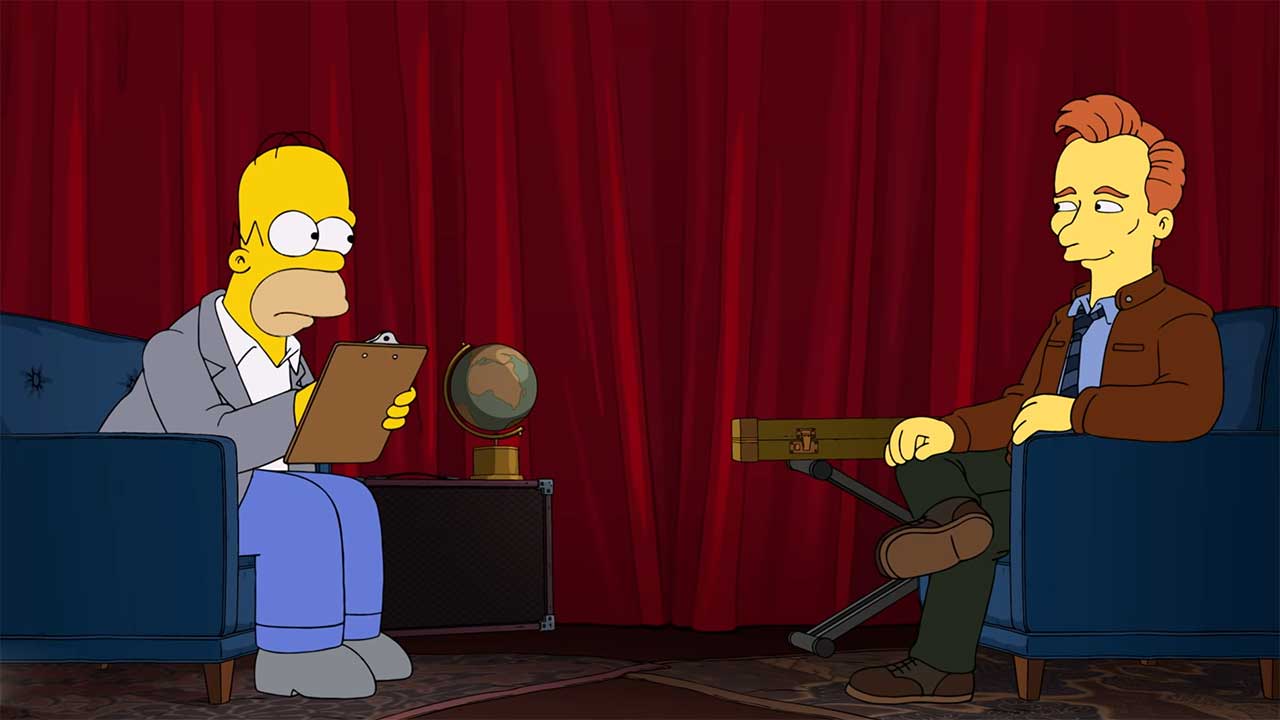 Unter der Woche hat US-Late-Night-Show-Host Conan O'Brien seine (vorerst) letzte Sendung im linearen Fernsehen gegeben und u.a. Jack Black als finalen Gast am Start gehabt. Natürlich hat der Kult-Gastgeber aber auch ein paar persönliche Worte zur immerhin elf Jahre andauernden TV-Ära zum Besten gegeben:
"Conan thanks his family, his staff, and the fans who have joined him on a "crazy and seemingly pointless pursuit" over the past 11 years."
Und es gab noch ein ganz besonderes Interview. Denn manch eine:r von euch weiß mit Sicherheit, dass Conan O'Brien in seinen TV-Anfangszeiten auch für die Animationsserie geschrieben hat – er war vor allem für die Folge "Marge vs. the Monorail" (S04E12) mitverantwortlich. Entsprechend passt es ja ganz gut, dass sein Monorail-Fahrer ihn zum "TV-Ende" interviewt.
"Conan has one last order of business before he wraps up his nightly talk show on TBS – an exit interview with Homer Simpson."
via: @der_jules

-->