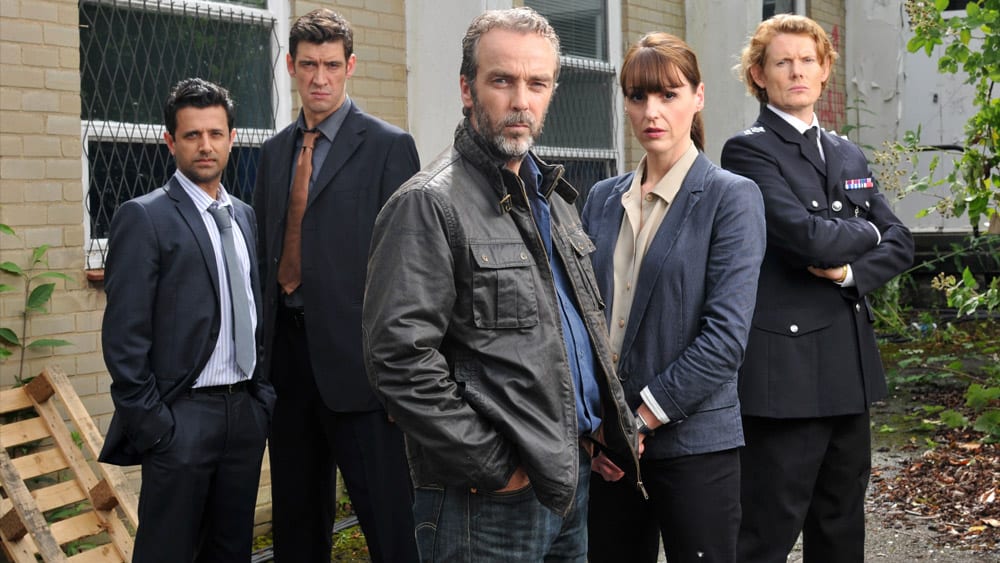 Für die vorletzte Ausgabe meiner kleinen Reihe der "Extraordinary but fairly known British TV shows worth seeing!" habe ich etwas sehr kindisches ausgesucht – allerdings keine Kinderserie. Charlie Brooker ist das Mastermind hinter "Black Mirror" aber auch hinter Formaten wie den Wipe Series (Screenwipe, Gameswipe, Newswipe, Weekly Wipe) und damit ein wirklich guter Satiriker und Humorist. Humoristisch gesehen thront aber "A Touch of Cloth" über allem, wenn man den wenig subtilen Humor Brookers zu schätzen weiß und Formate wie "Police Squad" oder eben die "Nackte Kanone" Filmen mag.
Denn "A Touch of Cloth" setzt auf denselben Humor und hat mit John Hannah einen bestimmt auch in unseren Landen bekannten Schauspieler.
Seriensteckbrief
Name: A Touch of Cloth
Genre: Comedy, Satire
Laufzeit: 60 Minuten
Staffeln (Folgen): 3 (6)
Ausstrahlung: 26 August 2012 – 10 August 2014
Darsteller: John Hannah, Suranne Jones, Julian Rhind-Tutt u.A.
Handlung
Wir haben in "A Touch of Cloth" mit D.I. Jack Cloth und D.I. Anne Oldman ein Ermittlerpaar, welches uns den ganz normalen Wahnsinn einer Mordermittlung näher bringt. In den drei Staffeln haben die beiden je einen Mord aufzuklären, dabei werden sie von ihrem Team – mal gut, mal schlecht – unterstützt. Und einen Chef, namens Tom Boss, der ihnen ganz schön Druck unterm Kessel macht, haben sie auch noch. Die beiden haben es echt nicht leicht.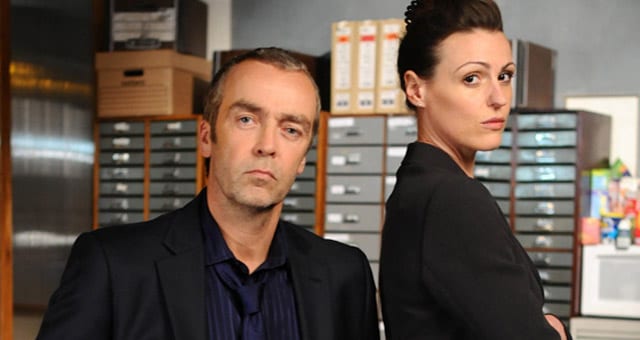 Natürlich hat in einer solchen Serie jeder der beiden Ermittler die typischen stereotypischen Veranlagungen, so hat Jack Cloth mit den Geistern aus seiner Vergangenheit zu kämpfen und Anne Oldman – ich mag diese Wortwitze – damit, dass sie als Frau bei der Mordkommission nicht wirklich ernst genommen wird.
Viel mehr kann man über den Inhalt nicht schreiben, die Mordfälle sind schon okay verarbeitet und so etwas wie Polizeiarbeit ist schon zu erkennen, jedoch ist der eigentliche Sinn der Serie eine satirische Abhandlung über die Polizei, eine Verballhornung diverser Krimiserien. Und das ist Charlie Brooker sehr gut gelungen.
Also mir hat die Serie großen Spaß gemacht.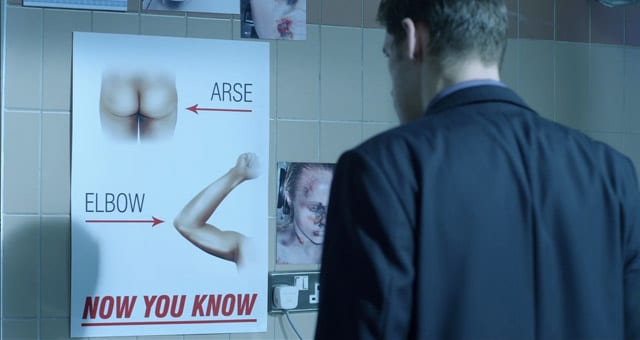 Humor ist wenn man trotzdem lacht!
Wie schon geschrieben, der Humor der Serie ist jetzt nicht wirklich subtil. Charlie Brooker setzt in den leider nur sechs Folgen gnadenlos auf visuelle Gags und Wortspiele. Man sollte also immer ein Auge für den Hintergrund haben. Und alles ist ein wenig übertrieben.
Der Humor selbst ist jetzt nicht dumm aber schon recht kindisch. Das muss man mögen but I like it!
A Touch Of Cloth - Super computer
John Hannah (Spartacus, Agents of S.H.I.E.L.D.) und Suranne Jones (Scott & Bailey) geben ein hervorragendes Ermittlerpaar ab, bei dem die Chemie stimmt und die stereotypischen Charaktere gar nicht so stereotyp daher kommen.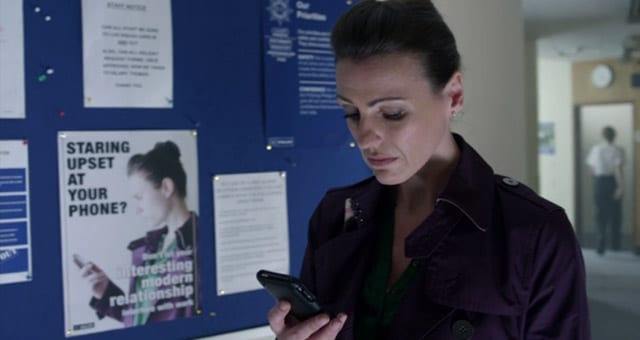 Es gibt zwar immer mal wieder Gerüchte über eine vierte Staffel, auf der DVD endet die dritte Staffel mit einem Trailer für eine vierte Staffel, aber die früheren Aussagen dazu sind eindeutig, die Serie ist seitens Sky1 beerdigt und dürfe auch nicht wieder auferstehen. Was schon schade ist, denn solche Charaktere wie D.I. Jack Cloth oder auch Detective Frank Drebin fehlen meines Erachtens in der heutigen Comedywelt oder ich bin blind, sie zu erkennen.

(… wer vorspulen möchte .. ab 1:10 beginnt die eigentliche Szene)

Wer auf diesen Humor steht, sollte sich wirklich überlegen, diese DVD in seine Seriensammlung zu holen, gebraucht erhält man die DVD im britischen Amazon und Co schon recht günstig und in meinen Augen sind 5 GBP (mehr habe ich damals nicht bezahlt) nie besser angelegt gewesen als in diese drei Staffeln.

Bilder: Sky1

-->