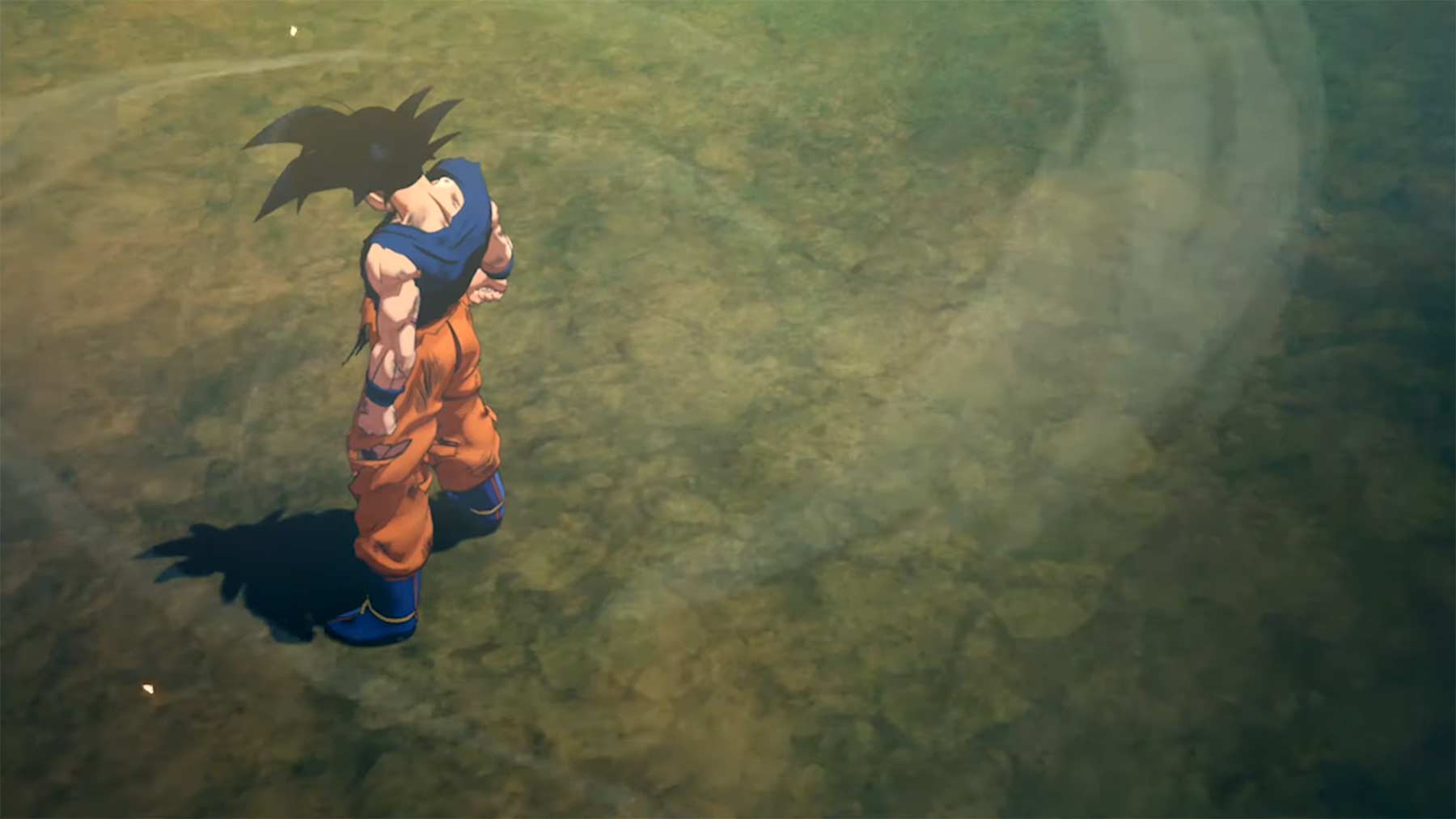 Im Rahmen der eigentlich erst morgen startenden E3-Videospielkonferenz in Los Angeles hat Bandai Namco im Rahmen einer Pressekonferenz bekannt gegeben, dass mit "Dragon Ball Z: Kakarot" ein neuer Klopper in der Mache sei. Dabei soll die Geschichte aus "Dragon Ball Z" in Rollenspiel-Form nachgespielt werden können. Ich hatte mich schon immer gefragt, wieso die etlichen "Dragon Ball"-Spiele größtenteils nur reine Beat'em Up-Titel waren und der eigentlich so wunderbar zur Manga-Vorlage passen würdende Story-Stil außer Acht gelassen wurde. Das hatte ich ja bereits im Januar geschrieben, als "Kakarot" noch "Dragon Ball Game – Project Z" hieß. Leider wurde nicht nur der Name, sondern auch das angepeilte Release-Jahr verändert: Statt wie zunächst angekündigt 2019 wird das RPG erst 2020 im Handel erscheinen. Hier der neue E3-Trailer für euch:
"Relive the thrilling story of Kakarot, the legendary Saiyan better known as Goku, in the all-new Action-RPG DRAGON BALL Z: KAKAROT, coming early 2020. DRAGON BALL Z: KAKAROT will include English and Japanese voice-over along with subtitles in English, French, Italian, German and Spanish, as well as Russian, Polish and Arabic."
"Dragon Ball Z: Kakarot" wird vom japanischen Entwickler CyberConnect2 hergestellt und soll ab Frühjahr für PC, Xbox One und Playstation 4 erhältlich sein.
via: beyondpixels