Digitalspy hat sich die ersten drei Folgen der sechsten und letzten Justified-Staffel ansehen dürfen und weiß Gutes zu berichten.
Sam Elliott, den man vor allen Dingen wegen seinem Bart kennt, wurde als Big Bad angeheuert. Allerdings sei sein Markenzeichen, der Schnurrbart, nicht mit von der Partie.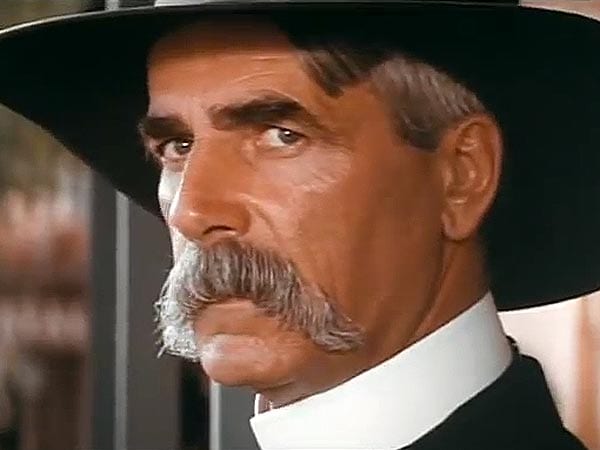 …while it's disorienting at first to see him without his trademark mustachio, he still gets Deputy US Marshal Raylan Givens (Timothy Olyphant) and co into a deeply hairy situation.
Wer braucht schon einen Schnurrbart, wenn die Handlung der sechsten und letzten Staffel verspricht, so mitreißend wie in den Tagen von Ex-Baddie Mags Bennett zu werden.
I've seen the first three new episodes, and it looks like we may have the most intoxicating arc since season two, when Margo Martindale justifiably won an Emmy as murderous moonshiner Mags Bennett.
Elliot spielt den Besitzer eines privaten Sicherheitsunternehmens, welches in Kriegszonen in Übersee seine Arbeit leistet. Nun kommt er aber nach Hause, nämlich nach Kentucky, und kauft dort Land in armen Bergarbeitersiedlungen auf. Während seine Motive unklar sind, so Digitalspy, kann man sich sicher sein, dass sie ruchlos sind, wenn man sich die gewalttätigen Taktiken seiner Rechten Hand, gespielt von Garret Dillahand (welcher in der HBO-Serie Deadwood an Timothy Olyphants Seite gespielt hat) ansieht.
Katherine Hale, gespielt von Mary Steenburgen, ist mit Elliots Charakter involviert und laut Digitalspy macht es einigen Spaß, den beiden alten "Pros" beim Arbeiten vor der Kamera zuzuschauen.
Oh, and the scenes with Elliott and Mary Steenburgen as his latter-day love interest pop with the pleasure of watching two old pros still at the top of their games.
Vor kurzem hat Justifieds Twitter-Profil uns mit einem Clip gesegnet, der sich hauptsächlich um das Katz-und-Maus Spiel zwischen Raylan, Ava und Boyd dreht. Einige wird es freuen zu sehen, dass auch Dickie Bennett wieder mit von der Partie ist.
Truths will be revealed. Fates will be sealed. The final season of #Justified premieres January 20th on FX. https://t.co/Jt2xxa64cK

— Justified (@JustifiedFX) December 29, 2014
Siehe auch: Justified Season 6: First Look
Was mich besonders freut, ist es zu lesen, dass Erica Tazel und Jacob Pitts, die Raylans Co-Marshals Rachel und Tim spielen, auch ordentlich Screentime bekommen haben. Da von den Beiden bisher noch gar nichts in Teasern etc. zu sehen war, beruhigt mich die Zusicherung durch Digitalspy da schon ungemein, denn das Team Raylan, Tim und Rachel hat meiner Meinung nach einfach großartige Dynamiken untereinder und ist eine der Hauptgründe für mich, die Serie anzuschauen.
…even the underused Erica Tazel and Jacob Pitts, as Raylan's fellow marshals, are given decent screen time. (I'd like to see more of Nick Searcy as their ailing ex-boss Art, but that's always the case with this supremely enjoyable actor.)
via: Digitalspy.co.uk

-->