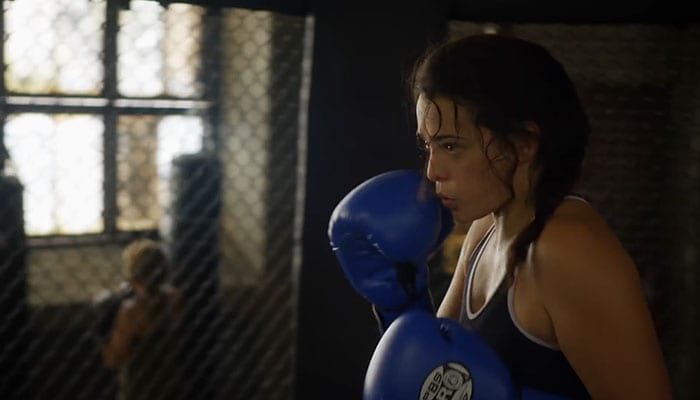 In dieser Episode wird endlich das neue Gesicht, Alicia Mendez, näher beleuchtet. Und viel krasser hätte der Einstieg nicht sein können: Mit einer Selbstverständlichkeit räumt die junge Frau am frühen Morgen ihr "Bettzeug" in den Kopferraum – ihr Auto dient sogleich als Schlafzimmer. Parallel dazu läuft ein fröhlicher Song aus dem Off. Von der Momentaufnahme bin ich geschockt und fasziniert zugleich.
Auch Alicias lang ersehntes erstes Training mit Alvey verläuft für sie wenig glücklich. Doch nach ihrem Sparing mit Jay zeigen sich sowohl Vater und Sohn gleichermaßen vom Potential der Kämpferin überzeugt. Für mich noch etwas ungewohnt, die bezaubernde Natalie Martinez ("End of Watch" und "Under the Dome") so zu sehen: mit Mundschutz und all dem Zeug.
"I also had an interesting meeting with a sponsor today who is looking for a female fighter […]" – "I'll freaking sponsor an abortion clinic for all I care. […] My bad." (Lisa & Alica)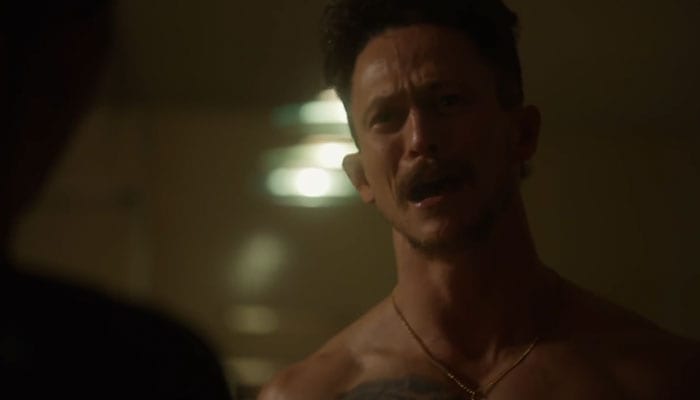 Wie so oft geschehen die großen Dramen eher abseits von Jabs und Armhebeln. Dennoch wirkt der Streit zwischen Laura und Jay etwas überspitzt, wobei ich Jon Tuckers Darbietung als eifersüchtiger Freund immer noch 1A finde.
"Are you fucking this guy?" – "Don't talk to me like I'm at your gym." – "I'm sorry. You're right. That was crass. Are you fucking this gentleman?" (Jay & Laura)
Wie auch seien Mutter, Christina, scheint Jay wieder in alte Verhaltensmuster zurückzufallen: Beide treffen sie in gewisser Weise auf alte Ichs. Der einzige Unterschied hierbei scheint zu sein, wie unterschiedlich beide das Wiedersehen mit der Vergangenheit genießen.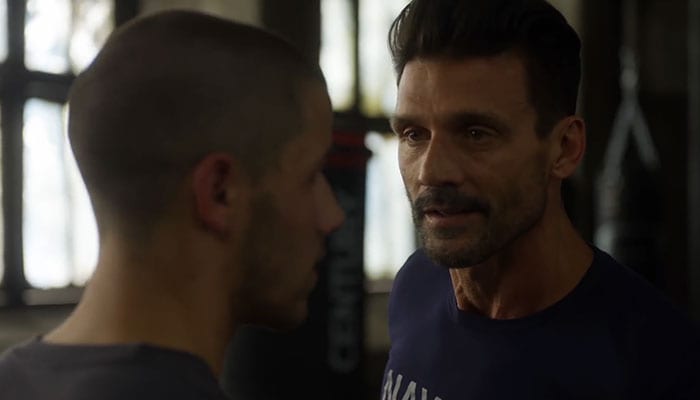 Derweil hat auch Alvey an allen Fronten zu kämpfen. Die Unterhaltung mit dem Journalisten, mit dem der "King" im Clinch liegt, ist auch ohne jegliche physische Gewalt höchst intensiv. Ein guter Dialog, der von Schauspielern rübergebracht wird, die ihre Rollen sichtlich ernstnehmen und bis in die letzte Faser ihres Köpers ausleben – so wünsche ich mir das!
"Jesus Christ, himself, wouldn't piss on you if you were on fire while holding the virgin Mary." (Alvey)
So ist auch Alveys Verzweiflung deutlich spürbar als er von Nate mit konfrontiert wird, mit einem Ultimatum, das lautet: Entweder sein Sohn darf weiterhin in der "Navy Street" trainieren oder er tu es woanders. Eine Wahnsinsspannung, bei der ich mir unweigerlich die Frage stelle: Was würde ich an dieser Stelle tun?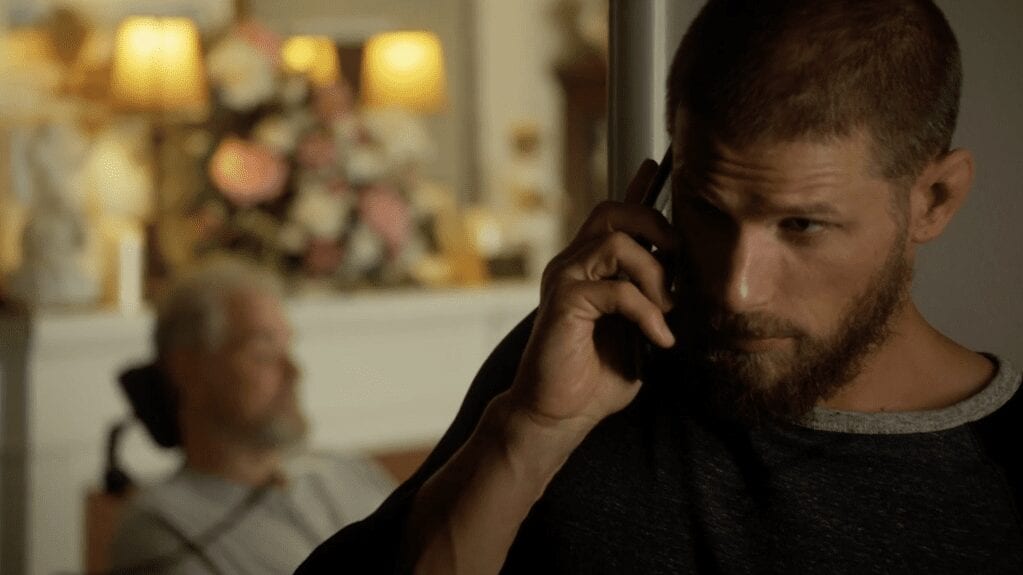 Einen bittersüßen Beigeschmack hinterlässt die kleine Story rund um Ryan und seinen Vater, Rick. Beide scheinen dabei zu sein, ihre Beziehung zueinander wieder aufzubauen, als Rick wie aus heiterem Himmel indirekt seinen Wunsch nach dem Tod andeutet:
"When you put down an animal, it's an act of human kindness."
Wieder erstarre ich innerlich, als Ryan allein nur durch seinen Blick erkennen lässt, dass er sich bewusst ist, für diese erschütternde Entscheidung verantwortlich zu sein. Und abermals beweist sich: Weniger ist eben oft mehr.
Vorschau: S02E06
Fotos: DirecTV