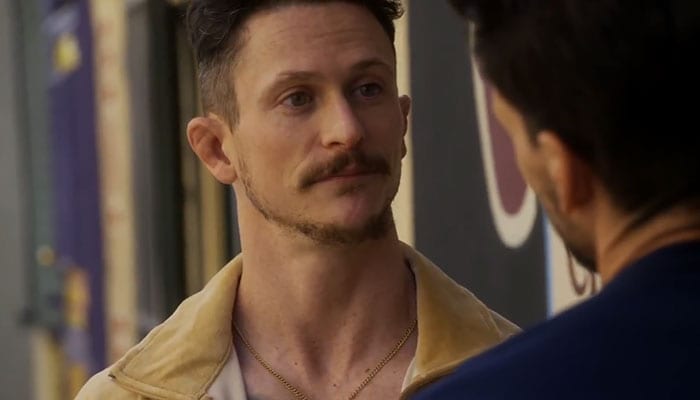 Nate will wieder in den Käfig, am besten sofort. Doch die Tests sprechen dagegen, der Doc ist dagegen und auch Alvey ist von der Idee nicht begeistert. Der Vater-Sohn-Konflikt geht in die nächste Runde.
"You gotta slow down, you gotta heal up, then I get you a fight. But we have to be smart." (Alvey)
Ebenso trägt Jay auf dieser Ebene als ein weiterer Pfeiler zur Spannungserhaltung bei. Sehr glaubhaft wirkt seine Enttäuschung, als Alvey ihm unmissverständlich klar macht, dass sein Fight gegen Ryan zunächst nur Zukunftsmusik ist. Hier fällt mir auch zum ersten Mal so richtig auf, wie gut Kostüm- und Maskenabteilung es hinbekommen haben, dass die beiden Kulinas sich so ähnlich sehen. Dies und die Qualität des Casts an sich erschaffen eine durchweg überzeugende Dynamik, sowohl im Optischen als auch im Unsichtbaren, das auf seine Weise trotzdem greifbar ist.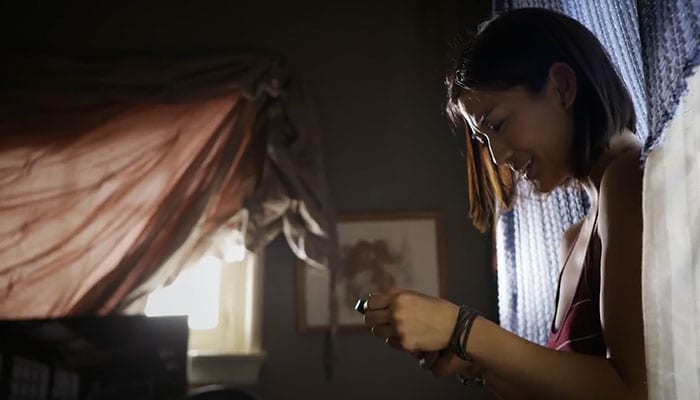 Nun ist also die hübsche Kacey hinter Nates Geheimnis gekommen. Der große (Realismus)Fail hierbei: Wer bitte aktiviert denn keine Sperre in seinem Smartphone und lässt das dann auch noch rumliegen – bei dem, was er zu verbergen hat? Duh!
Für einen weitereren Aufregermoment sorgt Christina mit ihrem Mutterkomplex als sie sich in Jays und Lauras frische Beziehung einmischt. Der Höhepunkt vom Ganzen wird in dem Moment erreicht als Jay seine Mutter von Angesicht zu Angesicht zur Rede stellt. Die Bitch. Da dies aber wohl absichtlich platziert ist, verbuche ich dies als einen Erfolg der Drehbuchschreiber.
An deiser Stelle würde ich gerne zu meinem zweitliebsten Charakter dieser Show kommen: Keith, der unbesungene Held. Das Zusammenspiel zwischen ihm und seinem Kumpel Ryan wirkt authentisch, traurig und erheiternd zugleich – kurz gefasst: eine wunderbare Unterhaltung. Paul Walter Hausers Darstellung von der fettleibigen, psychisch instabilen und still nach Hilfe rufenden Opferfigur ist wie ein wohltuendes Element, das die Last stark mindert, die durch die hohe Präsenz der Gewalt entsteht.
"My spirit animal … is the prairie dog. But I identify more closely with the hippo." (Keith)
Zum Schluss noch zwei Zitate, die beide als Lebensratgeber dienen könnten. Das erste geht als Hilfestellung zur Kommunikation in der Beziehungsfrage an alle Paare dieser Welt. Das zweite … ist einfach lustig. Gern geschehen.
"You want me to guess at what you need, I'm gonna guess wrong, baby, every single time." (Alvey)
"Cocaine is expensive. You should try meth." (Lisa)
Vorschau: S02E05
Fotos: DirecTV