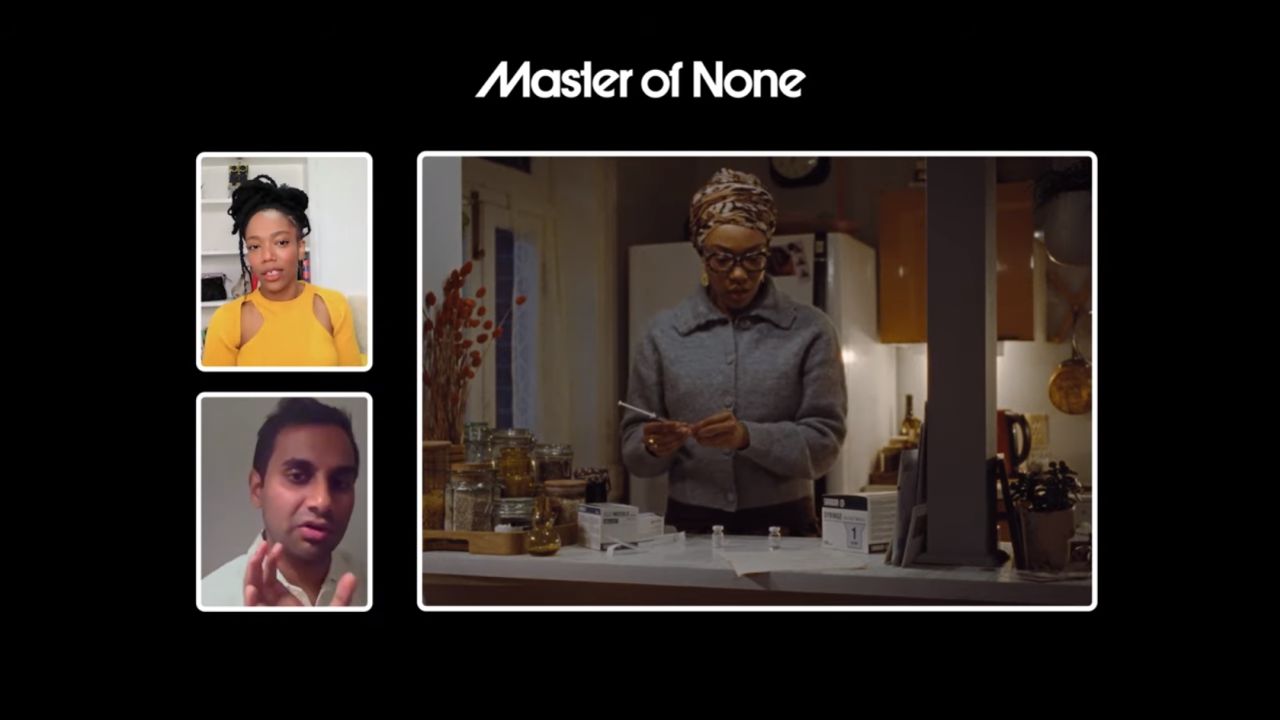 Die unter dem Titel "Moments in Love" laufende 3. Staffel der Dramedy-Serie "Master of None" wendet sich von den Geschehnissen im Leben des Protagonisten Dev ab und rückt stattdessen das Eheleben von Denise und Alicia in den Mittelpunkt. Insbesondere der Kinderwunsch der beiden nimmt eine große Rolle darin ein. Serienschöpfer Aziz Ansari spricht im nachstehenden Videobeitrag mit Alicia-Darstellerin Naomi Ackie über eine Szene aus der neuen Season, in der Alicia sich eine Injektion für ihre In-vitro-Fertilisation setzt. Das Thema künstliche Befruchtung dürfte selten so detailliert in einer Serie behandelt worden sein und stellte auch die Teilnehmer:innen vor so einigen Herausforderungen.
Ob die Veranschaulichung in dieser Ausführlichkeit wirklich nötig gewesen ist, mag jeder für sich entscheiden, aber Naomis Schauspielleistung überzeugt in jedem Fall. Habt ihr schon in die neue Staffel reingeschaut?
"Master of None", Staffel 3 ist auf Netflix verfügbar.
Bilder: Netflix