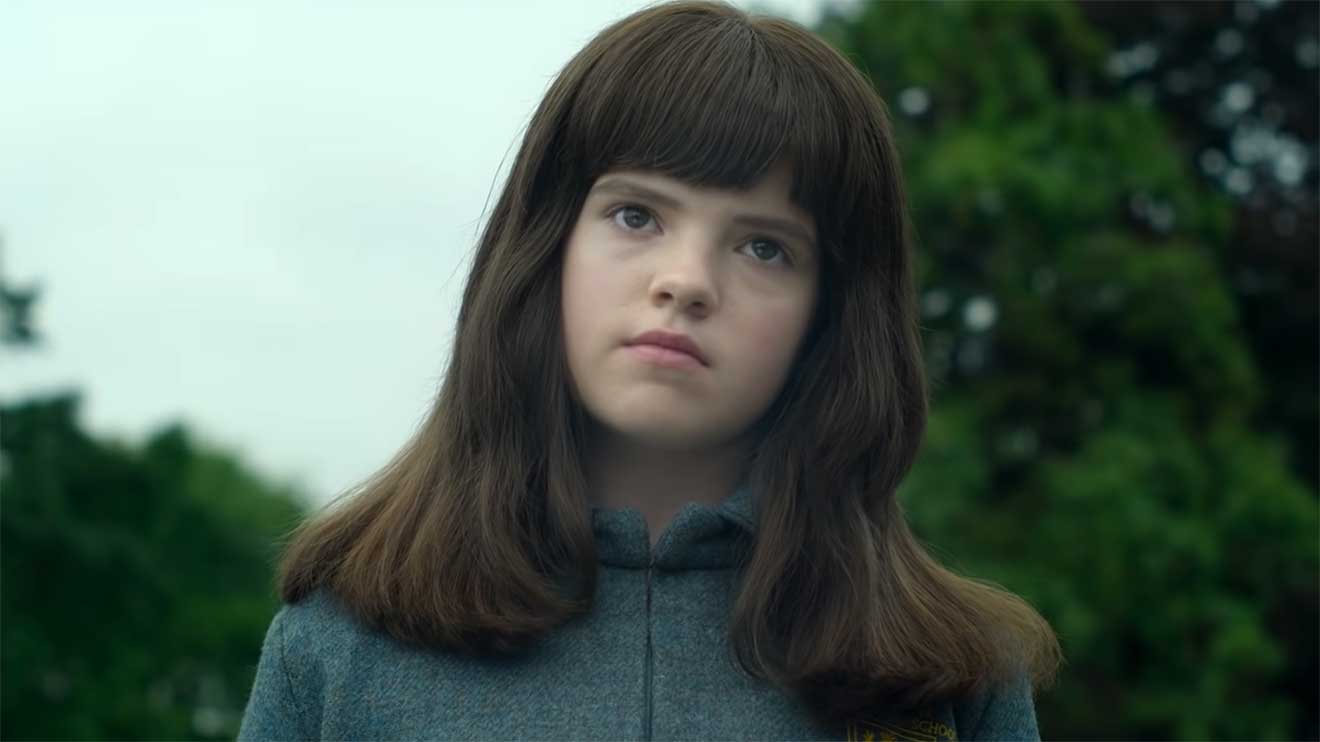 "Das Dorf der Verdammten" müsste einer der ersten Horrorfilme gewesen sein, die ich als Kind damals geschaut hatte. 1960 und 1995 wurde der 1957 unter dem Originaltitel "The Midwich Cuckoos" veröffentlichte Roman des britischen Science-Fiction-Autors John Wyndham (Partnerlink) verfilmt, wobei die letztere Variante von John Carpenter inszeniert wurde und niemand Geringeres als Christopher Reeve in der Hauptrolle hatte. Jetzt, nochmals 27 Jahre später, erobern die gruseligen Kinder auch die Heimbildschirme mit einer Serienfassung. Das Sky Original mit dem Namen "Midwich Cuckoos – Das Dorf der Verdammten" wurde in Großbritannien produziert und wird bereits in rund einem Monat auch in Deutschland zu sehen sein. Hier der offizielle Trailer zur Adaption:
"An exciting modern-day reimagining of John Wyndham's science fiction classic starring Keeley Hawes and Max Beesley. Midwich is a quiet commuter town where nothing much happens. That is, until the twilight hours of a late summer's day, when everyone within a set area of the town falls unconscious. The curious incident seems temporary and those affected regain consciousness, but every woman of child-bearing age inside the zone has suddenly and inexplicably fallen pregnant. As the children of the phenomenon grow, it becomes clear they are not of this world."
Ich bin gespannt, welche der Kinder-Darsteller:innen man irgendwann später dann mal in größeren Erwachsenen-Rollen zu sehen bekommt, um dann sagen zu können "Ha, das Gesicht kenne ich aus 'Das Dorf der Verdammten'!". Im Cast dabei sind übrigens auch Rebekah Staton ("Raised By Wolves"), Keeley Hawes ("Bodyguard"), Max Beesley ("Suits") sowie Synnove Karlsen ("Die Medici").
Hier noch ein bisschen mehr zur Handlung aus der offiziellen deutschen Pressemitteilung zum Serienstart:
"Die kleine englische Pendlerstadt Midwich ist ein recht verschlafener Ort, in dem in der Regel nicht viel passiert. Bis in der Dämmerung eines Sommertages die Bewohner einiger Straßenzüge des Städtchens in Panik geraten: Nach einem Stromausfall fallen die Menschen plötzlich und ohne Grund in Ohnmacht. Erst als der mysteriöse Stromausfall behoben ist, scheint sich das Leben der Betroffenen wieder zu normalisieren. Doch dann entdecken die Bewohner, dass alle Frauen im gebärfähigen Alter, die ohnmächtig waren, auf unerklärliche Weise schwanger geworden sind. Die begabte Psychotherapeutin Dr. Susannah Zellaby (Keeley Hawes), hat alle Hände voll zu tun, um den Betroffenen durch die emotionale Achterbahn zu helfen. Währenddessen versucht der örtliche Polizeibeamte DCI Paul Kirby (Max Beesley) die Bewohner zu beruhigen und die Ordnung aufrechtzuerhalten. Ungeachtet dessen baut sich in den gemütlichen Straßen von Midwich eine furchterregende Macht auf. Wer sind diese Kinder? Und was wollen sie?"
Die erste Staffel von "Midwich Cuckoos – Das Dorf der Verammten" wird ab Donnerstag, dem 16. Juni 2022, über Sky Deutschland zu sehen sein. Wöchentlich wird es jeweils abends ab 21.55 Uhr auf Sky Atlantic und alternativ über Sky Ticket bzw. Sky Q auf Abruf die Möglichkeit geben, die neuen Folgen zu schauen. Zum Auftakt gibt es eine Doppelfolge, danach wird es wöchentlich eine weitere der insgesamt acht Episoden zu sehen geben – jeweils auch mit Option auf deutsche Untertitel oder Synchronisation neben der Originalfassung.

-->