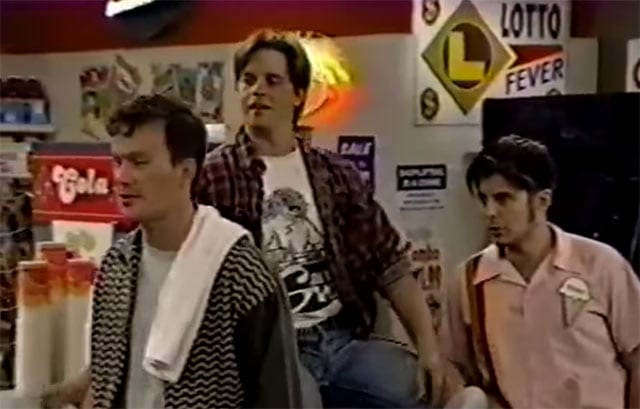 Vermutlich tun wir euch keinen Gefallen mit diesem Beitrag über eine nie entstandene Sitcom zum Kultfilm "Clerks". Zumindest nicht, wenn ihr über den News-Erhalt hinweg geht, dass so etwas mal in Planung war. YouTuber Tightwad Hill ist jedenfalls froh, dass sich das Hirngespinst in den 90ern nicht durchgesetzt hat:
"Thankfully, Disney didn't go ahead to produce this crap and went on to make Clerks: The Animated Series before it got canned after 2 broadcast episodes."
Kein Wunder, keiner der Beteiligten vom 94er Original um Kevin Smith waren da irgendwie dran beteiligt. Aber in Zeiten des Internets kommt natürlich alles irgendwie ans Licht, also bildet euch doch eure eigene Meinung – hier die komplette Pilotfolge von damals. In allerfeinstem SD!
Lust auf noch mehr nie umgesetztes Fernsehen? Das UnknownTVArchive hat noch ein paar Perlen parat, die es nie über den Piloten hinaus geschafft haben.
via: zappendes Einhorn