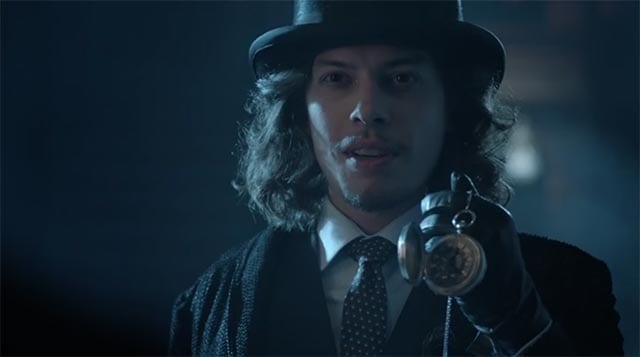 Diese Woche wird es magisch in Gotham. Und manipulativ. Ein neuer Böwesicht hält flüßternd Einzug. "Der Große Jervis Tetch" verzaubert manchereins etwas zu sehr und verschafft sich den einen oder anderen Batzen persönlicher Vorteile. Das ist aber auch eine sehr schöne Uhr, Mister!
"I haunt your dreams like a ghost, for I know what scares you most. So you run, run, as fast as you can – there's no escape from the Magic Man!" (Jervis Tetch)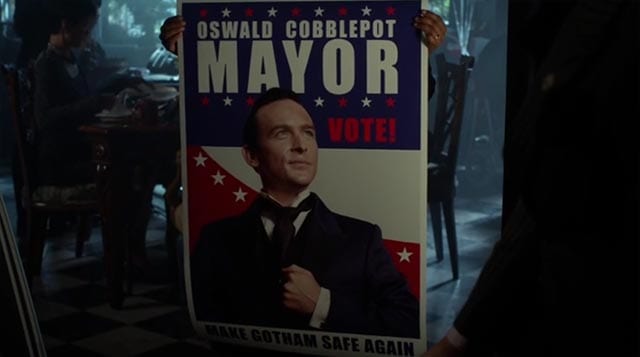 Kommen wir aber zunächst zum Knaller: Penguin als Bürgermeister-Kandidat! Na, Hauptsache nicht AfD…
"Gotham is wright with crime, Butch. Who better than a criminal to clean it up?!" (Penguin)
Das verläuft zwar alles etwas schnell, wie ich finde (ein paar Alibi-Mob-Auftritte, um den steigenden Rückhalt in der Stadt zu demonstrieren? Naja…), aber dürfte eine wichtige Komponente für den Plot werden können, die so einige Asse im Ärmel verstecken kann. Und dazu noch ein gewiefter Wahlkampf-Taktiker an der Seite? Passt. Cobblepot Nygma 2016!
"Oh you! So smart, always one step ahead. But never three…" (Penguin)
Zahlenreich geht es auch im Hause Wayne zu. Bruce #2, äh, #5 ist hungrig. Und seine Cover-Versionen werden auch immer besser. Ansonsten eher Zwischenspiel mit viel TamTam und wenig wirklicher Dramatik (bisher).
Nett fand ich den Dreh mit Barnes' doppeldeutiger Willkommensrede, wobei es noch interessanter ohne den Lee-Teaser vergangene Woche gewesen wäre. So bleibt es bei viel "Upps"-Aufkommen und dem Generieren von interpersonellem Unbehagen. Dazu passt die überflüssige Bar-Prügelei, da hätte Jim sich besser den Kopf an einer Treppe stoßen können – oder man lässt dieses total zufällige Treffen des "Neuen" einfach ganz. Falcone Junior auch noch – die Comicwelt ist aber auch klein (=konstruiert)…
Da wirkt es schon beinahe erfrischend normal, dass Magier-Schwesterchen Alice mit einer ganz raren Blutgruppe auf die Welt gekommen zu sein scheint. Das dürfte noch interessant werden, welche Auswirkungen der Kontakt mit ihr bringen wird.
Immer wieder erstaunt bin ich darüber, wie lange so ein Straucheln und "Hinabfallen" doch dauern kann. Schnell noch festgehalten und alles wurde doch noch gut – wer hätt's gedacht? Mir geht das offenkundig ins Schizophrene überspitzte Spiel Jims so langsam auf den Senkel. In der obigen Grinsebacken-Szene oder auch der Begrüßung Bullocks im Revier wirkte es derart aufgesetzt, als würde er eine Parodie spielen (oder wäre dieser "Face-Off"-Freak aus der letzten Staffel). Sollten die Macher hier nicht noch Größeres im Sinn haben, sollte man aufpassen, dass es nicht zu manisch wirkend wird.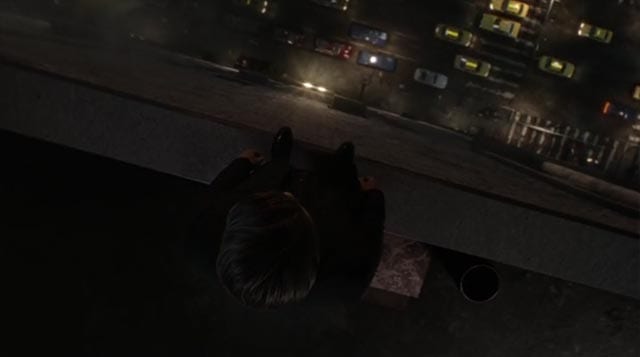 Besser. Schon alleine aufgrund der kompakten Story und der schaurig-schönen Spielweise von Benedict Samuel als Jervis Tetch. Und yep, das ist der Kollege aus "The Walking Dead". Ich freue mich jedenfalls schon auf die weitere Entwicklung des "Mad Hatter". Ansonsten viel Spannung und einige zwar hier und da etwas plump zusammen gesetzte, aber eben auch wichtige Puzzle-Teile, damit die Story so richtig in Gang gesetzt werden kann.
Bilder: FOX