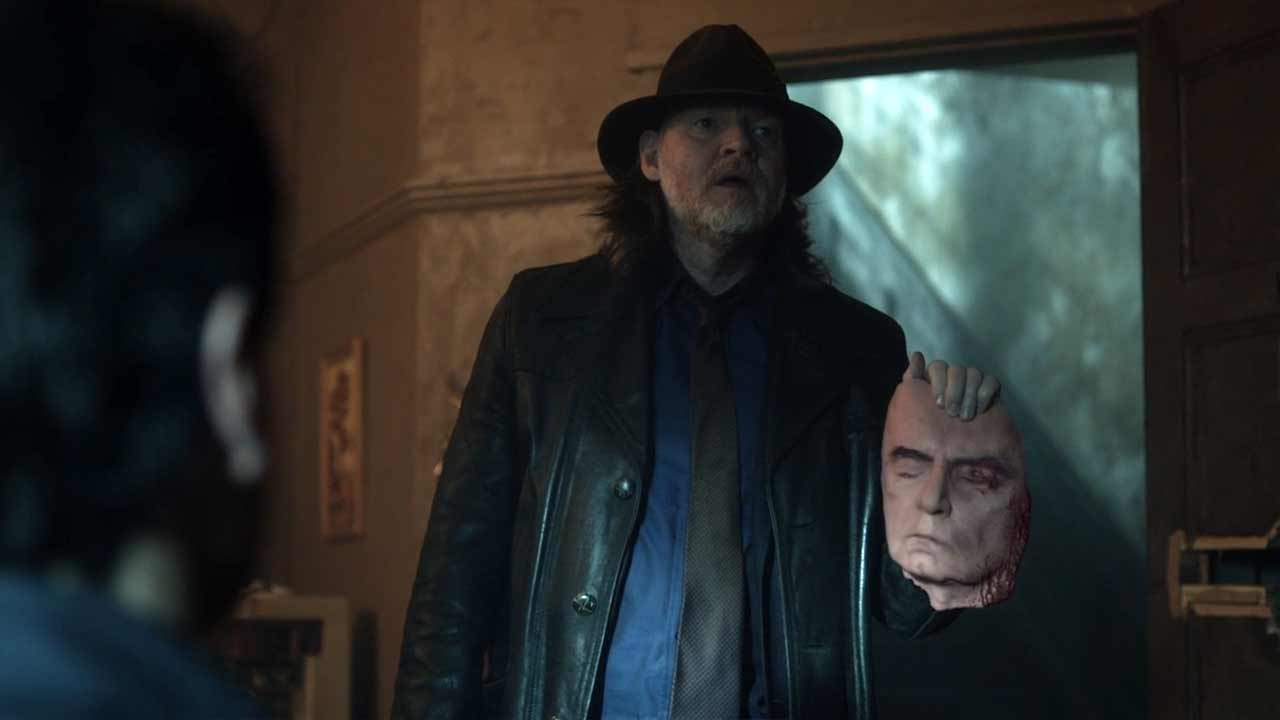 Um es direkt vorweg zu nehmen: Nein, das erfreulich hohe Niveau der letzten Folge konnte diese Woche nicht in "Gotham" gehalten werden. Letztlich haben wir eine mehr oder weniger in drei Sub-Fälle aufgeteilte "Monster of the Week"-Episode zu sehen bekommen, die es eigentlich kaum gebraucht hätte.
Der Auftakt ist so interessant wie seltsam. Eine uns unbekannte Person bringt zwei uns unbekannte Personen in Barbs Club um. Okay…? Stellt sich heraus, dass irgendwer die Gestalt von Harveys Ex-Partner angenommen hatte – schon interessanter!
Beim plötzlichen Auftauchen von Penn bei Penguin (dass dieses Namen so ähnlich sind, fällt mir ja jetzt erst richtig auf…) dachte ich direkt, dass das auch der Formwandler sei und man endlich mal ohne die Hilfe Doctor Stranges jemanden von den Toten hat auferstehen lassen. Aber nein, da habe ich mich getäuscht – Penn war einfach "in der Leichenhalle aufgewacht und gegangen". Okay… Jedenfalls hat er eine Puppe, äh, ich meine natürlich, einen Dummy, dabei – "Mr. Scarface". So wurde einer der gängigen Bauchredner-Gegenspieler Batmans eingeführt, was an sich sehr interessant gewesen wäre – wäre sie nicht so schnell auch wieder von uns gegangen. Von der Schusswunde dürfte sich Penn nicht selbst verbindend erholen können.
Künstliche Gesichter gab es auch im eigentlichen Fall zu sehen. Maskenfrau Jane Cartwright Doe ist ein menschliches Chamäleon, wobei mir vor allem die Darstellung ihrer Instant-Verwandlung zum Polizisten gefallen hat.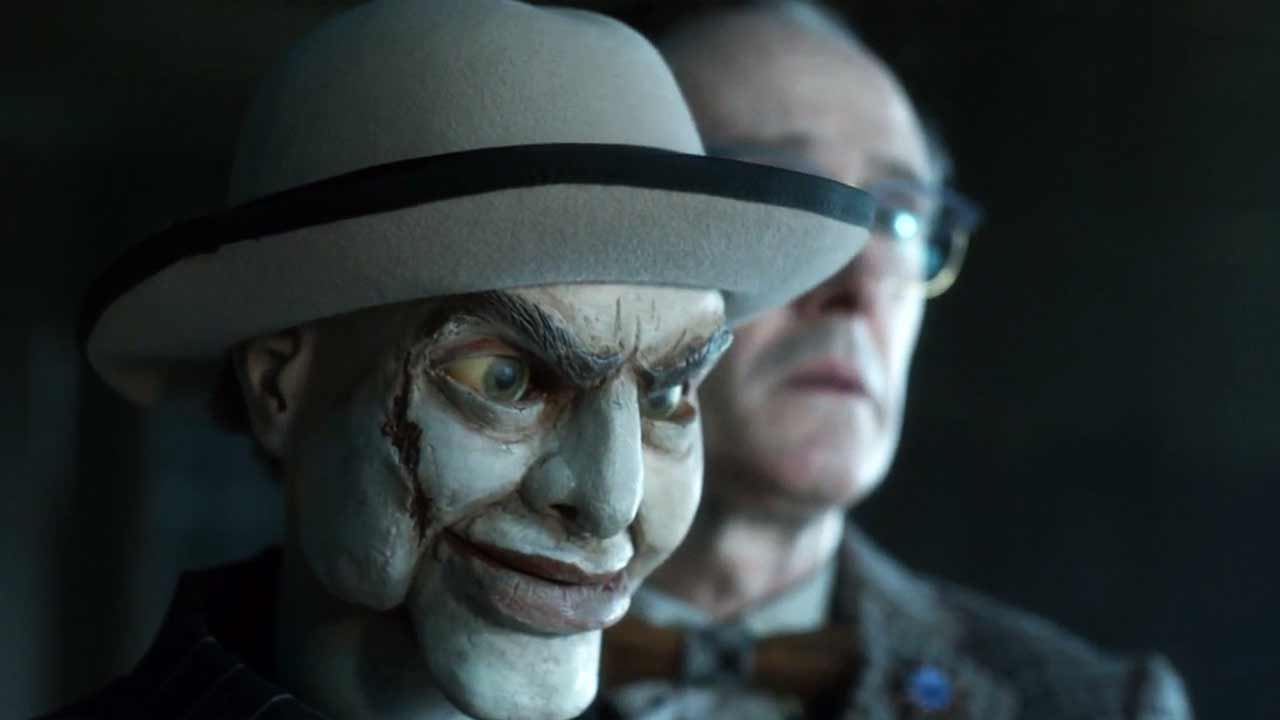 Kurzer Exkurs: In meinem Dasein als serieller Detective muss ich mal wieder auf einen total unwichtigen Anschlussfehler hinweisen. Fernab der Logikfrage, ob Barb wirklich bereits einen derart sichtbaren Babybauch haben könnte (hat wer eine konkrete Timeline?), war ihre Hand bei einem Schnitt zunächst auf selbigem, um dann daneben zu Baumeln. Ha! Zwei Kronen Abzug für diese aus dem Seherlebnis herauskatapultierende Törichtigkeit von Produktion!!!1elf
"Bury the bodies, found out who did it, bury those bodies." (Barb)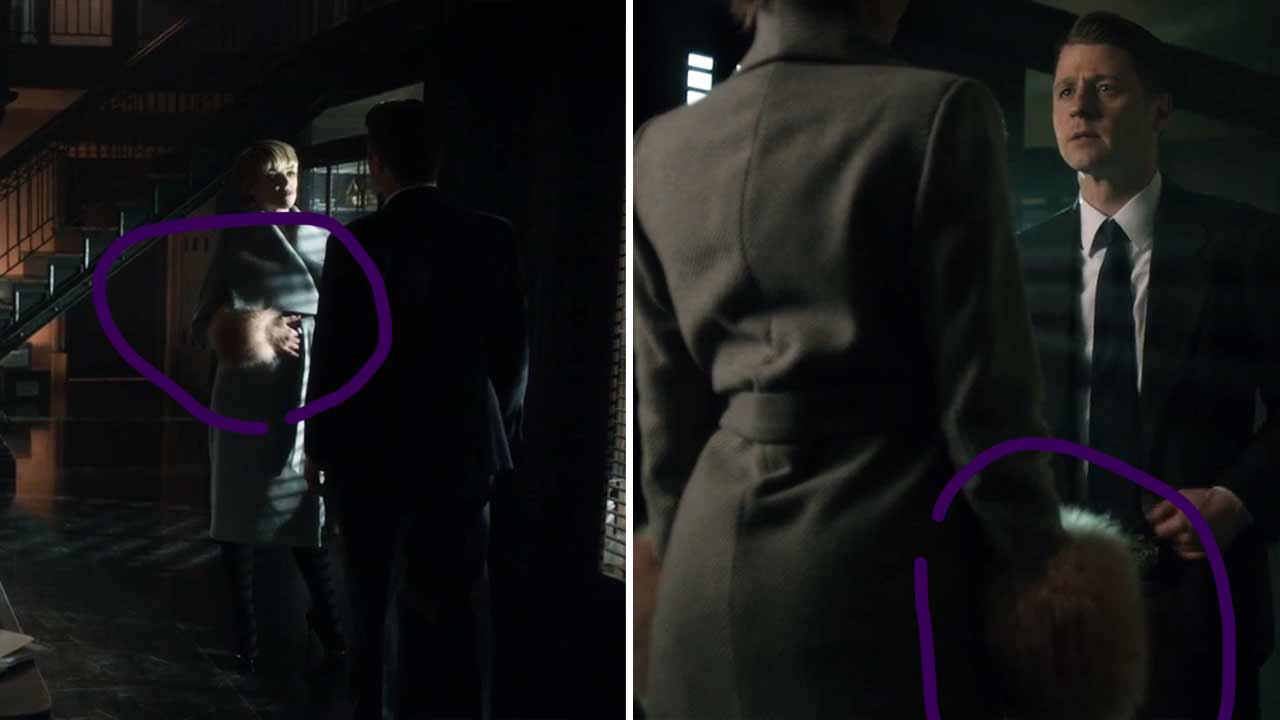 Okay, kommen wir wieder zum wirklich Wichtigen. Die Macher haben sich natürlich nicht nehmen lassen, das gute alte "Zwei an einem Ort – wer ist die echte Person?"-Spielchen zu spielen. Doppel-Barbara (oder auch "Barbarb") wurde für meinen Geschmack aber dann doch etwas zu schnell aufgelöst. Eine recht problemlose Flucht aus einer abgeriegelten Polizeistation später wird dann auch die wirklich überaus hässliche Jane erschossen. Case closed (for real this time).
"Don't look at me! DON'T LOOK AT ME!!" (Maskenfrau)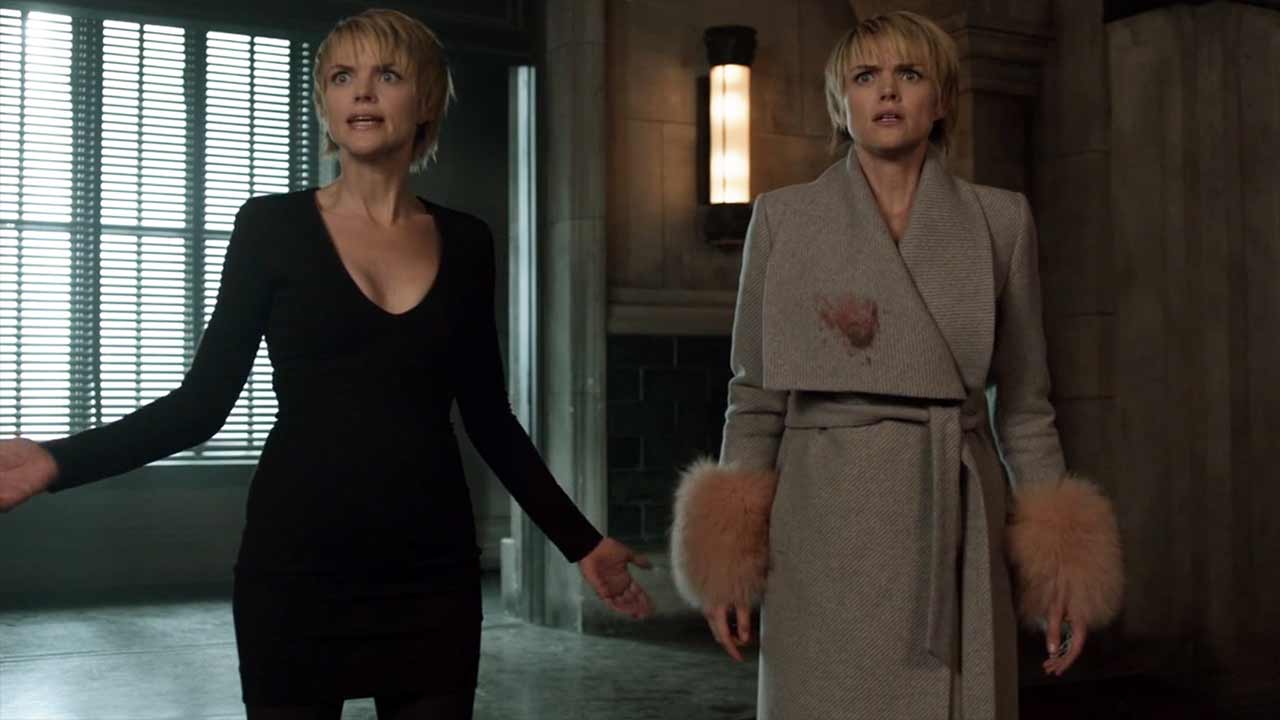 Mini-Geschichte #3: Bruce und Alfred begeben sich auf die Suche nach einem Kanalisationsungeheuer, finden aber zunächst nur einen Arm. Doch dann den verloren geglaubten Hank (klar doch) und einen Mutanten, den man dann doch nicht umbringt, weil er "huuaalt stuoohp" grunzt. Gotham ist eine skurrile Stadt, die zwischen absoluter Kompromisslosigkeit und Wahnsinn hin und her baumelt.
Das war zwar eine recht blasse Nebenmission, aber sie barg nicht nur abgebrochene Klingenspitzen als erste Batarangs sondern auch eine wichtige Message für Bruce, wenn es um den Umgang mit Problemen und das Einbeziehen des GCPD geht:
"The people in the city have suffered, Master Bruce, the need someone to protect them." (Alfred)
Ne, da hat wirklich nicht so viel geschockt. Die Kanalisations-Story war richtig blöde, die Puppen-Story hat ihr Potenzial etwas verspielt, konnte aber durch das gute Schauspiel der Herrschaften gerade noch über Wasser gehalten werden und die Haupt-Geschichte – ja, war okay.

Wie bei Bruce hatten auch die anderen so schnell gelösten wie gekommenen Problemchen ihren Zweck. Bei Masken-Jane wurde in der Vergangenheit und Persönlichkeit Harveys gegraben und eine moralische Keule gezwungen, sowie die Beziehung zwischen Jim und Barb intensiviert. Genauso wurde das Miteinander zwischen Penguin und dem Nygma nochmal neu geeicht. Aber so richtig unterhalten oder gar schocken konnte dann doch keine so wirklich.

Bilder: FOX

-->