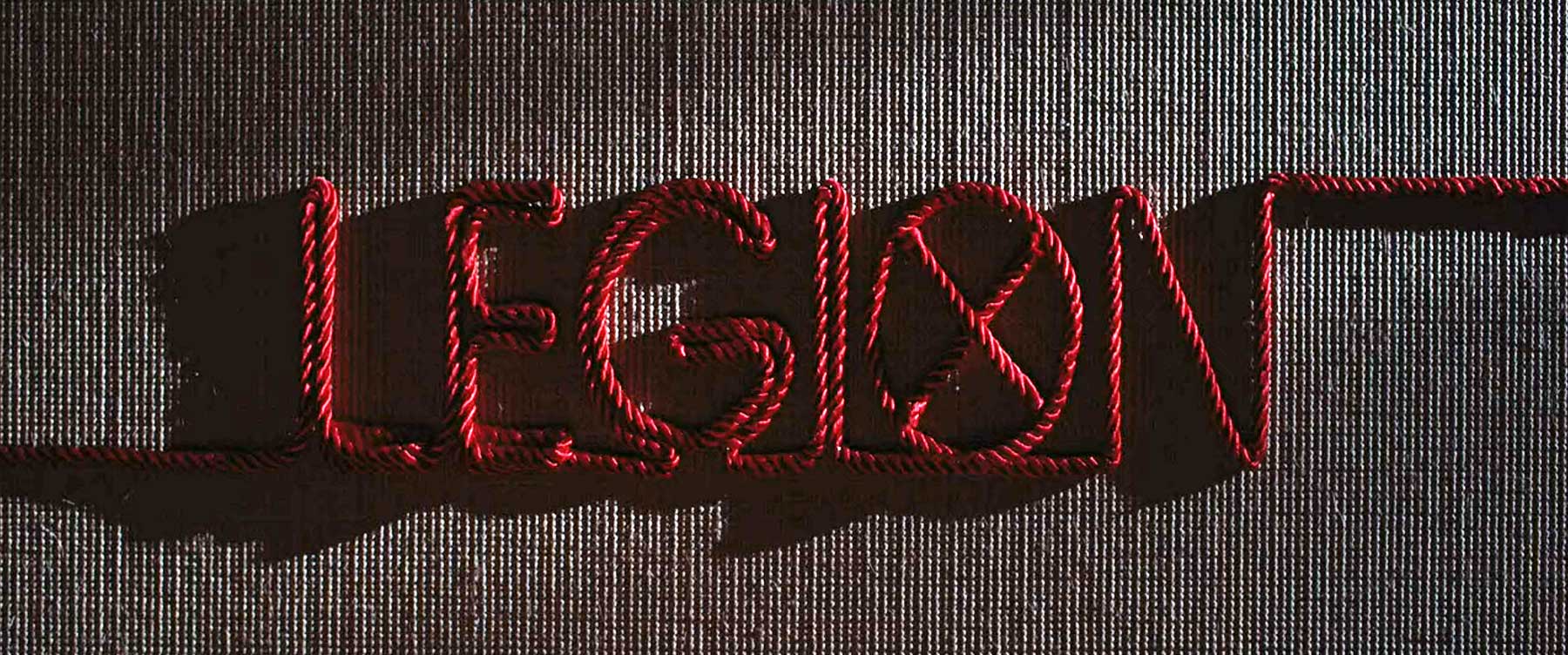 Am liebsten würde man selbst auf Zeitreisen gehen, um den Beginn von "Legion" nochmal und alles anders sehen zu können. Okay, das können wir Streaming-Anbieter sei Dank ja auch recht einfach machen, aber zum einen kennt man die Grundgeschichte mit all ihren Überraschungen ja bereits, zum anderen bleibt der Fakt bestehen, dass das jetzt auch schon die vorletzte(!) Episode der Serie war. Menno.
Aber zurück ins "Hier und Jetzt", also, die aktuelle Folge, die heute Nacht in den U-S-und-A lief. Wirklich viel "Hier und Jetzt" gibt es in der Serie selbst ja nicht mehr. Wir verhalten uns so ziemlich die komplette Episode über in der Vergangenheit auf und begleiten Papa Charles zunächst auf eine seltsame gedankliche Traum-Reise, dann jedoch auch auf dem wirkliche Trip gen Marokko.
"You should never have come." (Farouk)
Dort trifft er nicht nur auf ein unerwartetes Begrüßungs-Komitee, sondern auch auf einen zunächst überraschend normal wirkenden Familienvater-Farouk. Die Haare so locker wie die Attitüde und das Mundwerk, lediglich zweisprachig unterwegs und ungewohnt bunt gekleidet. Halt der marokkanischen Kultur entsprechend. Zu Beginn bekommen wir aber direkt zwei weitere Farouks zu sehen. Zum einen den "späten", der noch in der zeitlosen Zeitzwischenebene festsitzt, zum anderen den "mittleren", den David damals in der Wüste getroffen hat. Diese Sequenz wird uns und David nämlich nochmals vorgespielt, als der im instabilen Zeit-Korridor in die Enge gesperrt wird.
Ebenso in der Zeit aber an einem anderen Ort angekommen sind Syd und Co., die dem Elternhaus Davids einen Besuch abstatten. Weshalb sie ihm überhaupt folgen konnten und dann genau bis dahin, wird nicht wirklich erklärt, aber nun sind sie halt da und debattieren darüber, ob man nicht die Möglichkeit ergreifen sollte, den wehrlosen Baby-David umzubringen. Das erinnert mich an das Gedankenspiel mit dem Mord an Baby-Hitler – macht man das, hat man die Zukunft vor Bösem gerettet, aber ist im damals halt ein erbarmungsloser Babymörder. Syd bleibt jedenfalls vor Ort und rät Gabrielle zur allumfassenden Mutterliebe und schlägt die Baby-David erschreckend nah kommenden Zeitfresser vorerst in die Flucht. Und so ein bisschen wird meine Theorie dann doch noch genährt, dass sie am Ende zu Melanie wird (und sich selbst aufzieht, was irgendwie sehr seltsam wäre…).
"I'm not lonely. Just, um…" – "Alone, yes." (Charles & Farouk)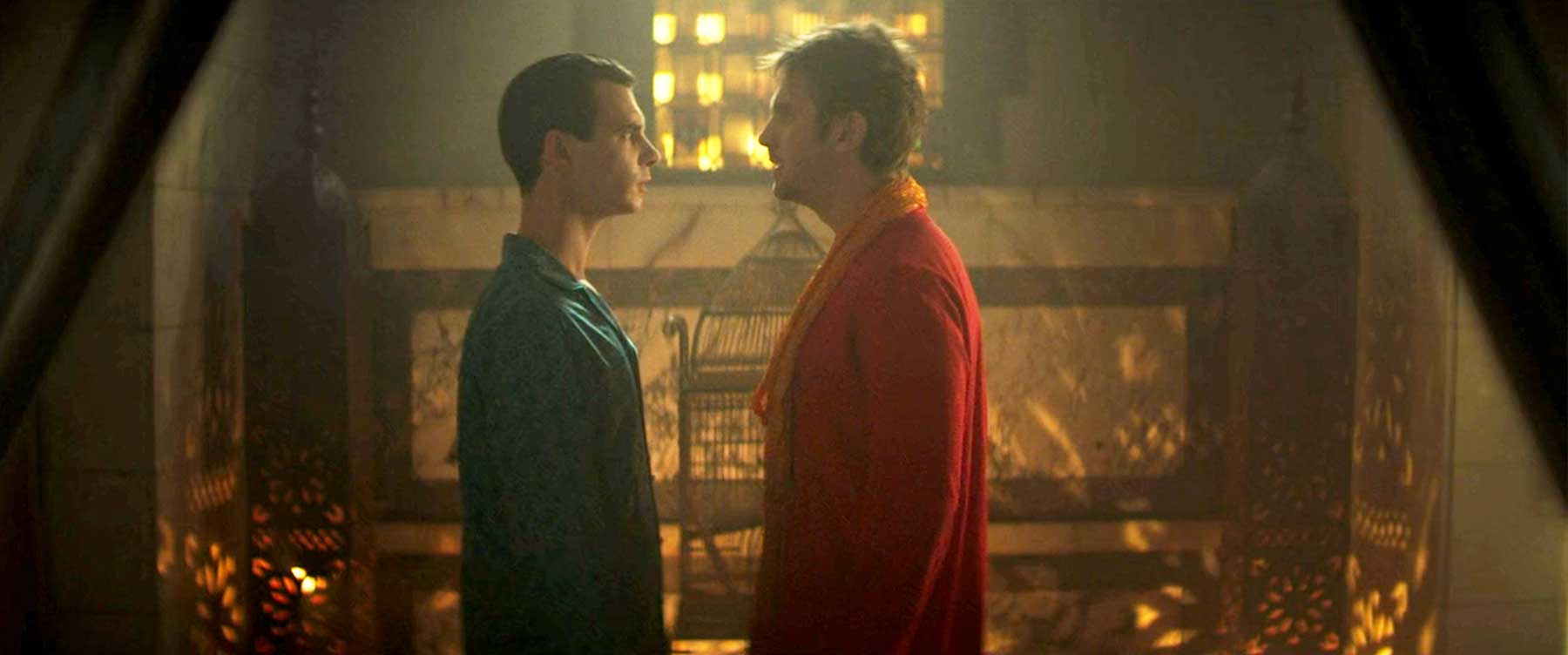 "You should never have come." (David)
David schafft es dann doch noch pünktlich zum Kaffee und Kuchen, Papa Charles bei Farouk zu besuchen. Mich wundert es etwas, wieso er das so offenkundig macht und sich Zeit für den notwendigen Angriff nimmt. Zeit hat vor allem Switch nicht, denn die verliert zunächst so ziemlich all ihre Zähne, dann auch noch ihr Bewusstsein. Und David letztlich die Kontrolle über sich selbst. Viele andere Sub-Davids (aka "Legion") nehmen seinen Gedankenpalast ein und lassen einen ausgereiften Vaterkomplex mit radikalerer Wut aufkochen.
"You know, what we have to do. Revenge." – "No, justice!" – "Right, justice. We're here for justice." (Davids)
Dass auch Familienvater-Farouk nur vermeintlich gut ist, wird klar, als wir gezeigt bekommen, dass die stummen Kinder in "seinem" Anwesen eigentlich all die Anhänger des Königs sind, der im Affenkörper steckt. Verzwickte Sache. Aber eines muss man ihm lassen: Dieses Grinsen hat er aber auch verdammt nochmal drauf, der Navid Negahban…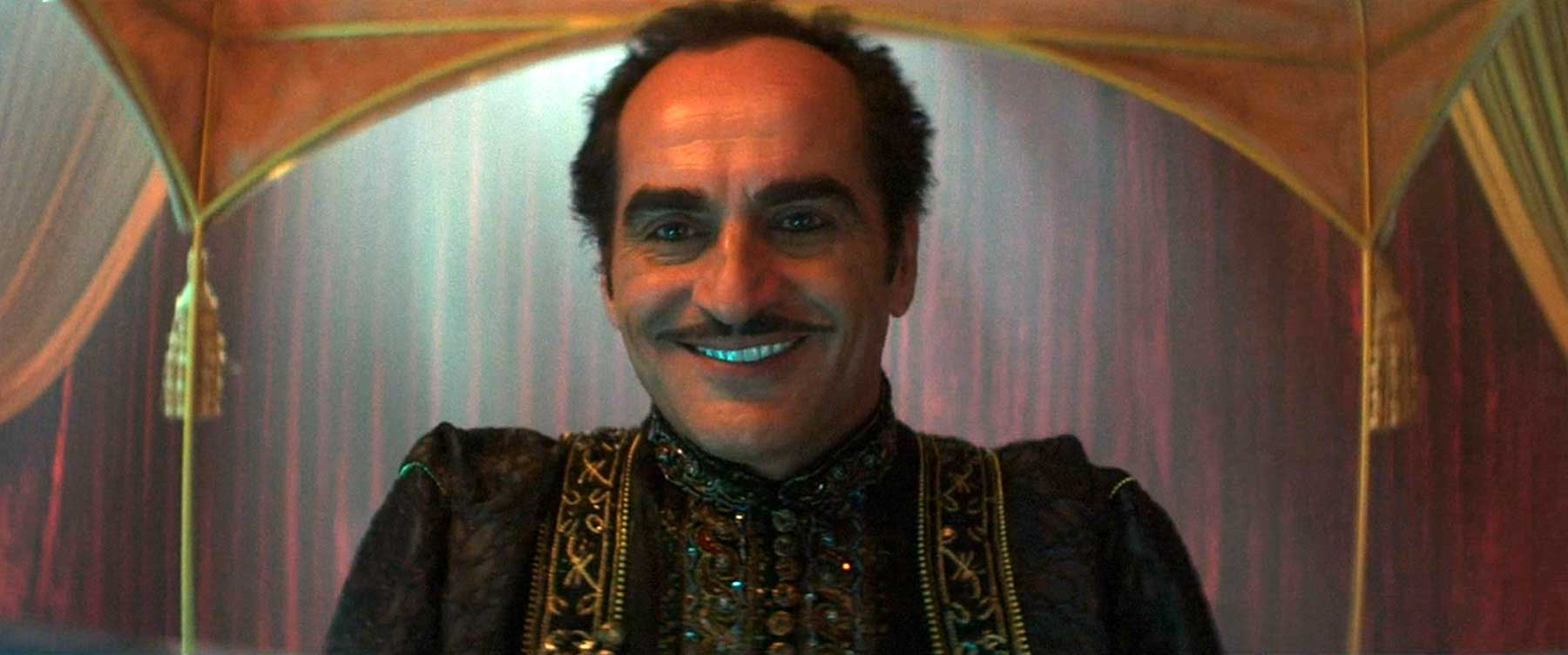 Papa und Sohn gegen Farouk-Doppel, das könnte wahrlich interessant werden. Für mich muss "Legion" aber schon noch eine Schüppe drauflegen im großen Staffel- und Serien-Finale. Denn gefühlt war das heute eine Mixtur aus einer vorherigen Exkurs-Episode und dem eigentlichen Handlungsstrang. Dennoch war mir das zu fokussiert auf eine zu geringe Anzahl an Figuren, die zu wenig gemacht haben. Das war alles nicht schlecht (inhaltlich, visuell war das auf gewohnt hohem Niveau, vor allem die ganzen kleinen Zeit-Skips haben mir gefallen) und gerade für die Entfaltung der Geschichte wichtig, vielleicht sogar auch, um etwas das Gas rauszunehmen, ehe es zum richtig großen Endkampf kommende Woche kommt. Aber aktuell fühlt es sich so an, als würde eine weitere Folge der Serie gut tun. Und meine Hoffnung bleibt bestehen, dass David eben doch nicht der Böse ist und es irgendwie hin bekommt, seine Vergangenheit und somit auch die Zukunft der Menschheit hinzubiegen.
"Okay, it's time." (David)
Bilder: FX

-->