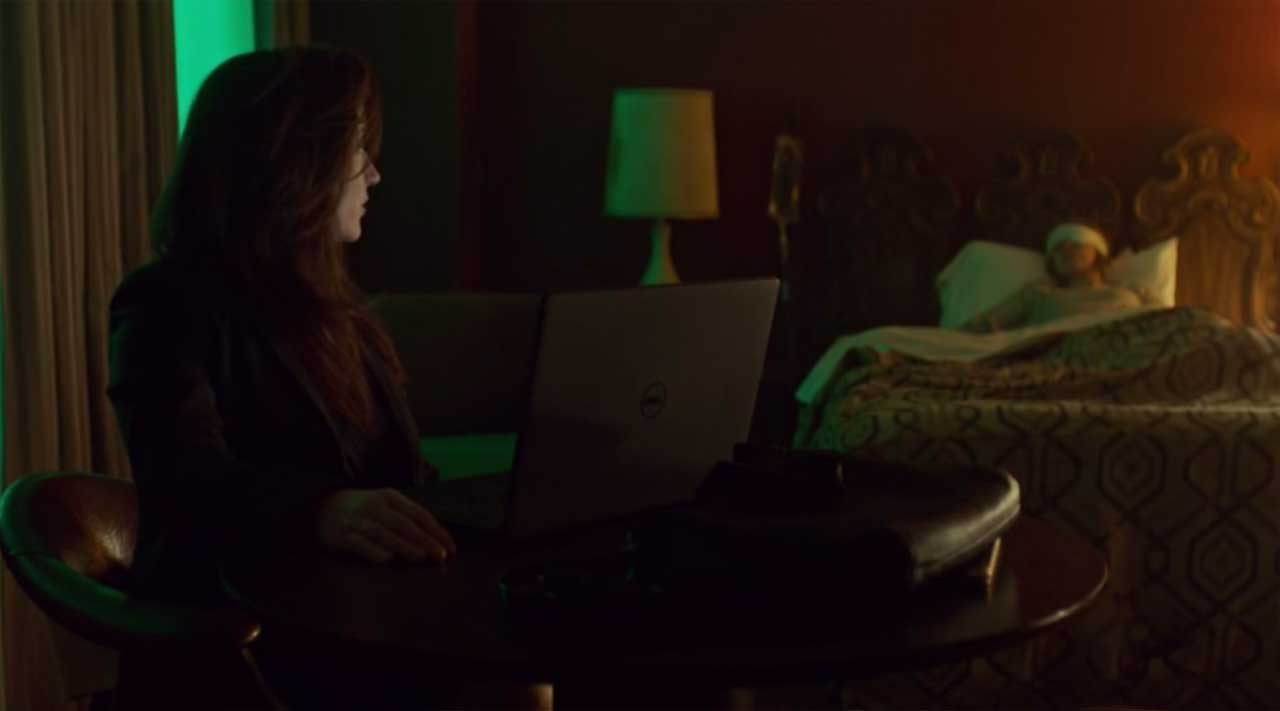 Im vergangenen Jahrtausend war Sabrina Setlur als "Schwester S" eine ganz große Nummer, diese Woche geht es in "Orphan Black" vor allem um "Mutti S". Denn Siobhan gebührt nicht nur die erste sondern auch die letzte Einstellung von "Guillotines Decide".
Dabei wird endlich ein bisschen Licht in einige Aktivitäten gebracht. Die (mal wieder) einäugige Rachel wurde von Ferdinand umsorgt, den S zur Rettung gerufen hatte. Dann setzt es nach einer nachdenklichen Eröffnungsszene einen komischen Blick von S (Hinweis #1).
"Okay, so you want us spend the morning safeguarding the genetic future of human kind or do you wanna have brunch?" (Cosima)
Endlich sind Felix und Adele mal wieder zu sehen – von Genf haben wir aber mal so gar nichts gesehen. Schwach. Plötzlich geht es überall um vermeintlichen Freizeitkram. Felix hat binnen Rekordzeit nach seiner Rückkehr (am gleichen Abend?!) eine Kunstausstellung im Loft geplant. Alle wollen hin, eine tolle Zeit haben, yay – war da noch irgendwas mit Klon-Verschwörung und Todesdrama? Ich glaube nicht. Nicht nur ich finde komisch, dass kurz vor dem Serienfinale Freizeit für alle anzustehen scheint. Auch Sarah ist verwundert bis skeptisch. Immerhin eine. Okay, da wäre noch Helena, die ihr Buttermesser auffällig lange in der Hand hält, am Ende aber doch samt "Cargo" gefangen genommen wird. Gähn. Achso, ja: Bye, Gracy. Doppel-Gähn. Wenigstens dürfte sie in der nächsten Folge dann (hoffentlich) endlich in Aktion treten. Viel Zeit ist eh nicht mehr…
Beim Kunstabend passiert dann überraschend (not!) "something clony". Der Clone Swap war in Sachen Schnitt mal wieder super gelöst und eigentlich auch eine nette Idee – in der Situation aber dennoch komplett unpassend. Dazu scheint so ein Abend zeitlich komplett unkoordiniert zu sein, aber egal, darum geht es ja (EIGENTLICH!) gar nicht in der Serie. Anscheinend geht es nämlich vor allem um billige Witze, da Donnie und Felix die "auflockernd kurz Angebundenen" verkörpern.
"Uff, I've come early!" – "And often – I remember." (Collin & Felix)
"Champagne? … Napkin?" (Donnie)
"Flowers?! Well, I'm over it." (Felix)
Das wird eigentlich nur noch von Ferdinands "Who's your daddy?" getoppt – really?! Und heute Abend sinkt für sie… die Überlebensrate. Bei der Frage nach Auszahlung oder Offenlegung und Strandflucht wählt Ferdinand den falschen Umschlag, kann sich aber gerade noch aus der Powerpoint-Peinlichkeit befreien und dem Zonk in den Fuß schießen. Gerade rechtzeitig sehen wir noch eine weinende S, die einen (Abschieds?)Brief schreibt (Hinweis #2).
"Neolution goes down for good, or we all do." (S)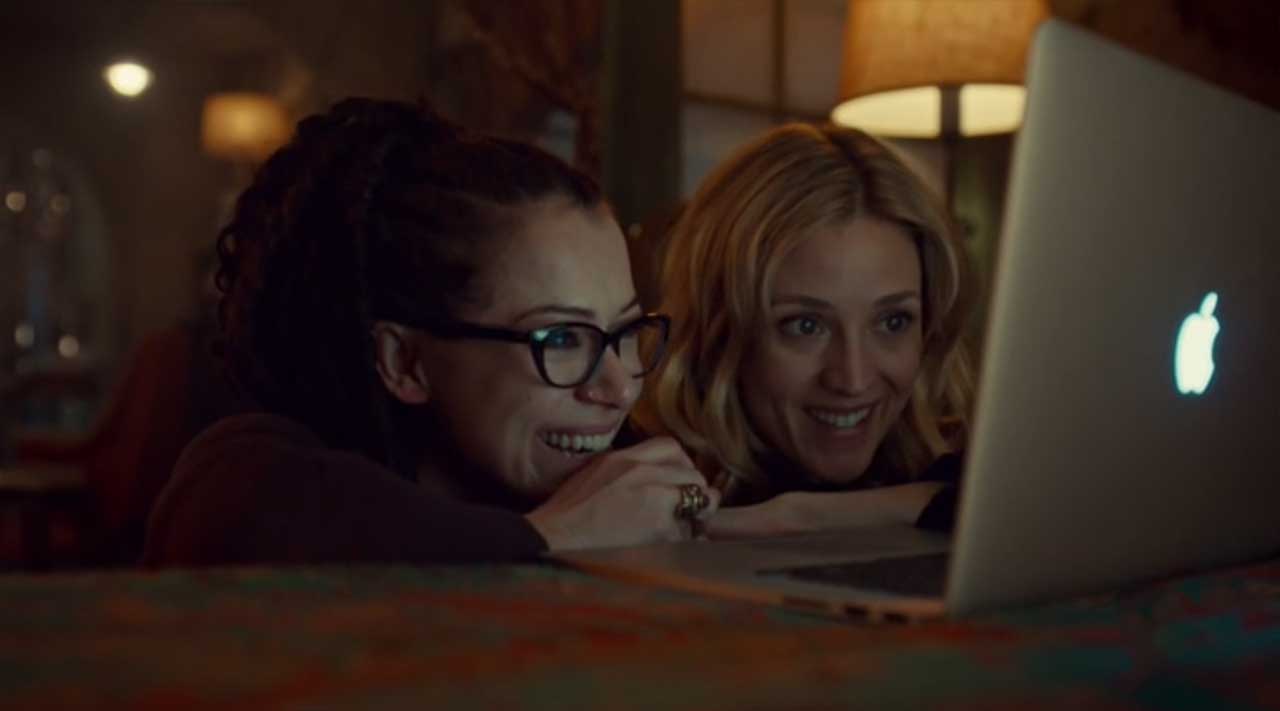 Dann erfolgt auch schon das erstaunlich seltsam konstruierte Ende. "Wir haben da ein Datenpaket, das wir abschicken können" – abgeschickt! Das ging dann doch recht schnell – und ohne wirkliche Gegenwehr. Naja, außer von Ferdinand. Dessen verbaler Schlagabtausch mit S war durchaus gelungen.
"Were you really gonna shoot me coming in my home door?" – "In the leg!" – "So you DO wanna talk?" (S & Ferdinand)
Leider weniger der physische. Der Abtritt von S war zumindest mal seltsam, drückt sie doch größtenteils neben die Wunde, anstatt sie abzudecken, und besitzt dazu erstaunlich viel Zeit und Energie, um sich zu wehren, einige weise Worte zu sagen und – Bye, Ferdinand – naja… das war's. Bye, S.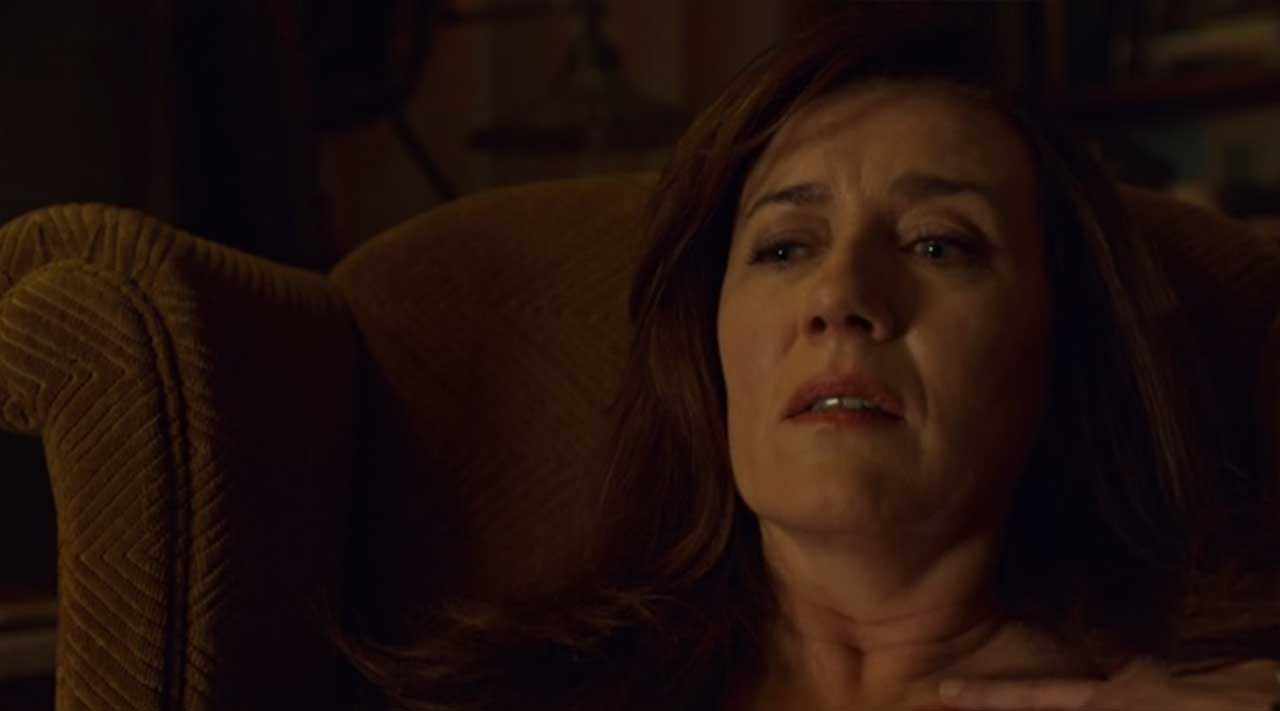 Nach der starken letzten Folge wieder ein Fall in altes "Was soll das?"-Maß. Das Timing der Folge wirkt künstlich aufgesetzt, dazu ist eigentlich nach wenigen Minuten offensichtlich, dass was mit S passiert. Und so toll sie als Figur auch hinsichtlich ihrer Uneinblickbarkeit war, trifft es mich dann doch erstaunlich wenig, als ihr letzter Moment folgte. Tjoa, absehbar. Bei Ferdinand ist es ähnlich, war er doch eigentlich ein mit viel Potenzial ausgestatteter Charakter, der mehr und mehr in Funktionalität verwässerte und halt da war, wenn die Story ihn brauchte. Diese Woche als mittelloser Gegenspieler, der eigentlich zwischen den Fronten stand. Man hatte den Eindruck, die komplette große Gegenseite macht (bis auf ein total überspieltes und harmloses Board Meeting) eine Woche Pause.

Aber eigentlich haben sie gut daran getan, denn wirklich was verpasst haben sie mit dieser Episode nicht. Klar, uns haben drei Figuren verlassen (buhu!) und DIE Wahrheit ist draußen, aber ansonsten war das überteuerte Kunst mit schlechtem Champagner. Bitte lass das Finale nicht noch mehr vor Pathos triefen…

Bilder: BBC America

-->