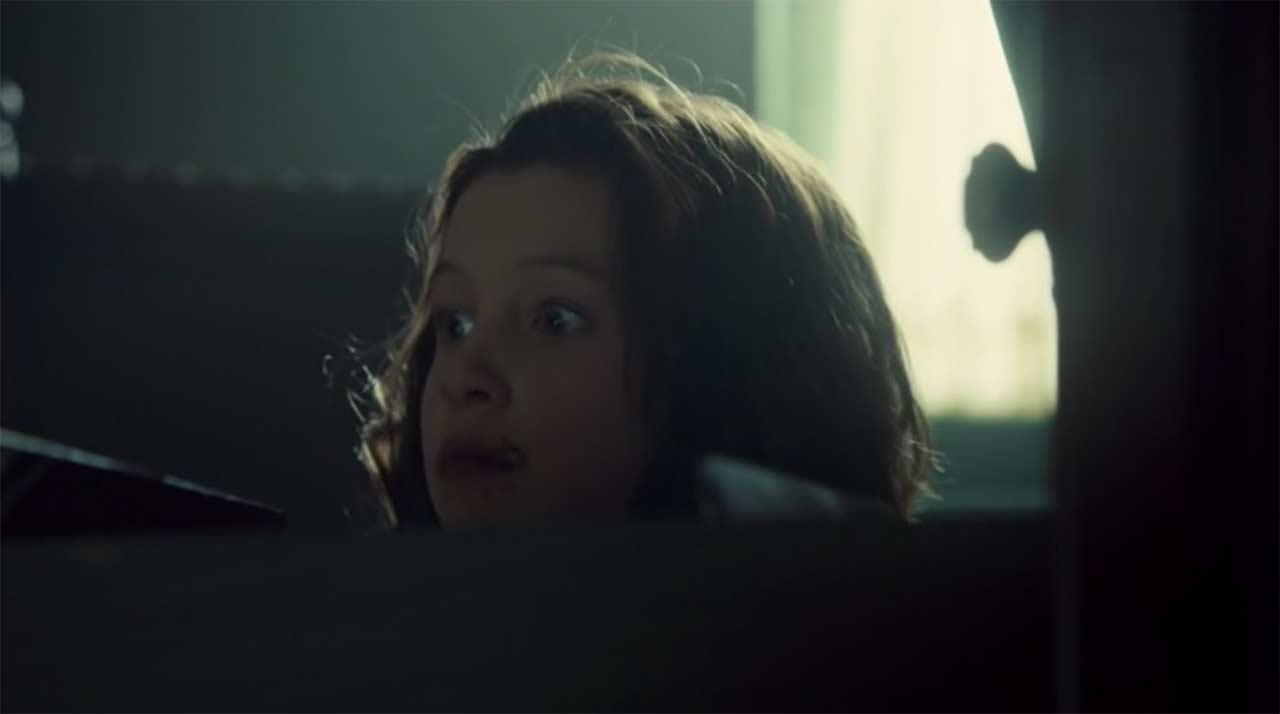 Ein bisschen hat man das Gefühl, dass sich "Orphan Black"-Episoden klonen können. Natürlich nicht in Gänze, aber es ist schon offensichtlich, dass nicht nur alle Haupt-Klone ihre eigenen Episoden in dieser Abschiedstour der Serie erhalten, sondern auch, dass wir eine hohe Sterblichkeitsrate erleben. Die Zeit für "Hätte, könnte, würde" ist halt abgelaufen – jetzt hagelt es Taten!
Im Prefinale (das sich anfühlt wie die erste Hälfte einer Doppelfolge) setzt es einen durchaus befriedigenden Auftakt – bis Klein-Helena dazwischen funkt! Zur Straße gibt es statt Schoki eine Ladung Bleiche für die Haare – und Thomas. Yay. Die Verwandlung vom "normalen" Mädchen zur toughen Sestra-Mörderin ist durchaus gelungen inszeniert. Die manipulativen Gedankenspiele mit "Kopien" und dem "einzigen Original", verbunden mit einer starken christlichen Färbung und einer "Barbie Klon-Edition" passt.
"They walk the earth. While the original is home with god." (Klein-Helena)
"I will cleanse them from this earth." (Helena)
Weniger passte für mich die Bestattungsfeier für S. Der Brief hatte viel Potenzial nach Oben, allgemein fühlt es sich mehr wie ein notwendiges Übel denn eine standesgemäße Verabschiedung an. Da hat mir die kleine Selbstreferenz im Rahmen(!) der Wachstumsstriche im Familienhaus schon deutlich besser gefallen. Auch als der neue Look von Rachel und Westmoreland….
"Let's have some twins, shall we?!" (Westmoreland )
Sind uns die dezimierten Neo-Vorsitzenden recht egal (außer die "Zuständige für alternative Fakten", die hat es sowas von verdient!), soll die finale Absetzung des finalen CASTOR-Klons auf die Tränendrüse drücken. Aber was bei Ira schon nicht recht funktionieren sollte, wie soll das bei Marcs finaler Heildosis funktionieren? Nett, ja, aber seine Wieder-Einführung diente anscheinend alleine diesem Zweck – überflüssig. Genau so überflüssig wie die Tatsache, dass ein ausgebildeter und erfahrener Polizist den Informanten direkt erschießt, anstatt ihn zunächst Bewegungsunfähig zu machen. Das ist wohl "ausgeartet"… Sorry.
"Good night, mom." – "Goodbye, Marc." (Marc & Cody)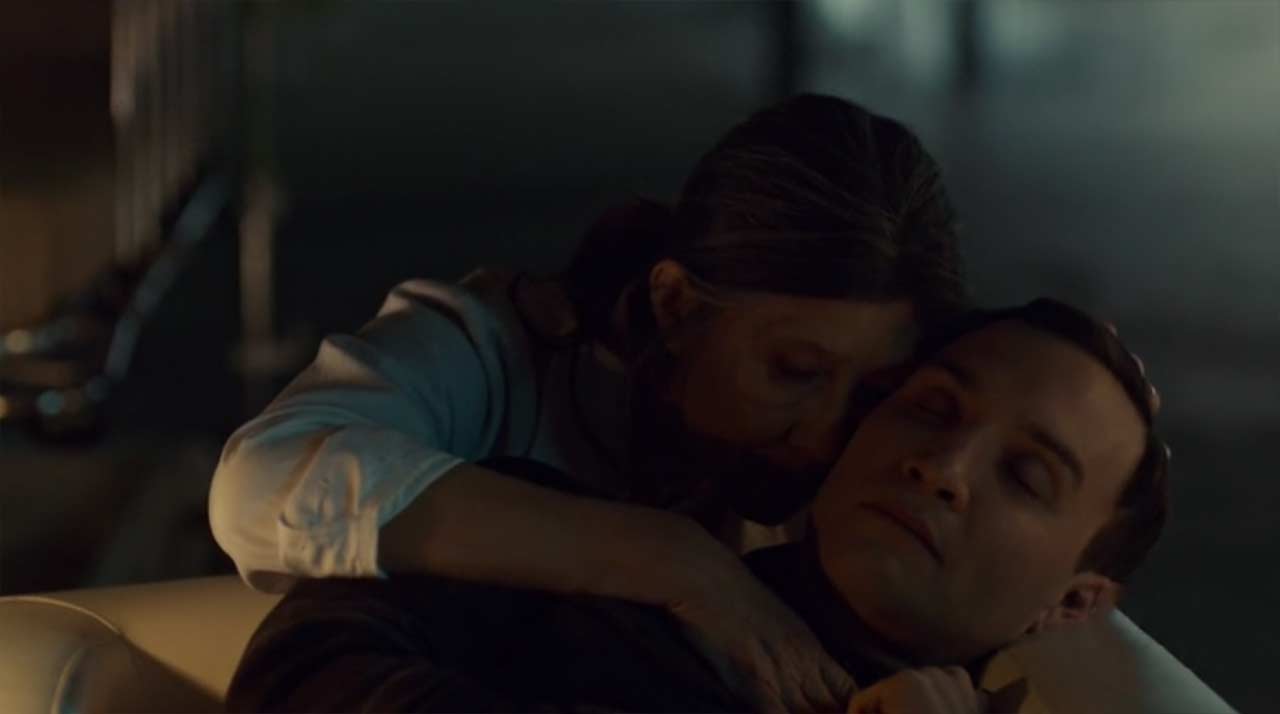 Am Ende gibt es dann doch noch ein bisschen gute alte Orphan Black-Verkleidungs-Schule. Sarah-Rachel wird als Köder infiltriert, was natürlich mehr oder weniger komplett schief geht (Überraschung). Immerhin ist so aber der finale Showdown bereitet.
Der allergrößte Witz war jedoch Helenas Selbstmord. Das hat in keinster Weise zur Figur gepasst (wenn schon, dann doch bitte in die Bauchkugel stechen!), geschweige denn wäre es ein gebührender Abschied gewesen. Bis auf die mögliche Bluttransfusion und somit Rettung Sarahs hatte diese Entwicklung auch überhaupt keinen Zweck, da es direkt zu gewaltsamen Gegenwehr hätte kommen können.
"You are shit mother." (Helena)
Und der Comicverkäufer war Sicherheitsbeamter bei DYAD? Die Welt ist klein… Auch gut, dass ein ultrakomplexes Supergeheim-Unternehmen scheinbar Uniform und ID nicht einzieht, wenn Angestellte gehen.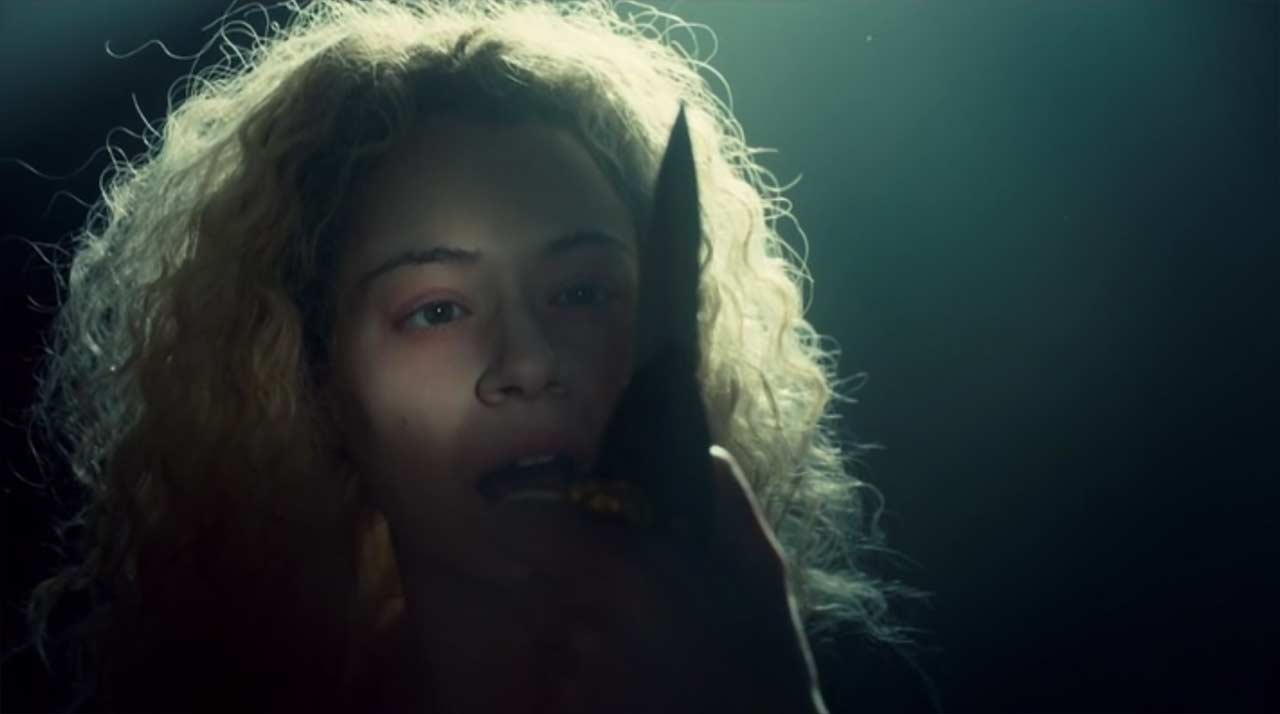 Die Spannung hat gerade hintenraus gestimmt und die Backstory von Helena war wunderbar anzuschauen (und längst überfällig). Auch funktioniert es einigermaßen, dass möglichst alle Figuren im Endspiel mit einbezogen werden. Allerdings gab es dann leider doch erneut unnötige Szenen oder Handlungen zu beobachten und vieles wurde zu offensichtlich für bestimmte Zwecke inszeniert.

Auf das Serienfinale kommende Woche bin ich allerdings schon ungemein gespannt. Der Episodentitel "To Right the Wrongs of Many" lässt schon einmal hoffen, dass es ein Aufeinandertreffen aller noch lebenden Klone in einer Szene geben wird (analog zum Abendessen in alter Staffel). Werden die Babies überleben? Wird Art sich aufopfern? Welche Klone werden noch sterben? Und erhalten wir einen Ausblick auf die Zukunft von Kira und den Zwillingen? Denn ganz ehrlich, dass es ein Happy End geben wird, ist doch eine klare Sache, oder?

Bilder: BBC America

-->