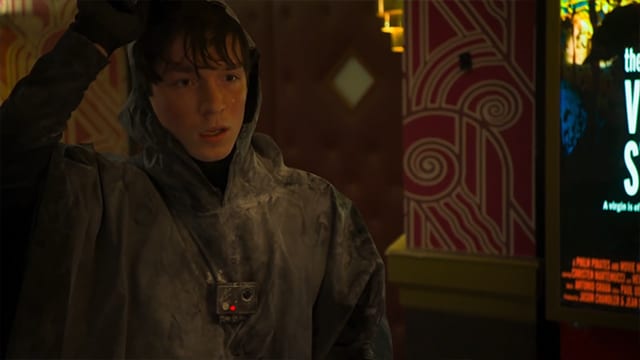 Die Zeichen stehen auf Wiederholung, denn auch dieses Mal scheint der blutige Kreis seinen Anfang bei Audrey zu finden. Wie auch schon beim ersten Mal steht sie aufs Neue im Fokus einer hinterhältigen Social Media-Aktion. Dabei lernen wir neben Ninas Nachfolgerin sogleich den neuen Sheriff (Anthony Ruivivar) kennen, der – wie es scheint – nicht auf den Mund gefallen ist.
"So, goofball assault versus desperate act of self-defense. Desperate act of self-defense wins." (Sheriff Acosta)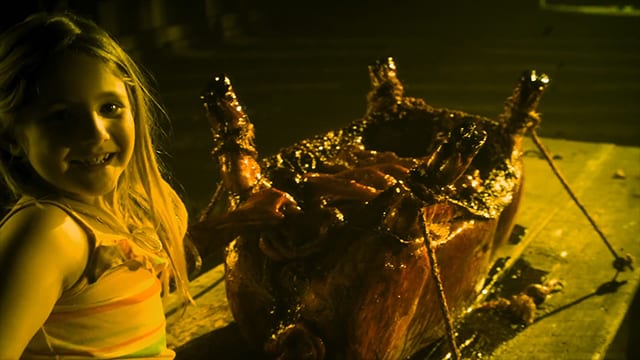 Indes kehrt Emma nach ihrer Behandlung wieder nach Lakewood zurück. Es wird deutlich, dass die jüngsten Ereignisse das Leben des Teenagers kräftig Spuren hinterlassen haben. Die Traumsequenzen wurden bildlich recht akzeptabel umgesetzt, doch die Hauptarbeit leistet dabei Willa Fitzgerald – in meinen Augen eine der talentiertesten des ganzen Casts. Ebenso gelingt es Carlson Young sehr gut, die neue, sensible und verletzbare Seite der Brook Maddox zum Vorschein zu bringen. Ihr schnelles Mundwerk ist nach wie vor ein Faktor, der den Humor der Serie ungemein unterstreicht.
"[…] we couldn't have done this in the daylight? Or tomorrow? Or, you know, never?" (Brooke)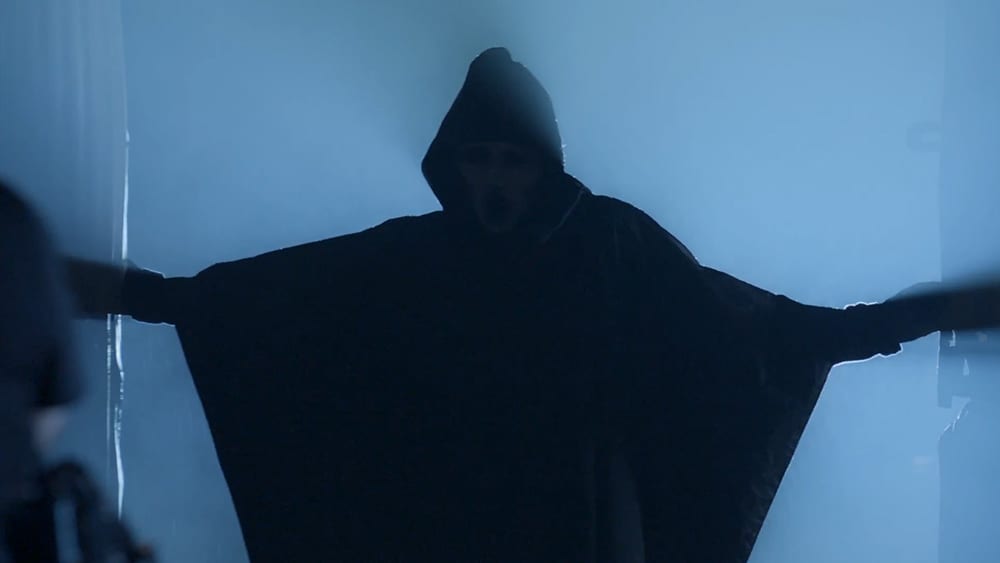 Ab Minute 19:30 schlägt dann auch der/die Maskierte wieder zu, diesmal in Echt. Dass es dabei gleich einen der "Lakewood Six" trifft, lässt einen schon kräftig durchschütteln. Sofort fallen mir die Worte unseres Ultra Nerds aus dem Piloten ein, die wie ein Hammer die vierte Wand durchbrechen und mich als Zuschauer komplett frontal erwischt: Man steht hinter ihnen, man empfindet was für sie – so dass es dann richtig weh tut, wenn sie auf brutalster Art und Weise ermordet werden.
"Well, boys are not iPhones. I wish they were." (Brooke)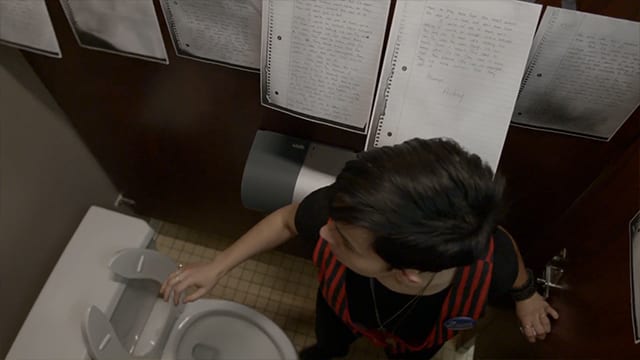 Ebenfalls interessant zu beobachten ist die Tatsache, dass Noah in des neuen Sheriffs Sohn endlich jemanden mit Fabel für blutige Fakten auf Augenhöhe begegnet, nur halt scheinbar ohne jeglichen Sinn für Spaß. Weniger unheimlich, jedoch wohl auch nicht ganz ohne, ist wohl Emmas neue Bekanntschaft Zoe. Meinem Instinkt nach zu urteilen, steht sie in der Liste der potentiellen Maskenträgern ganz weit oben. Zu freundlich. Zu sozial. Da stimmt was nicht.
Audreys Kampf an mehreren Fronten ist bedeutend gleich mehr Teile in einem ohnehin schon großen Haufen an Puzzlestücke. Jakes Tod, die entstandenen Bindungsschwierigkeiten zwischen Emma und Kieran, die neuen Kids: Alle Spuren führen ins Nichts. Noch. Unweigerlich stellt sich die Frage: Wie viele Killer sind es dieses Mal?
"Piper is dead! We shot her! That movie's over! Roll credits! Leave the freaking theater!" (Audrey)
Schön zu sehen, dass die Fortsetzung nahtlos da weitermacht, womit die erste Staffel schon angefangen hat: Schock, Witz, ein ziemlich geiler Soundtrack und die unheimliche Stimmung, die einen von der ersten Minute an umgibt und bis zum Ende nicht nachlässt. Ich bin sehr zuversichtlich, dass MTV hier wieder einen Treffer gelandet hat.

Scream (Season 2) | Killer Supertease | MTV

Bilder: MTV

-->