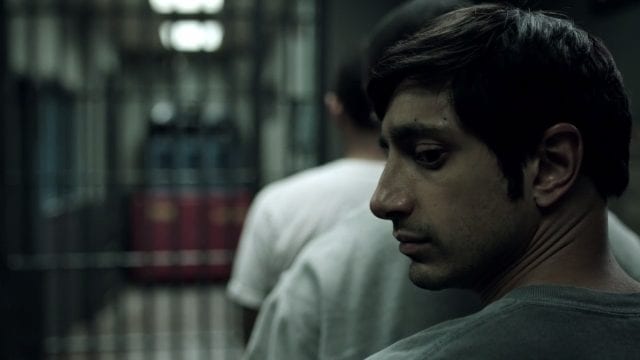 Wo der Verdacht des Mordes bis jetzt verwirrend, unverständlich und beängstigend für Naz war, wird es nun richtig bedrohlich. Naz kommt für ein Verbrechen, das er vielleicht gar nicht begangen hat, ins Gefängnis (also nun so richtig richtig) – zu Schwerverbrechern – und Polizisten! – die ihm ziemlich schnell zu verstehen geben, dass es hier nur darauf ankommt, wer dein Freund und wer dein Feind ist.
Und dann gelangt der Fall der ermordeten Andrea Cornish auch noch an die Öffentlichkeit. Bei einer Pressekonferenz wird die vermeintliche Schuld von Naz, dem möglichen Extremisten, nach außen kommuniziert. Das Motiv? Vermutlich sexueller Natur. Als seine Mitinsassen von der Vergewaltigung und dem Mord erfahren, rückt Naz nun endgültig auf die Abschussliste.
Doch über Naz' Schicksal urteilt in diesem Gefängnis jemand bestimmtes: Freddy, der sehr einflussreiche, ehemalige Box-Champion, der den Luxus einer Einzelzelle mit TV, unzähligen Handys und frischer Fleischlieferung (im wahrsten Sinne des Wortes "Frischfleischlieferung") genießt, bestellt ihn in seine Zelle – und bietet ihm seinen und den Schutz seiner Leute an. Ein unmoralisches Angebot?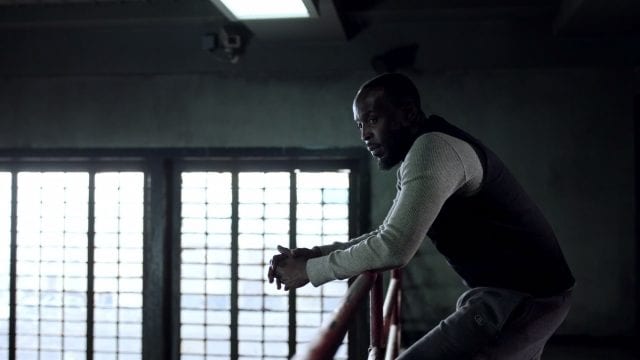 "Suicidal ideations?" – Polizistin
"Ideations?" – Naz
"Are you thinking about killing yourself?" – Polizistin
"No." – Naz
Naz' Familie ist restlos überfordert mit der Situation. Ihr Sohn ein Mörder, ein Vergewaltiger? Niemals. Doch ihnen sind die Hände gebunden. Das einzige, was sie machen können: die Arbeit einem Anwalt überlassen. Wie gut, dass es da John Stone gibt, der ihre Lage erkennt und ihnen einen unschlagbaren Preis für seine Ermittlungen zur Verteidigung von Naz bietet. Aber selbst diese (trotzdem hohe) Summe kann die Familie nicht stemmen.
Und das Taxi, das notwendige Arbeitsmittel von Naz' Vater, ist immer noch Beweisobjekt und wird von den Behörden zurückgehalten. Das hat allerdings nicht nur Auswirkungen auf sein Einkommen, sondern auch auf das der beiden Männer, mit denen er sich das Taxi teilt. Die einzige Chance hier: Naz anzeigen, weil er das Taxi ohne Erlaubnis genutzt hat. Für Salim Khan keine Option.
"I'm no lawyer, but if he won't do it, it doesn't mean you guys can't give it a shot since you're co-owners." – Polizist
Von Folge zu Folge mehr Spaß macht die Figur des John Stone, der von vorherein wie der Retter in der Ausweglosigkeit erschien und von dem wir Episode für Episode mehr erfahren. Mit seinem trockenen Humor versucht er mit seinem sich ausbreitenden Ekzem klar zu kommen, besucht sogar eine Selbsthilfegruppe. Nur dewegen? Nicht nur sein Umfeld scheint ihm den großen Fall nicht zuzutrauen, auch er selbst zweifelt ein wenig daran, Naz hier tatsächlich richtig vertreten zu können. Aber er will dem Jungen helfen, kauft ihm Kleidung, ist gewillt, die mysteriösen Ereignisse der "vergessenen" Nacht ans Licht – oder es doch nur schnell hinter sich zu bringen?
"But I promise you this. I'll work every angle I can for Naz, and I won't rest until everything that can be done is done." – John Stone
Ja, Stone kümmert sich sogar um das Schicksal der einsamen Katze der toten Andrea. Blöd nur, dass Naz' Eltern nun eine andere Verteidigerin für ihren Sohn wollen – denn die würde sich dem Fall immerhin ohne Bezahlung annehmen … und fährt auch noch weitere (unlautere) Mittel auf, um die Khans von sich zu überzeugen.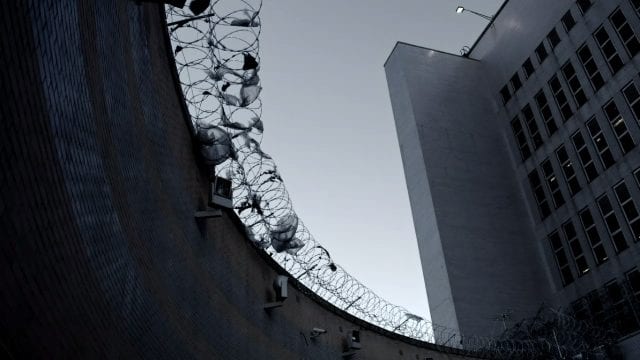 "A Dark Crate" beginnt mit einer Schnittfolge, die die Außenaufnahmen des Gefängnisses, in dem Naz sich aktuell befindet, zeigt. Kalte, graue, bedrohliche Bilder verdeutlichen die missliche Lage von Naz. Doch das ändert sich im Verlauf der Episode, denn später kommt hier noch ein bisschen Farbe in das sonst so überwiegende Grau der Szenerie – und das ausgerechnet im Gefängnis. Ein Zeichen, dass doch noch nicht alle Hoffnung verloren sein braucht?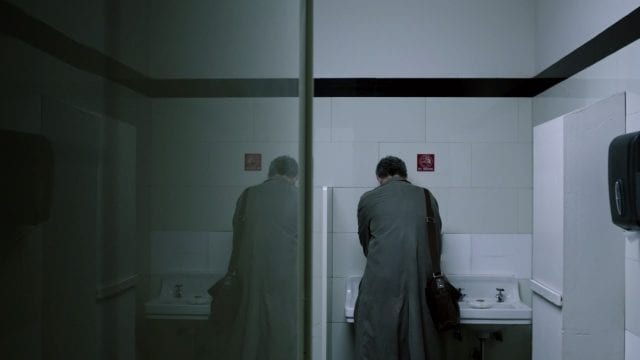 Bliebe noch der Titel dieser Episode zu erwähnen: In den letzten beiden Folgen wurde er ausdrücklich erwähnt. "The Beach" lautete die Antwort von Andrea Cornish, als Naz sie als vermeintlicher Taxifahrer fragte, wo sie hin möchte. "A Subtle Beast" war die Beschreibung Stones von Detective Box. Doch was ist nun mit der dunklen Kiste in "A Dark Crate" gemeint? Die Antwort lässt jedem Fleischesser jedenfalls das Wasser im Mund zusammenlaufen. Nicht.

-->