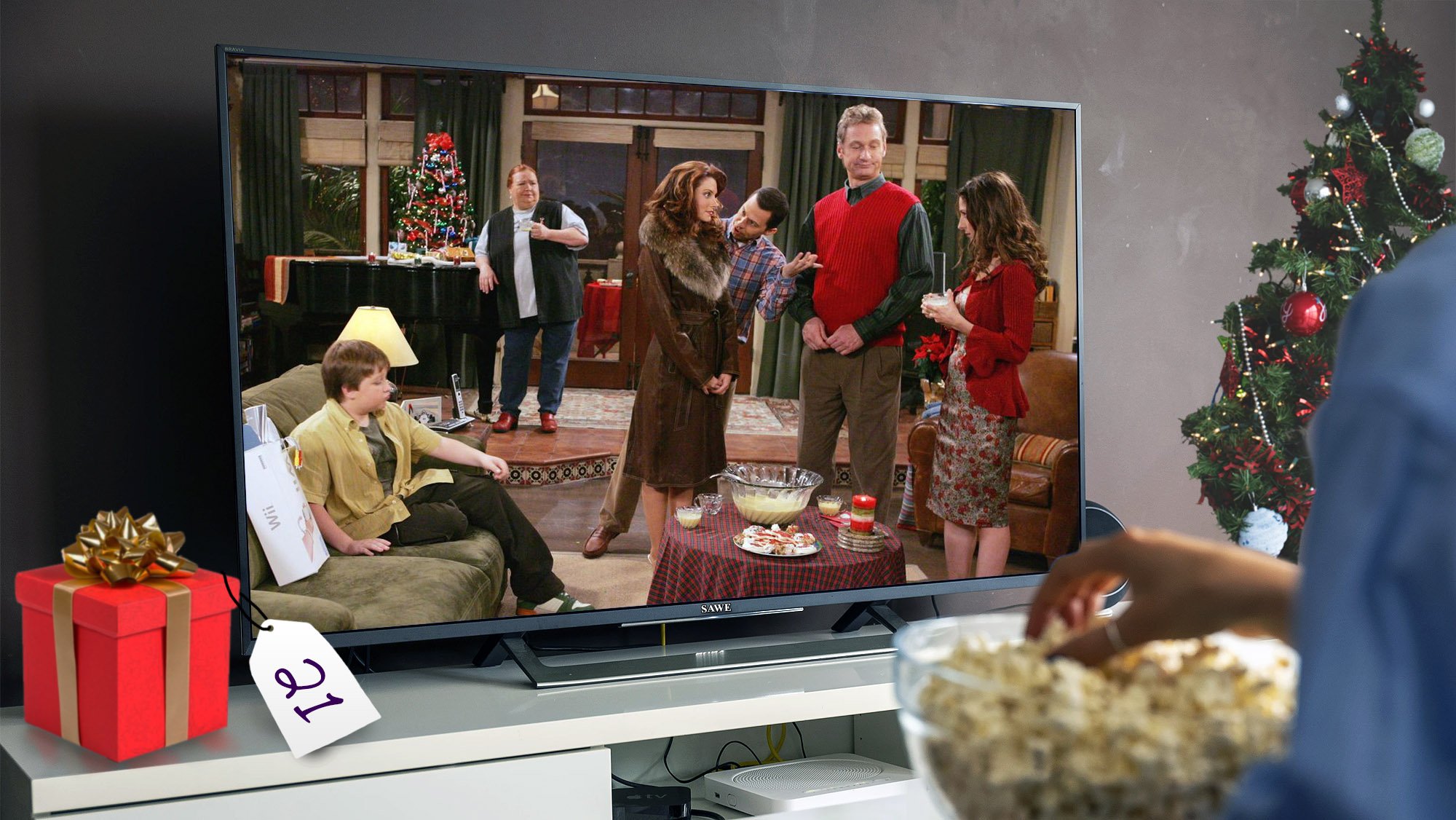 "Two and a half men" ist, wie viele natürlich längst wissen, eine US-amerikanische Sitcom, die erstmals 2003 ausgestrahlt wurde. Beendet wurde die Serie im Februar 2015 nach insgesamt 262 Episoden und 12 Staffeln. Hauptfiguren sind die Brüder Harper, Charlie (Charlie Sheen) und Alan (Jon Cryer) sowie Alans Sohn Jake. Die Serie selbst war ein Publikumserfolg, nicht zuletzt wegen Charlie Sheen, der auch durch die eine oder andere persönlich begründete Eskapade immer wieder dafür sorgte, im Rampenlicht zu bleiben. Charlie durfte hier den Werbejingle-Komponisten gleichen Namens spielen, der mit Frauen leichtes Spiel hat und dementsprechend von einer Affäre zur nächsten tingelt. Als jedoch sein extrem bodenständiger, wenn nicht gar fürchterlich spießiger Bruder Alan mit Sohnemann Jake bei ihm einzieht, ändert sich nicht nur Charlies Leben grundlegend. Entsprechend der gegensätzlichen Charaktere und Lebensweise der unterschiedlichen Brüder kommt es immer wieder zu vielen witzigen Verwicklungen.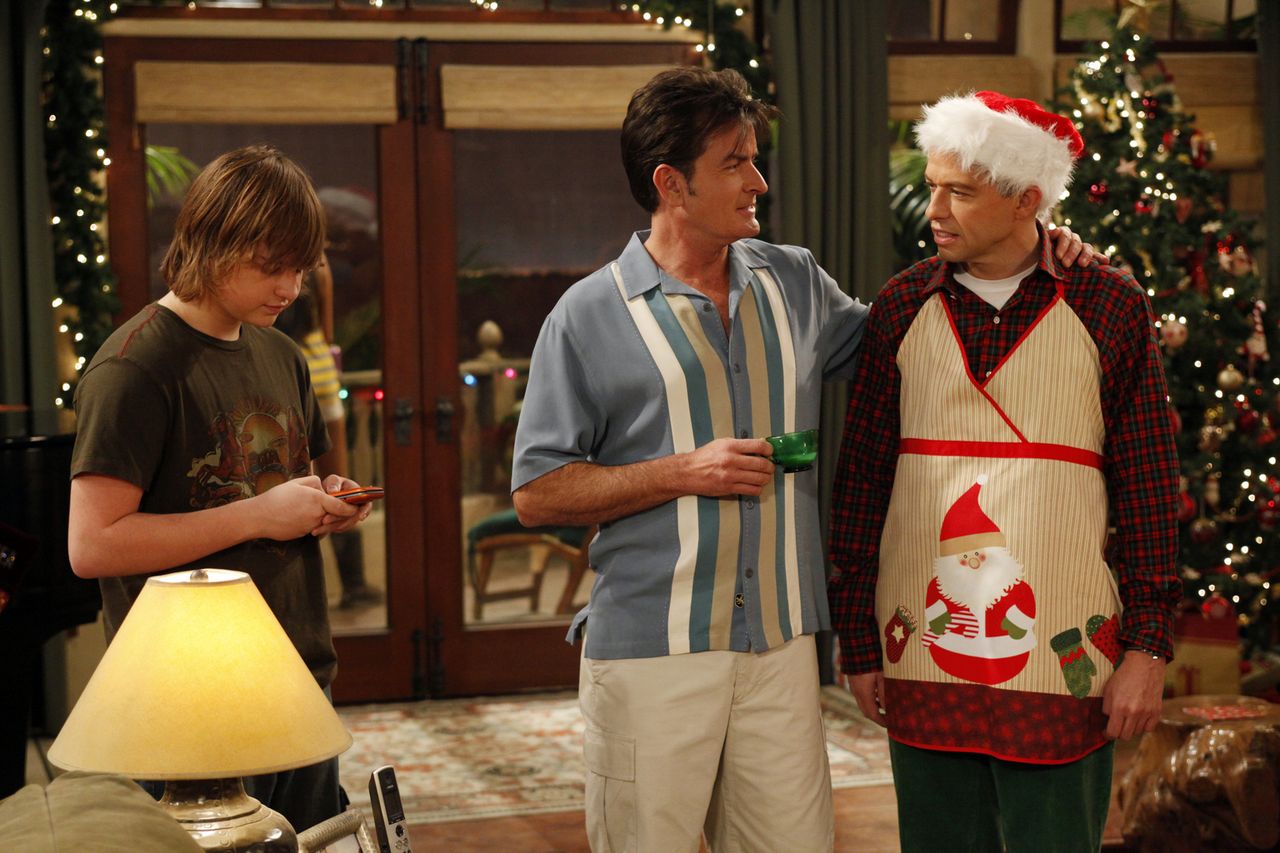 INFO:
Unser "
sAWEntskalender
" hält jeden Tag ein Türchen zu Weihnachtsfolgen von Serien bereit – und
tolle Preise für euch
! In jedem Türchen ist ein Buchstabe versteckt, den es zu finden und mit allen weiteren zu einem Lösungs-Zitat zusammenzusetzen gilt. Viel Spaß beim Lesen und Buchstabensuchen!
Einige Fun Facts zur Serie
Jon Cryer, der Darsteller des Alan, ist der einzige, der in allen 262 Folgen der Serie zu sehen war, zudem spielt er den jüngeren Bruder von Charlie, ist aber in Wirklichkeit fünf Monate älter als dieser. Als Alan darf er mit fünf Ex-Gespielinnen von Charlie ins Bett gehen: Sherri, Norma, Kandi, Melissa und Rose. Sein Handyklingelton war anfangs Ludwig van Beethovens "Für Elise", allgemein ist es ein Running Gag, dass gerade sein Handy in den unpassendsten Situationen klingelt.
Charlie Sheen wurde bereits 2008 zum bestbezahltesten Schauspieler in einer TV-Comedy-Show durch die Gage von 300.000 US-$ je Folge! 2011 waren es sogar 1.800.000$/Folge!
Charlie spielt das Piano auch nicht wirklich, er wurde gedoubled durch Komponist Grant Geissman, Charlie klimpert nur über "tote Tasten".
Charlie Sheens Ersatz als Walden war Ashton Kutcher, ursprünglich war jedoch Hugh Grant für diese Rolle vorgesehen. Dieser wollte aber nicht vertraglich für mehrere Jahre an eine TV-Serie gebunden sein und sagte ab. Für Ashton Kutcher ein Glücksfall, wurde er doch in der Rolle des Walden Schmidt zu einem der bestbezahltesten TV-Stars. Angeblich hatte er früher aufgrund von Geldproblemen sogar als Putzkraft gearbeitet.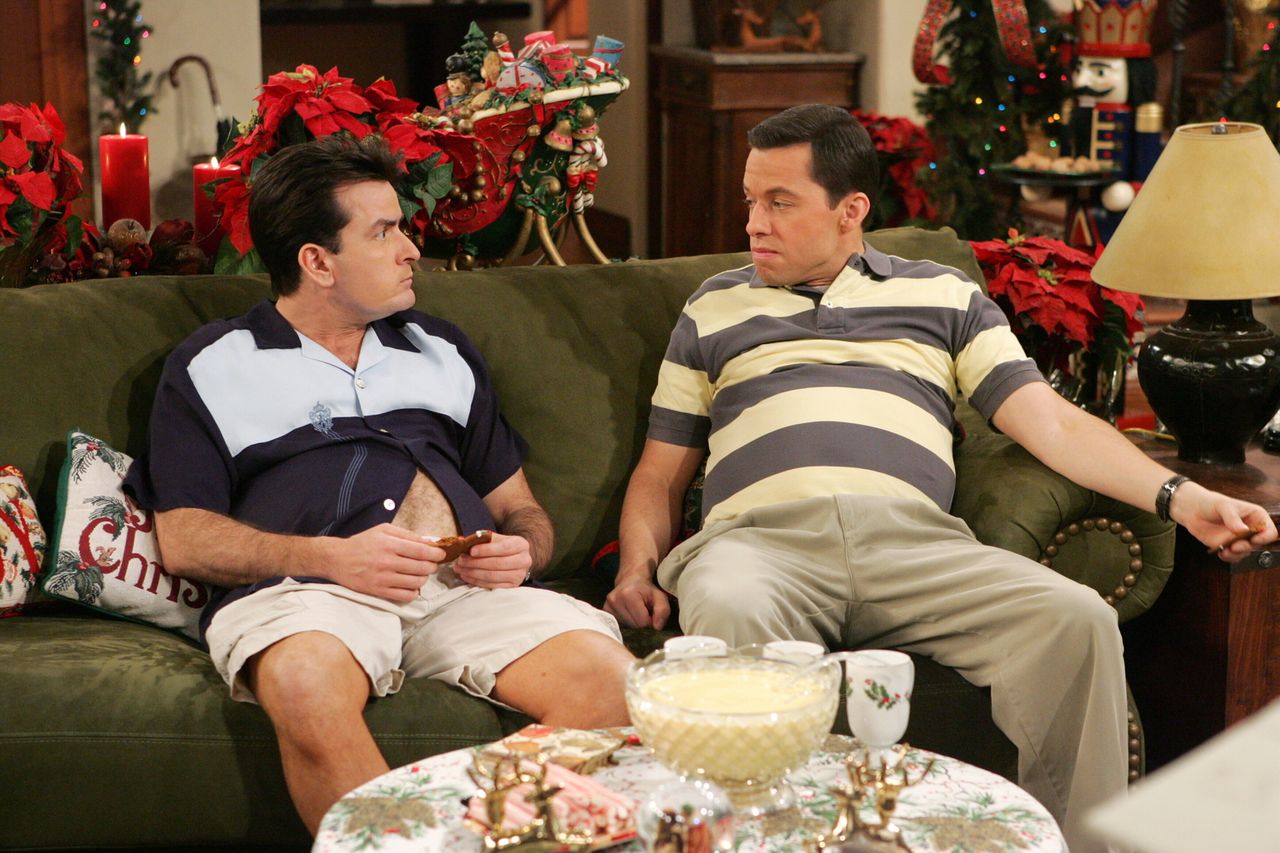 Weihnachtszeit bei "Two and a half men"
Hier seht ihr eine Übersicht der Weihnachtsfolgen von "Two and a half men":
Staffel 3, Folge 11: "Santas Dorf der Verdammten" ('Santa's Village of the Damned')
Staffel 4, Folge 11: "Entweihnacht" ('Walnuts and Demerol')
Staffel 7, Folge 11: "Fest der Liebe" ('Warning, It's dirty')
Staffel 9, Folge 12: "Eine falsche Bewegung, Zimbabwe!" ('One false move, Zimbabwe!')
Staffel 10, Folge 11: "Der Baumverkäufer" ('Give Santa A Tail-Hole')
Staffel 11, Folge 10: "Feuchtfröhliche Weihnacht" ('On Vodka, On Soda, On Blender, On Mixer!')
Staffel 12, Folge 8: "Hier kommt der Weihnachtsmann" ('Family, Bublé, Deep-Fried Turkey')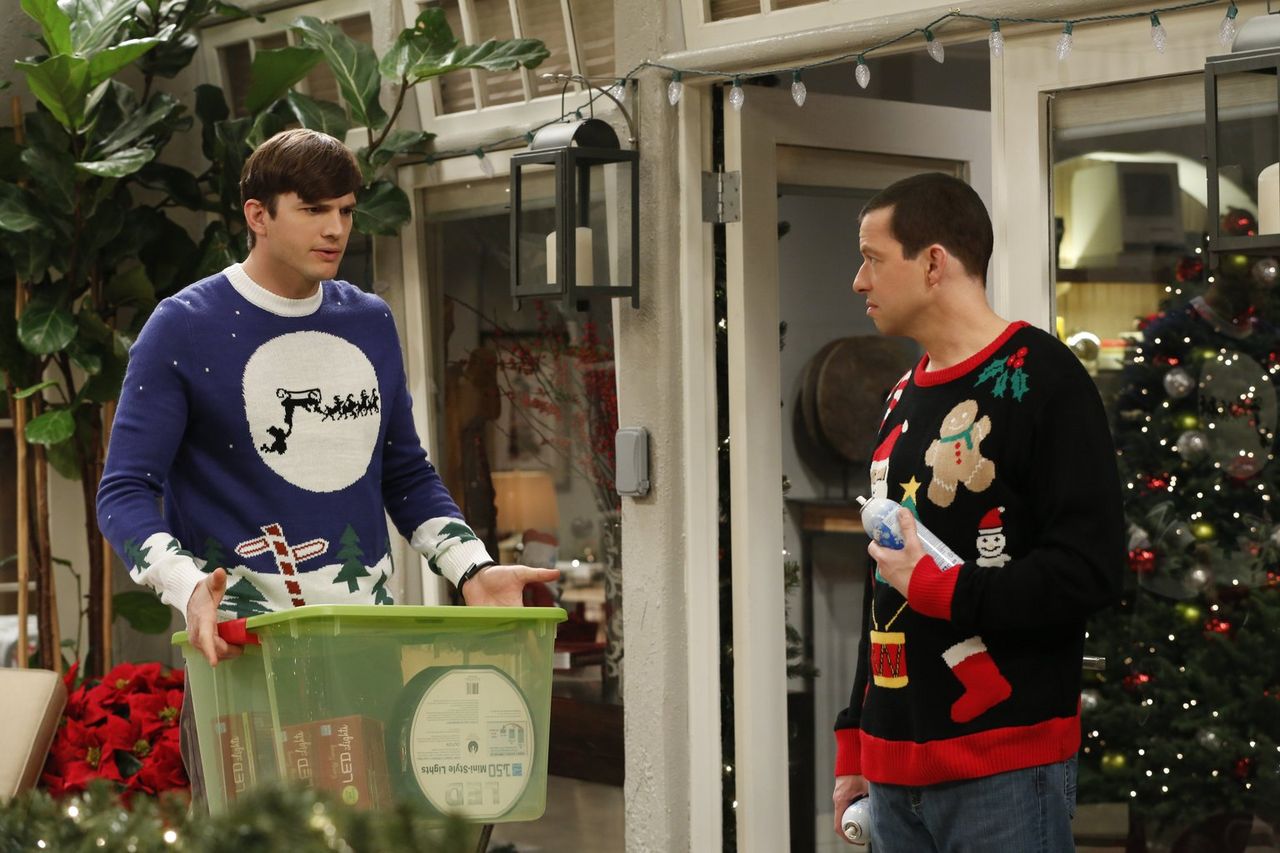 Meine eigene Lieblings-Weihnachtsfolge
"Entweihnacht" (Staffel 4, Folge 11)
Charlie wollte diesen speziellen Weihnachtsabend mit seiner Flamme Gloria verbringen, im Bett natürlich. Dazu wäre eine sturmfreie Bude nötig, doch statt Charlie und Gloria ihre Ruhe zu lassen, füllt sich wie von Geisterhand das Haus mit allerlei ungebetenen Gästen und passender Weihnachtsstimmung. Obwohl unser Charlie davon nicht begeistert ist, wandelt sich dieses Weihnachten dann doch noch zum Familienfest, wie es sich eben so gehört! Selbst die Mütter der beiden dürfen hier noch ein Wörtchen mitreden und Charlie endgültig das von ihm geplante Fest "vermiesen".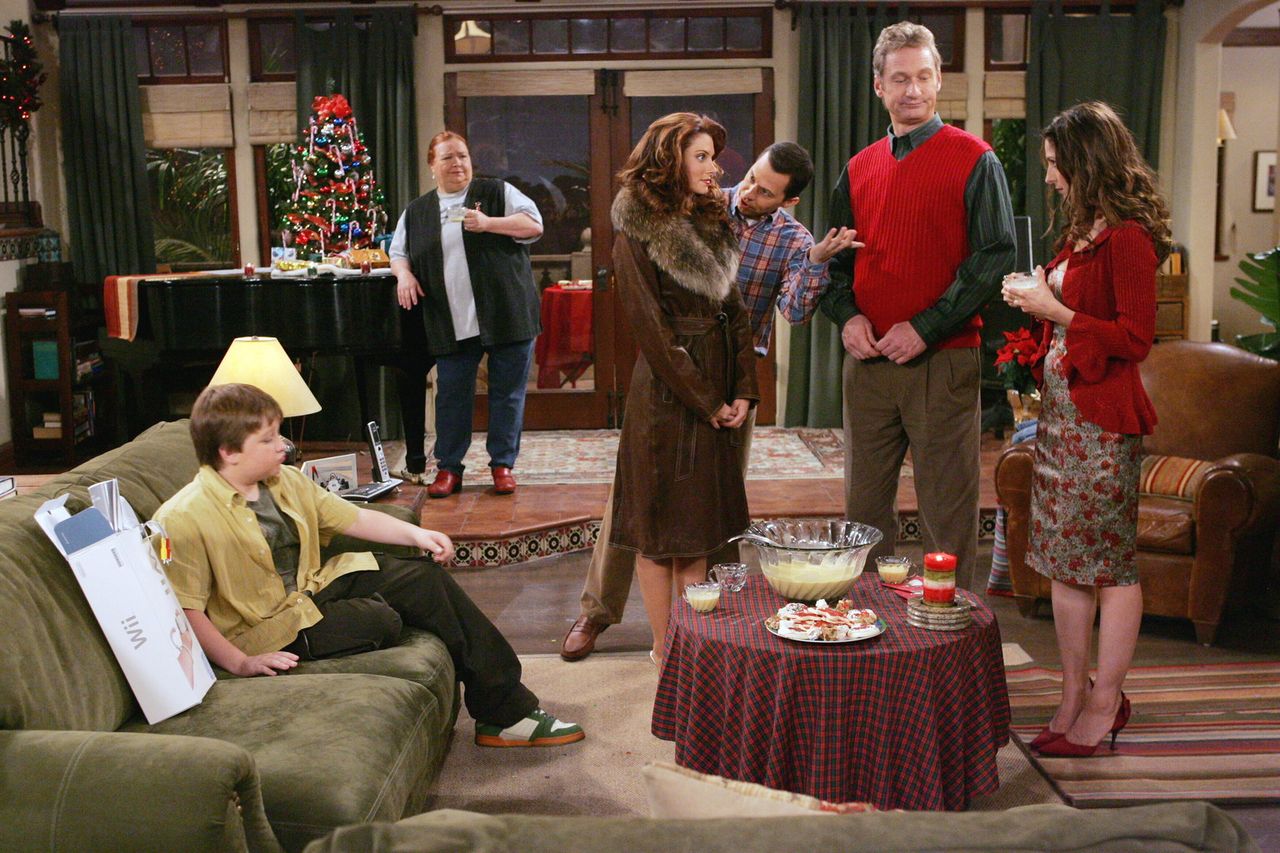 Weihnachtsfaktor
Weihnachten in einer Sitcom? Funktioniert, das hatten wir ja schon bei meinem Beitrag zu "Der Prinz von Bel Air" gesehen. Auch Charlie und seine Jungs raufen sich zum Weihnachtsfest wieder zusammen und verbringen gemütliche Stunden zusammen, die irgendwie auch den Geist der Weihnacht transportieren. Ich vergebe acht weihnachtlich designte Mützen!

Buchstaben gefunden?
Wie im Gewinnspiel-Beitrag zum "sAWEntskalender" erläutert, ist an jedem Tag ein gesuchter Buchstabe im Türchen-Beitrag versteckt. Hast du ihn gefunden? Dann schreib uns die Tages-Lösung über das Kontaktformular hier und sichere dir bei richtiger Einsendung ein Gewinn-Los:
Wie ist welcher Buchstabe versteckt?
Solltest du mithilfe der bisher entdeckten Buchstaben das gesuchte Serienzitat erraten haben, schick deinen Lösungsversuch über das Formular im großen Gewinnspiel-Beitrag (ganz unten). Dich erwarten dort auch alle Infos zu den Preisen und dem Ablauf des Gewinnspieles.

Bilder: CBS, Warner Brothers

-->