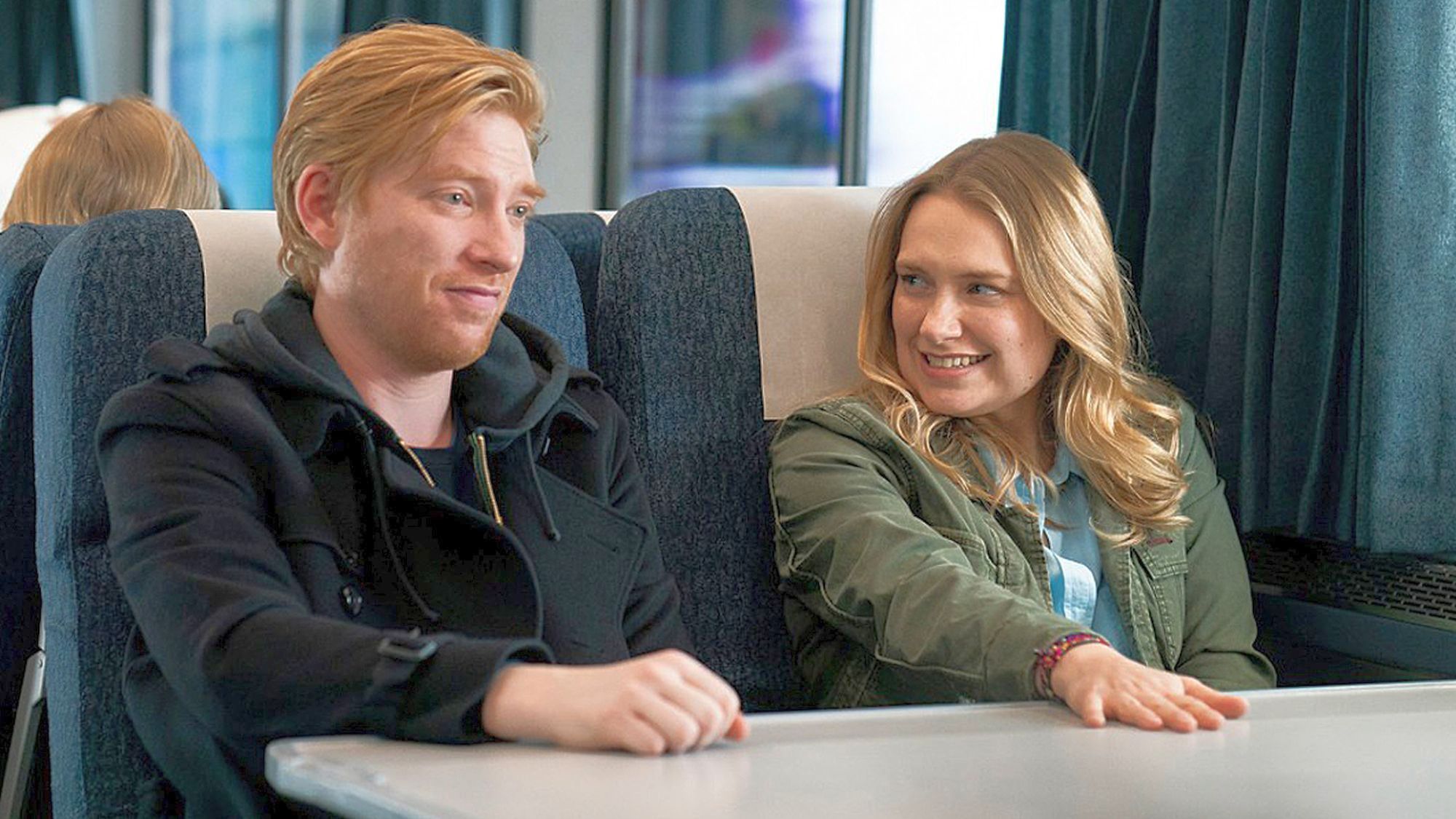 Es gibt etwas Neues von Phoebe Waller-Bridge, die uns "Crashing" und "Fleabag" beschert hat. "RUN" ist aktuell bei Sky verfügbar, eine nur siebenteilige Thriller-Comedy, in der Phoebe Waller-Bridge nur eine Nebenrolle spielt und abseits der Kamera auch "nur" als Executive Producer auftaucht. Dafür wurde "RUN" von "Vicky Jones" erschaffen, langjährige Partnerin von Phoebe Waller-Bridge am Theater. Sie steuerte neben der Idee zwei Folgen bei zu "RUN", einer durchaus unterhaltsamen Serie (sonst würde ich jetzt keinen Serientipp dazu schreiben", die aber bei weitem nicht an den Witz von "Crashing" oder "Fleabag" herankommt. HBO hat die Serie mittlerweile auch schon abgesetzt, das heißt, dass es bei den sieben Folgen bleiben wird. So richtig offen ist das Ende dann auch nicht, als dass es eine zweite Staffel rechtfertigen würde.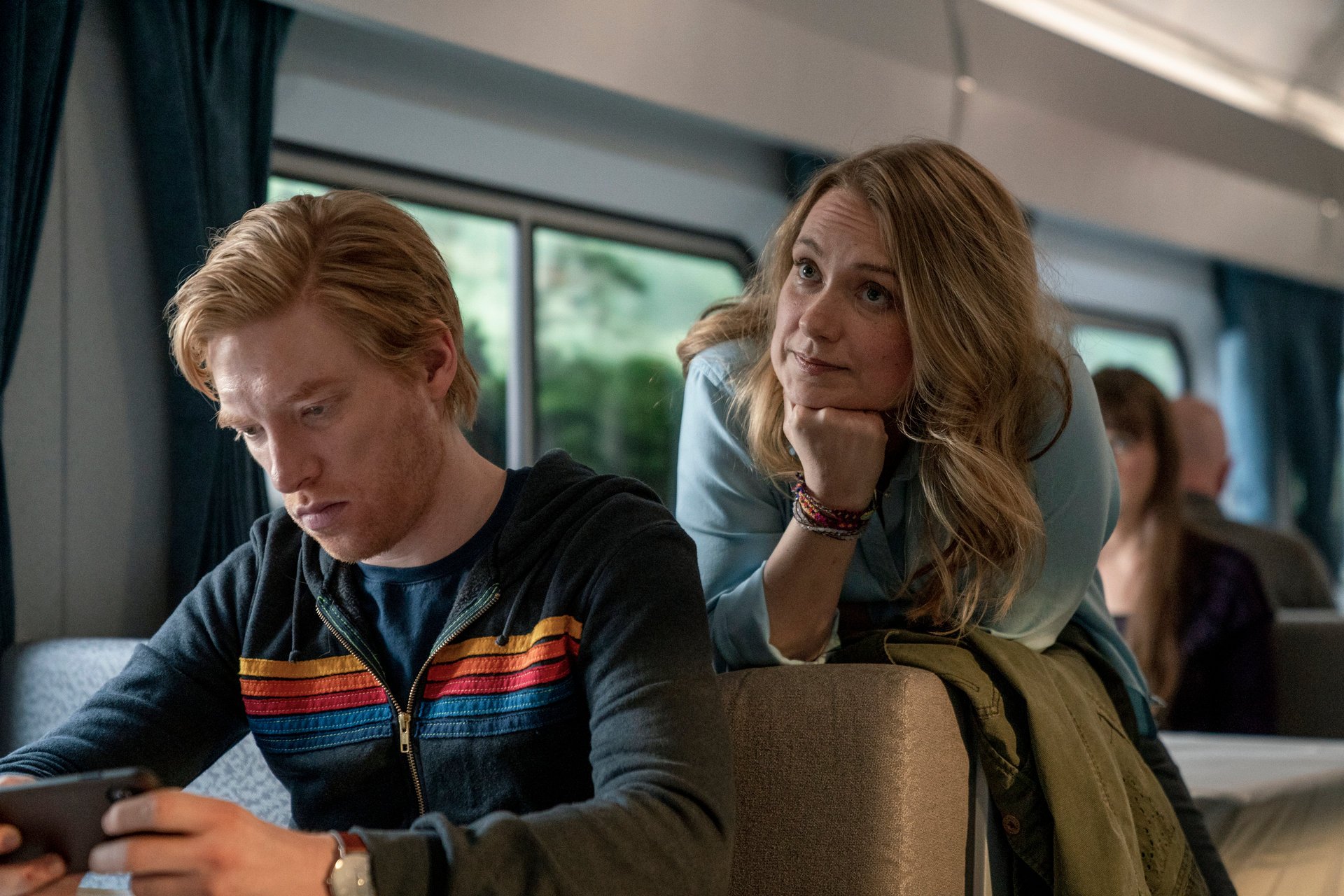 Schauen wir einmal genauer auf "RUN": Im Prinzip dreht sich alles die meiste Zeit nur um zwei Personen: Ruby, gespielt von Merritt Wever ("Nurse Jackie", "Unbelievable", "The Walking Dead") und Billy, gespielt von Domhnall Gleeson ("Star Wars: The Force Awakens", "Star Wars: The Last Jedi", "Star Wars: The Rise of Skywalker"), sind alte College-Freunde, die sich vor 17 Jahren das Versprechen gegeben haben, dass wenn einer von beiden dem anderen eine SMS mit dem Wort "RUN" schickt, und der andere "RUN" zurückschickt, sich beide an der Grand Central Station in New York treffen und mit dem Zug durch Amerika reisen. Mit der SMS startet dann auch die Serie, die sich in der Folge wenig Auszeiten gönnt – kein Wunder bei 7 x 25 Minuten Spielzeit. In dem Fall bekommt Ruby die SMS, und zwar im besten Moment – in einer persönlichen Krise. Sie schreibt zurück und die Fahrt nimmt ihren Lauf.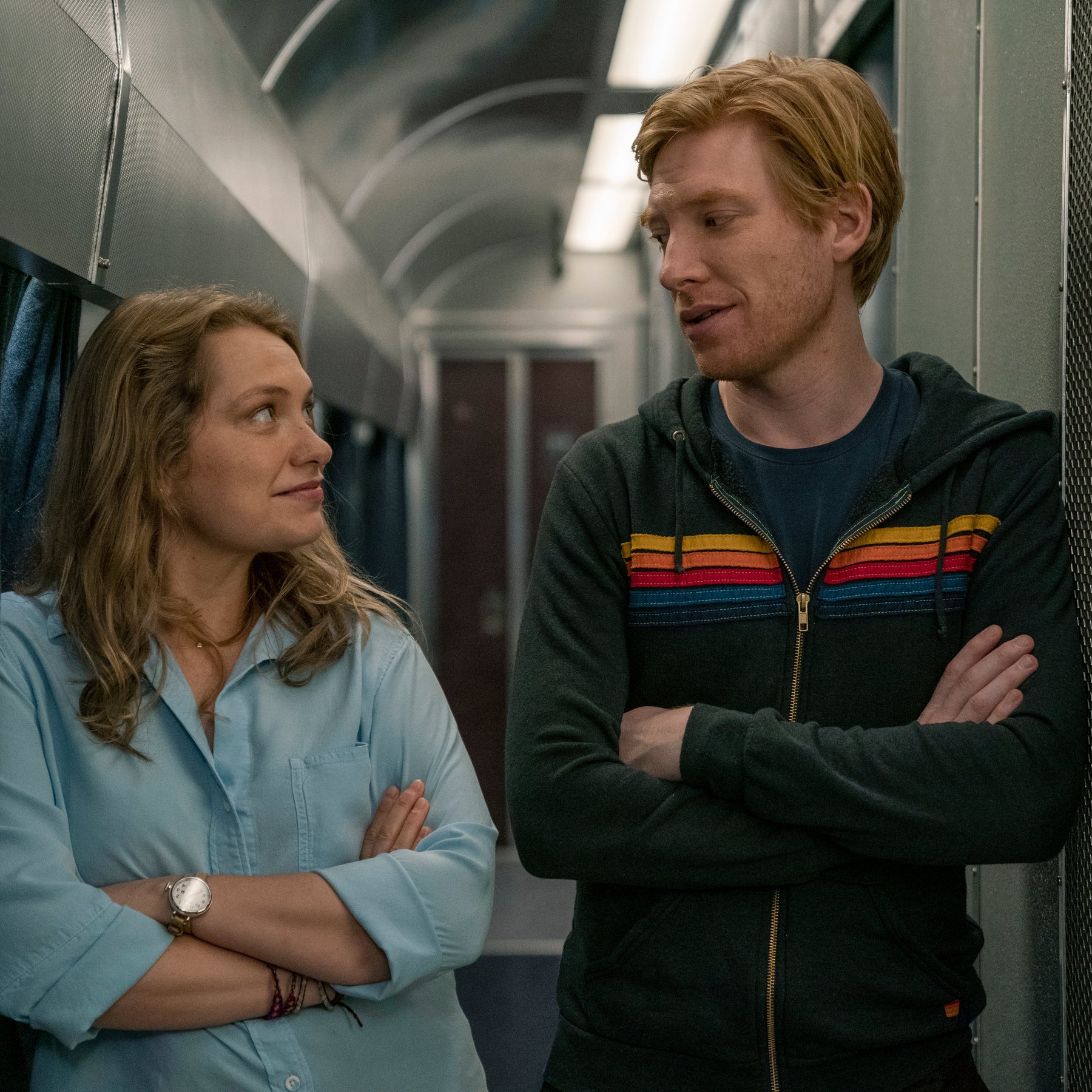 Die ersten Momente, ja im Prinzip die ersten drei Folgen, sind dann auch amüsant gemacht, haben Charme, Witz und an einigen Stellen sogar Tiefe. In den Momenten fühlt man sich so ein bisschen an die Romantik-Klassiker "Before Sunrise", "Before Sunset" und "Before Midnight" mit Julie Delpy und Ethan Hawke erinnert, und derweil man sich so ein bisschen in der Hoffnung versteigt, dass "RUN" doch bitte in eine ähnliche Richtung weitergehen könnte", biegt die Serie dann für meinen Geschmack so ein bisschen falsch ab – und zwar tatsächlich auch dann, wenn Ruby und Billy den Zug verlassen. Ab da wird's mir ein bisschen zu konstruiert (wenn Alice/Fiona beim Shoppen auf Ruby trifft oder wenn Fiona genau weiß, in welchem Hotelzimmer Billy abgestiegen ist) und auch ein bisschen zu platt und albern (die Ereignisse rund um die Farm). In Folge 5 taucht dann auch endlich Phoebe Waller-Bridge auf, doch das rettet auch nicht mehr viel.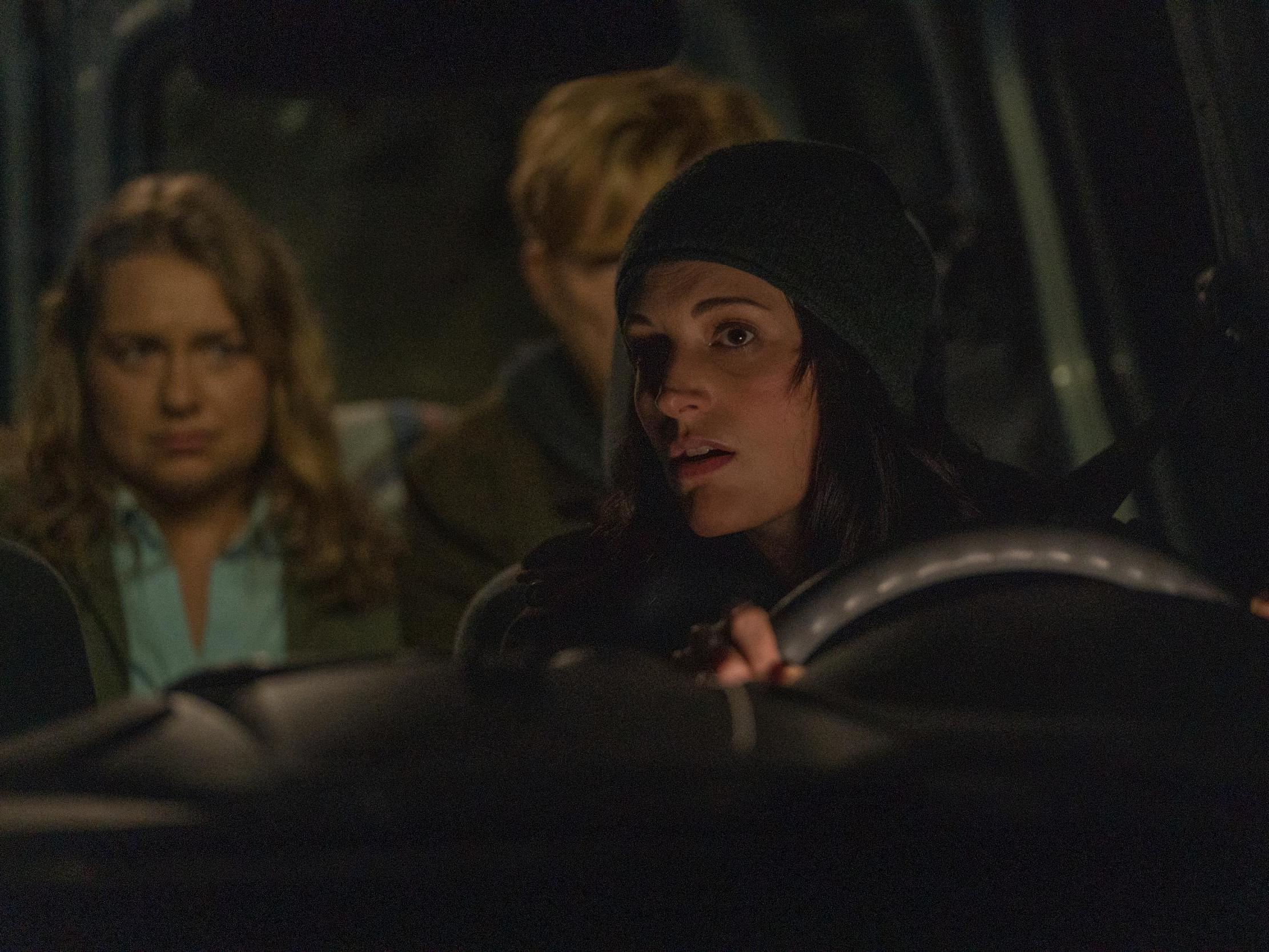 Mir gefällt's erst wieder, als Billy und Ruby dann auch wieder im Zug unterwegs sind – für mich hätten alle sieben Folgen durchgehend im Zug spielen können, da wäre mehr Platz für Kreativität gewesen. Immerhin regt das Ende noch einmal zum Nachdenken an. Man fängt selbst an zu grübeln, wie man sich selbst an Stelle einer der beiden Personen befunden hätte. Man denkt es noch ein bisschen weiter, derweil die Serie längst beendet ist. Für mich ist das immer eine zu würdigende Leistung einer Serie, wenn man sich auch noch im Nachgang mit dem Gesehenen beschäftigt. Aus diesem Grund, und auch mit Blick auf die schon erwähnten Highlight-Momente, aber auch wegen der wirklich tollen Leistung von Marritt Wever und Domhnall Gleeson, kann ich hier ruhigen Gewissens diesen Serientipp aussprechen. Meine Empfehlung, analog zu "RUN": "PLAY".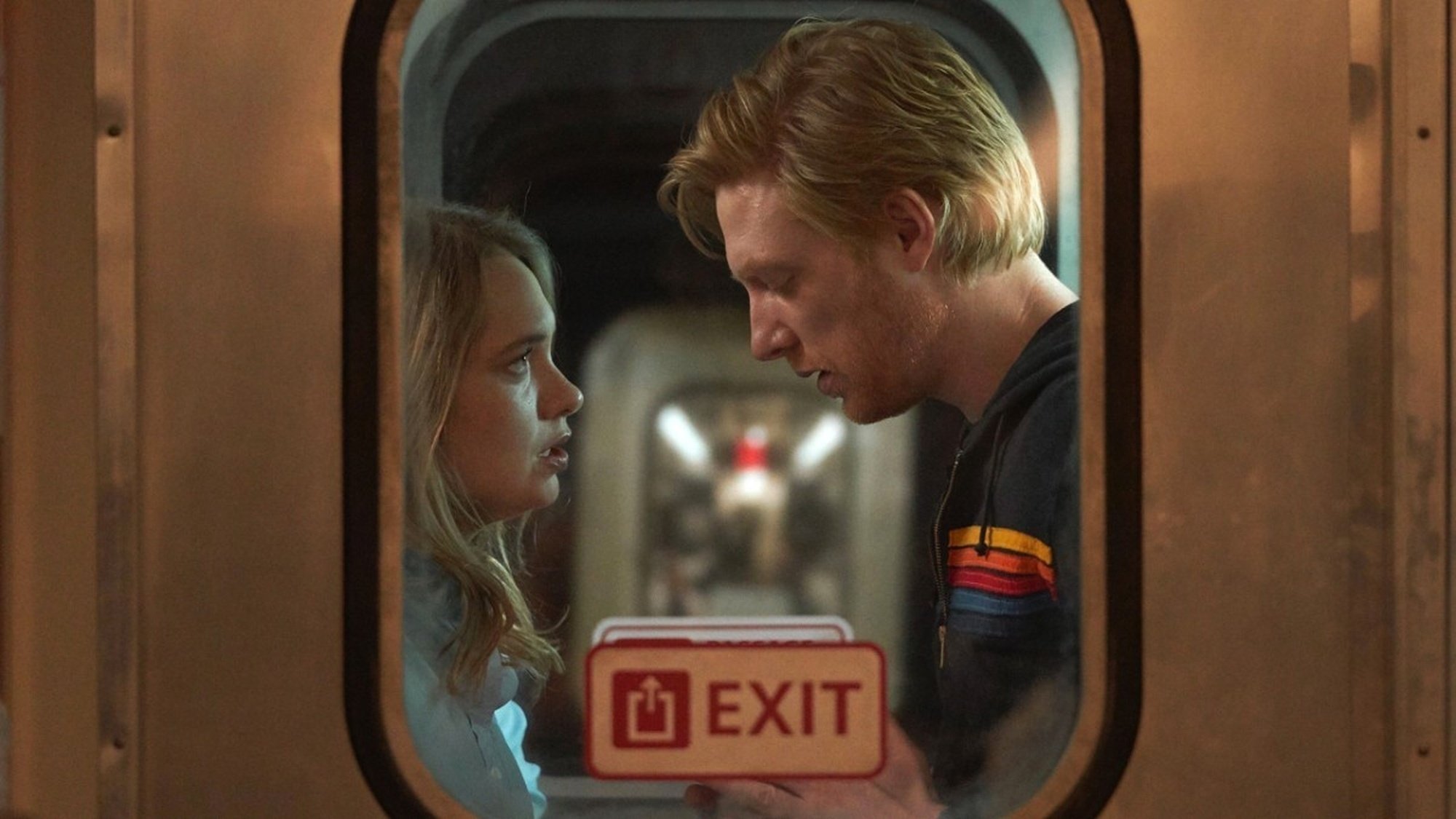 -->