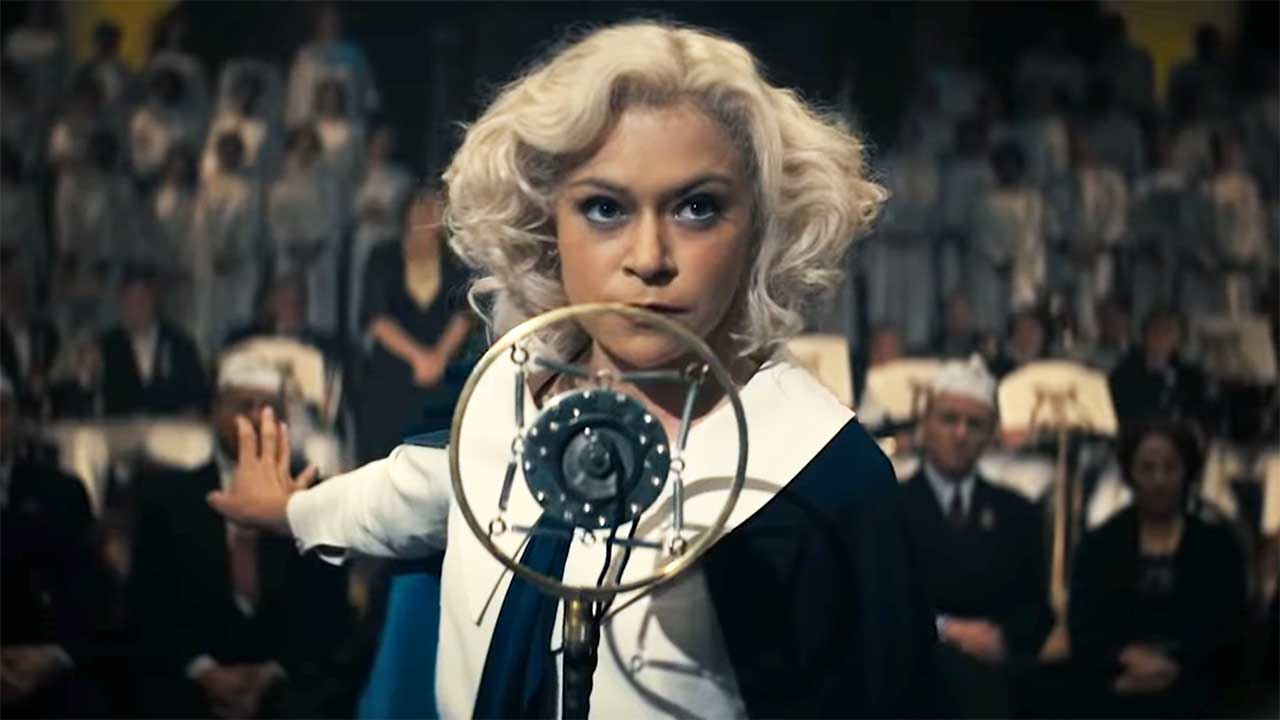 Ein neues HBO Original bahnt sich seinen Weg. Als wäre das nicht schon Qualitäts-versprechend genug, weiß "Perry Mason" auch noch mit einem sehr interessanten Cast aufzutrumpfen. Vielleicht empfinde ich das aber auch nur persönlich so, da ich alleine schon wegen Tatiana Maslany ("Orphan Black") und John Lithgow ("DEXTER") einschalten möchte. Aber auch Hauptdarsteller Matthew Rhys weiß mit seiner Rolle in "The Americans" bereits Serien-Erfahrung vorzuweisen.
"Perry Mason" aber auch selbst. Der fiktive Strafverteidiger stammt aus der Feder des US-Autoren Erle Stanley Gardner und hat neben einer 82 Romane langen Buchreihe auch eine erfolgreiche Fernsehserie hinter sich. Von 1957 bis 1966 lief "Perry Mason" mit insgesamt 271 Episoden im US-Fernsehen (CBS). Jetzt also eine moderne Neuauflage und dazu ein erster Teaser-Trailer, der Lust auf mehr macht!
"You know his name, but not his past. The new original series Perry Mason, starring Emmy winner Matthew Rhys, premieres June 21. Based on characters created by Erle Stanley Gardner, this drama series follows the origins of American Fiction's most legendary criminal defense lawyer, Perry Mason. When the case of the decade breaks down his door, Mason's relentless pursuit of the truth reveals a fractured city and just maybe, a pathway to redemption for himself."
So ein Zeitsprung in die Vergangenheit bietet ja eh immer gehöriges Charme-Potenzial. Das Los Angeles der 30er Jahre dürfte ordentlich Film-Noir-Feeling und Rauheit einbringen können. Ab 21. Juni können wir uns dann davon überzeugen, ob die Serie den Qualitäts-Indikatoren standhalten kann. Dann feiert "Perry Mason" auf HBO Premiere. Noch ist unbekannt, wann die Serie in Deutschland anlaufen wird, ich tippe aber mal auf relativ zeitnah danach auf Sky Atlantic HD.
via: uncrate