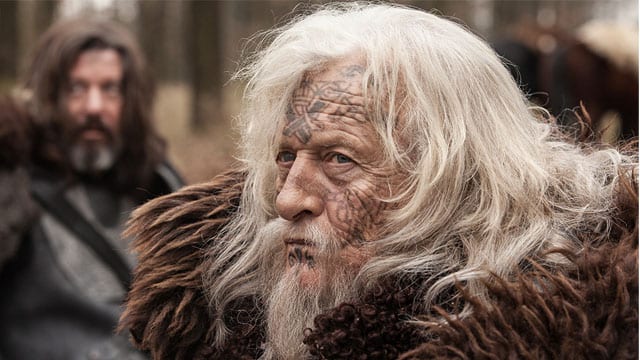 Neues Trailerfutter für Menschen wie mich, die sich schon sehr auf "The Last Kingdom" freuen. Dieses Mal ist der Trailer sogar 60 Sekunden lang und zeigt ein paar Szenen vor einer bevorstehenden Schlacht zwischen dem Heer von Alfred the Great und den Dänen. Und Uhtred ist mitten drin. Man sieht ein paar Szenen, von hüben wie drüben. Auch Matthew Macfadyen (Ripper Street) stürzt sich das erste Mal ins Getümmel.
Was mir hier bei diesem Trailer besonders auffällt und auch schon vorher aufgefallen ist, mir ist das jetzt schon zu "sauber" und "geleckt". Aber vielleicht waren alle Krieger vor der Schlacht noch einmal heiß duschen. Wer weiß. Obwohl: Die hatten da doch ziemlich beschränkte Mittel, Alter …
Wenn die Story und die Performance ansonsten aber okay ist, können die Herren auch ruhig weniger nach Mittelalter aussehen. Aber schöner wäre dreckig. Wobei der Trailer dennoch wie Honig in meiner Milch ist. Mir schmeckt er.
We are here with god and this is our land. Our England. And we must kill every bastard who try to take it! (The Last Kingdom)
Den Trailer gibts bisher leider nur geogeblockt oder eben in dieser Version mit spanischen Untertiteln. So lernt man gleich noch eine andere Sprache. Here we go oder aqui vamos nós!
Promo Legendado PTBR - The Last Kingdom
Foto: BBC America