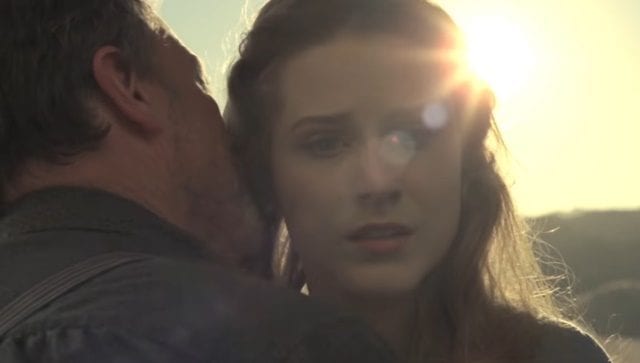 Ich liebe es ja, wenn Leute sich die Mühe machen und Serien und Filme auseinander nehmen, aus unterschiedlichen Blickwinkeln betrachten, auf eigene Art und Weise aufbereiten und dadurch ein eigenes Werk schaffen. So geht auch das Team von Wisecrack immer wieder vor. Das Kollektiv aus Comedians, Akademikern, Filmemachern und Künstlern, die – wie sie selbst schreiben – der Welt um uns herum einfach total neugierig gegenübertreten, hat sich für ihr "Wisecrack Edition" Format nun Westworld vorgenommen und versucht, die tiefere Bedeutung der Serie zu beleuchten. Dabei beantworten sie nicht die Fragen, die in Westworld so zahlreich aufgeworfen werden. Sie widmen sich eher den unterschiedlichen Ansätzen der Serie und stellen unter anderem die biblischen Verbindungen heraus, die sie vorzuweisen hat. So erklären sie beispielsweise das Konzept von Prädestination und freiem Willen und die Auswirkungen, die beide mit sich bringen.
"Welcome to this special Wisecrack Edition on the Philosophy of Westworld, exploring how the show draws on one of humanity's oldest stories to explore how free will shapes our understanding of good and evil. Through the lens of the show's incredible cast of characters (Ford, William, The Man in Black, Arnold, Dolores, Bernard, and Maeve), we dive into themes of predestination, ethics, consciousness, and more, reflecting on how Westworld makes us think about the choices we make and how we live our own lives."
Die ein oder andere, etwas alberne Veranschaulichung ist zwar dabei, aber alles in allem ist es ein sehr cooles Video geworden, in dem sogar Trump nebenbei noch sein Fett weg bekommt. Schön, mal wieder ein bisschen in Westworld-Stimmung zu kommen. Auch, wenn das die lange Wartezeit bis zur nächsten Staffel jetzt noch schlimmer macht.
Achtung, zahlreiche "major spoilers ahead"!
Bild: HBO