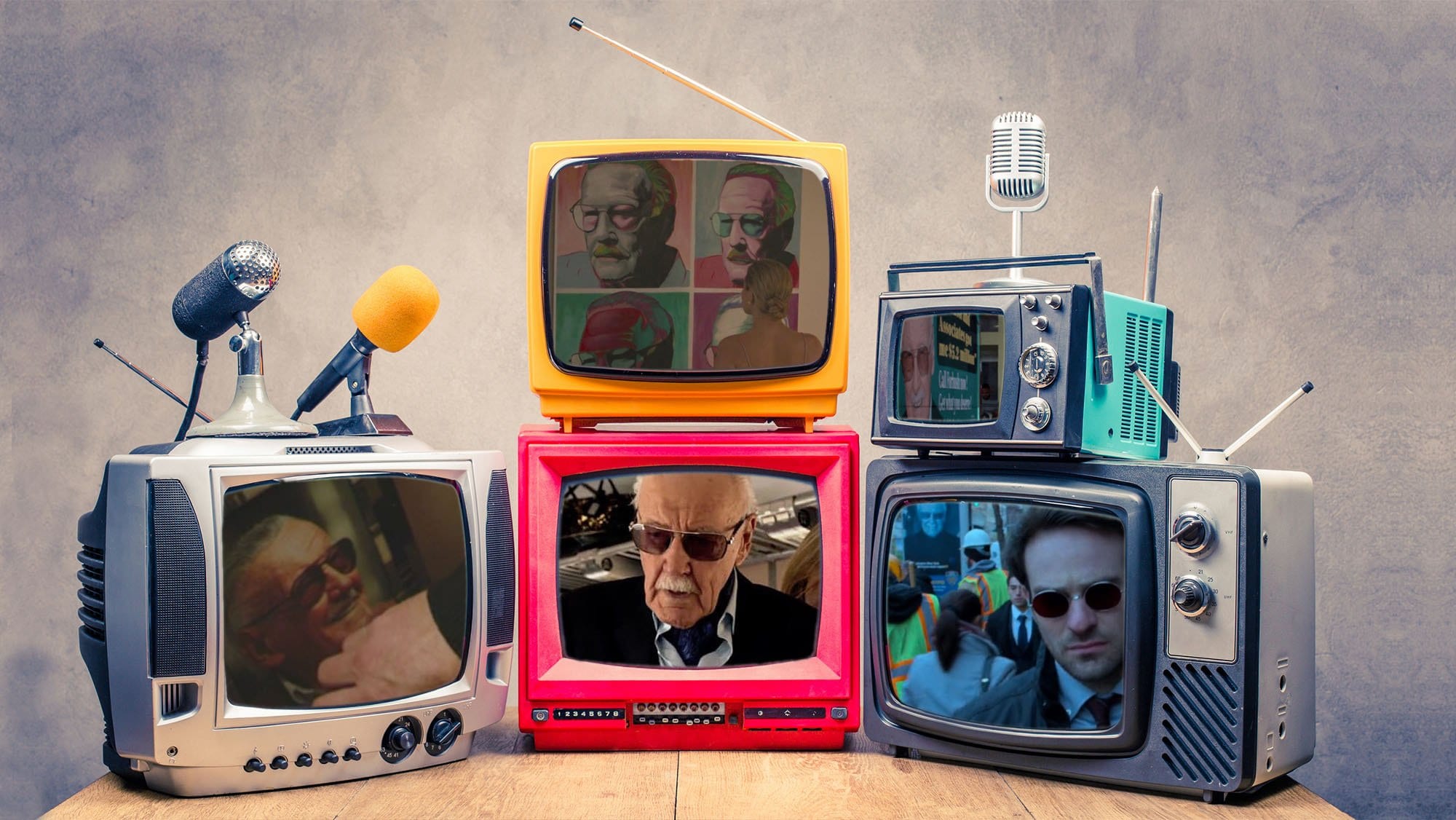 Es gibt praktisch keinen Film und keine Serie aus dem Marvel Cinematic Universe (MCU), in dem nicht Stan Lee zu sehen ist. Der Schöpfer so vieler toller Superhelden liebte es, in den Filmen und Serien aufzutreten und so gemeinsam mit den von ihm geschaffenen Helden auf der Leinwand oder der Mattscheibe zu sehen zu sein. Zu seinem Tode in dieser Woche haben wir uns noch einmal seine Cameos speziell in den Marvel-Serien angesehen und uns die AWESOME 5 dieser Auftritte herausgesucht.
Stan Lee in Marvel's Agents of S.H.I.E.L.D.
Da wäre zunächst einmal die Mutter aller Marvel-Serien, "Agents of S.H.I.E.L.D." Sie bildet quasi das Rückgrat des MCU, und in Folge 13 der ersten Staffel taucht eben auch Stan Lee auf. Er verfolgt ein Streitgespräch zwischen Agent Simmons und Director Coulson – und pflichtet schließlich Simmons bei.
Stan Lee in Marvel's Runaways
In einer der jüngsten Marvel-Serien, Marvel's Runaways", taucht Stan Lee als Fahrer einer Strech-Limousine auf und fährt unsere jungen Helden zu einer Gala.
Stan Lee in Marvel's Cloak & Dagger
In der jüngsten Marvel-Serie ist Stan Lee nicht in lebendiger Form zu sehen, sondern als Kunstwerk an der Wand – zu begutachten in Folge 9.
Stan Lee in Marvel's Agent Carter
In der ältesten Marvel-Serie des MCU spricht Stan Lee in Staffel 1 mit dem Vater von Tony Stark, Howard Stark.
Stan Lee in Marvel's Jessica Jones
Ja, auch in den Netflix-Serien taucht Stan Lee regelmäßig auf – wenn auch nicht leibhaftig. Aber: Er ist immer wieder mal zu sehen – auf Plakaten, Werbeanzeigen, Fahrzeugbeschriftungen und vielem mehr.
Es gibt also in praktisch jeder Serie einen Stan Lee zu entdecken. Und durch den Trick mit den Abbildungen kann er natürlich auch nach seinem Tode noch in jeder Serie weiterleben – wobei es heißt, dass er zumindest für die nächsten Filme wie Avengers 4 bereits seine Cameos abgedreht hatte. Wer sich einen Überblick über alle TV-Auftritte verschaffen möchte, kann hier reinschauen:
Und hier finden sich wirklich alle Cameos bis heute – Serie wie Film.