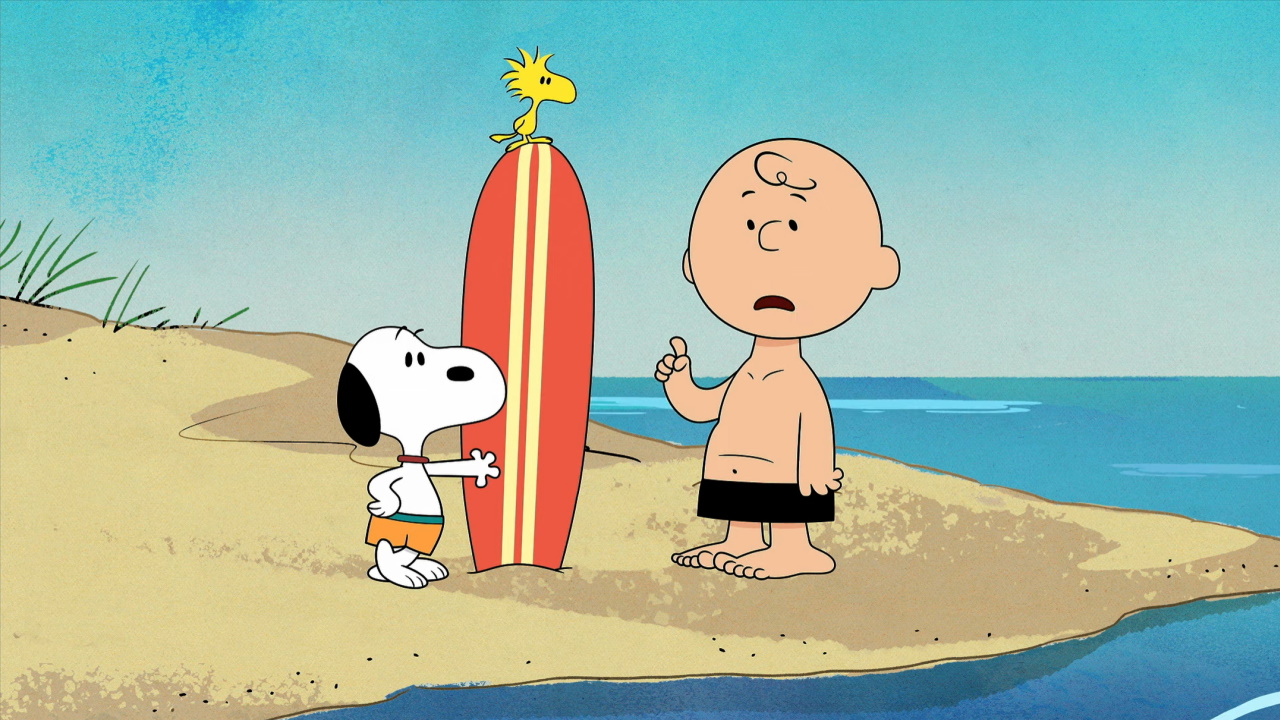 Seit Februar diesen Jahres sind auf Apple TV+ die neuen Abenteuer der "Peanuts" zu sehen. Um genauer zu sein, die des tollkühnen Hundes Snoopy und seines gefiederten Freundes Woodstock. Um die Werbetrommel für "The Snoopy Show" und die vor Kurzem neu hinzugekommenen 7 Folgen zu rühren, hat jetzt der Streamingdienst einen Ausschnitt aus der Folge namens "Big Time Beagle" bereitgestellt. Darin geht es für Charlie Brown und seine Freunde an den Strand. Dabei wagt Snoopy mit seinem Surfbrett den Ritt einer ganz großen Welle.
"Snoopy, if you're going surfing, I don't want you going out too far. And no riding the big waves, only the small ones." – Charlie Brown
"The Snoopy Show" ist auf Apple TV+ abrufbar.
Bilder: Apple Tv