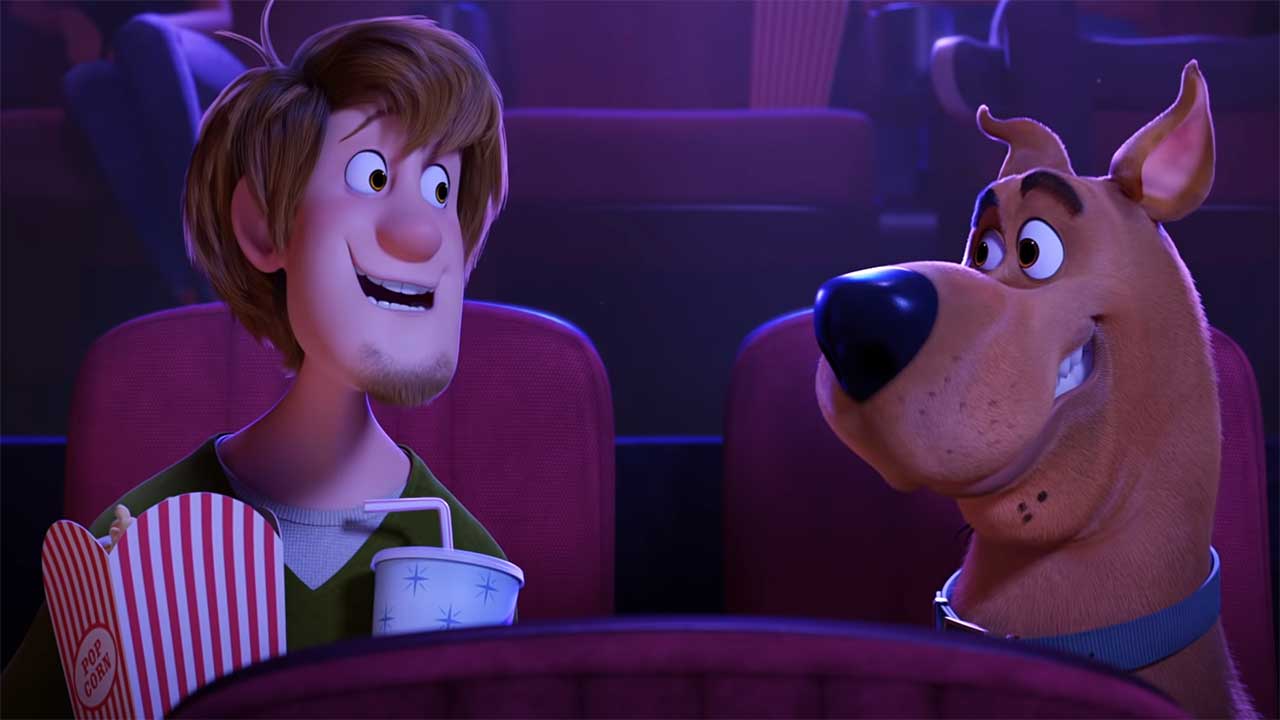 Ach, schau an, "Scooby-Doo, wo bist du?" wird zum Kinofilm. Ich habe die animierte TV-Serie damals immer mal ganz gerne gesehen, aber habe jetzt auch nicht jede Folge verschlungen, dennoch sind Scooby, Shaggy, Velma und Co. natürlich absoluter Kult. Entsprechend dürfte der CGI-animierte Kinofilm, der erstmals eine Spielfilm-Länge der Story ausmacht, sein Publikum finden, da bin ich mir sicher, holt es doch gleichermaßen "altgewordene" Fans seit der Erstveröffentlichung 1969 und junge, neue Leute ab, da kindlich animiert und sicherlich ein Film "für die Massen". Und sowas wie "Dogpocalypse" klingt ja schon einmal nicht soo verkehrt.
Jetzt wurde ein erster Trailer zum Film veröffentlicht, der im englischen Original kurz auf "SCOOB!" und bei uns hier in Deutschland auf "SCOOBY!" hören wird. Es sind die kleinen Dinge… Stimmlich mit dabei sein werden unter anderem Zac Efron als Fred, Will Forte als Shaggy, Gina Rodriguez als Velma, Jason Isaacs, Ken Jeong, Tracy Morgan sowie Mark Wahlberg.
"The first full-length animated Scooby-Doo adventure for the big screen is the never-before told stories of Scooby-Doo's origins and the greatest mystery in the career of Mystery Inc. 'SCOOB!' reveals how lifelong friends Scooby and Shaggy first met and how they joined with young detectives Fred, Velma and Daphne to form the famous Mystery Inc. Now, with hundreds of cases solved and adventures shared, Scooby and the gang face their biggest, most challenging mystery ever: a plot to unleash the ghost dog Cerberus upon the world. As they race to stop this global 'dogpocalypse,' the gang discovers that Scooby has a secret legacy and an epic destiny greater than anyone imagined."
Mehr zum Film findet ihr unter Scoob.Movie im Netz. Erfreulich: Der Film läuft nicht nur quasi zeitgleich, sondern gar einen Tag früher bei uns an! "SCOOB!" wird in den USA am 15. Mai 2020 erscheinen, hier bei uns wird "SCOOBY!" ab 14. Mai 2020 im Kino zu sehen sein.