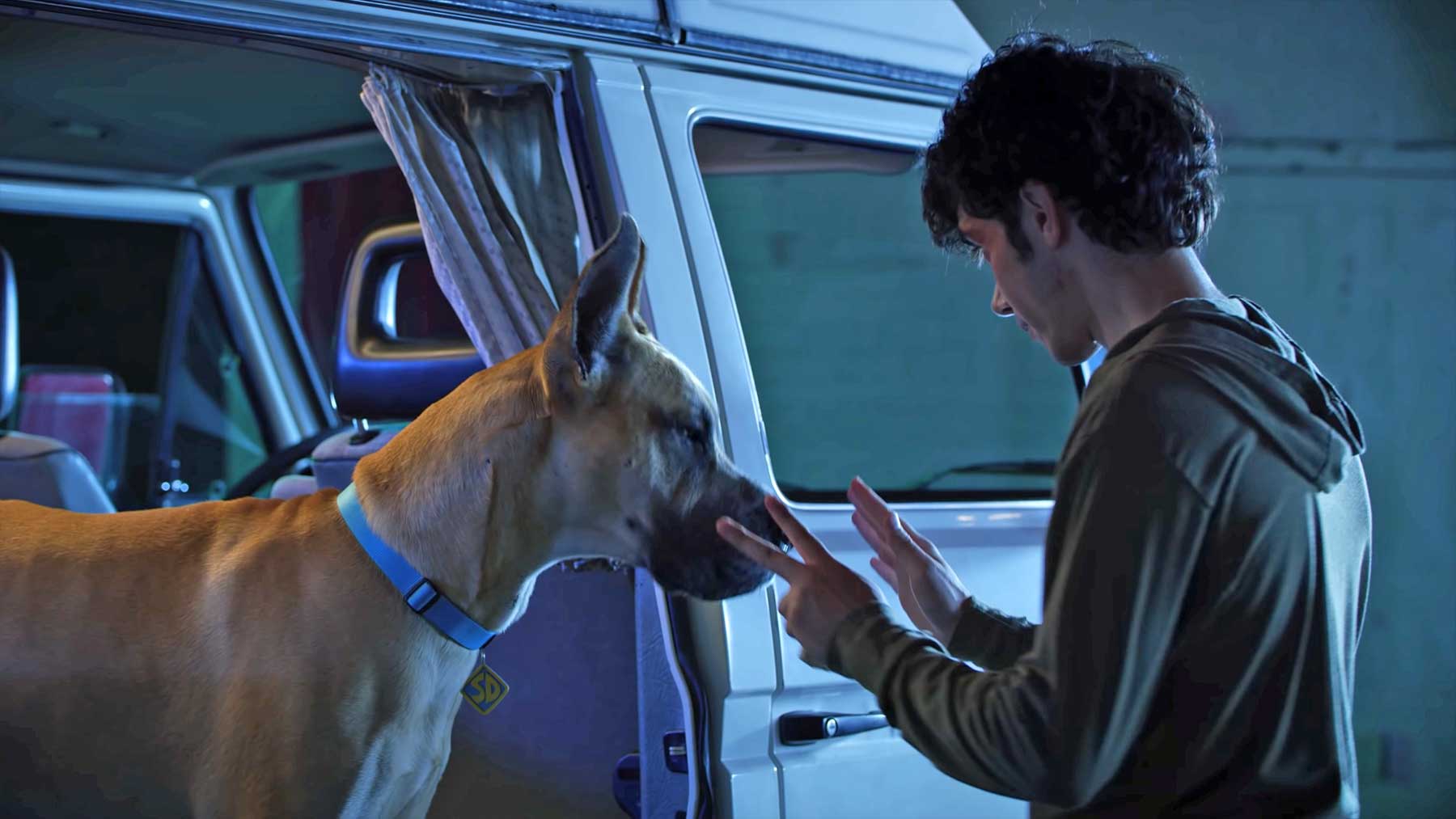 Ja, es gab bereits Realfilm-Versuche, was die Wiederbelebung der guten alten Cartoonserie "Scooby-Doo, wo bist du?" anbelangt, aber sind wir mal ehrlich, das war eher klamaukiges Popcorn-Kino denn ernstgemeinte Kost. Nun gut, das Original ist ja auch eher was für Kinder aber als Erwachsene wünschen wir uns doch alle schon seit einer ganzen Weile so eine düstere Drama-Adaption des Stoffes, oder?! Jessica Chancellor und Dade Elza haben genau das getan!
Die "Scooby-Doo"-Fans haben in Eigenregie (okay, Regie hat strenggenommen Dante Yore übernommen…) eine Fan-Adaption auf die Beine gestellt. "Mystery Incorporated" heißt die Real-Life-Drama-Fassung und ihr könnt die erste Folge ganz einfach hier im Beitrag über das eingebettete YouTube-Video anschauen. "Welcome To Coolsville" heißt die Episode, die per Crowdfunding finanziert worden ist. Viel Spaß mit Daphne, Fred, Velma, Shaggy und natürlich Scooby-Doo!
"The journey begins as Fred Jones sets out to investigate the creature who murdered his parents. His search leads him into resident skeptic Velma Dinkley and the two must form a quick bond to fight back against the evil they have accidentally unleashed. ‼️FLASHING LIGHTS WARNING‼️"
Die zweite Episode von "Mystery Incorporated" wird aktuell auf Indiegogo finanziert, wobei 56 Tage vor Ablauf der Projektzeit bereits die erforderliche Produktionssumme erreicht werden konnte.
"Mystery Incorporated is a fresh new series designed to tell the story of the characters from Hanna-Barbera's 'Scooby-Doo, Where Are You?' with a modern filter for a new generation. Set in the small town of Coolsville, OH and inspired heavily by shows like 'Supernatural', 'Riverdale', and the original 'Scooby-Doo' cartoons. We enter a world where monsters are real, demons guard every crossroad, and spirits lurk in the dark."
via: digg

-->