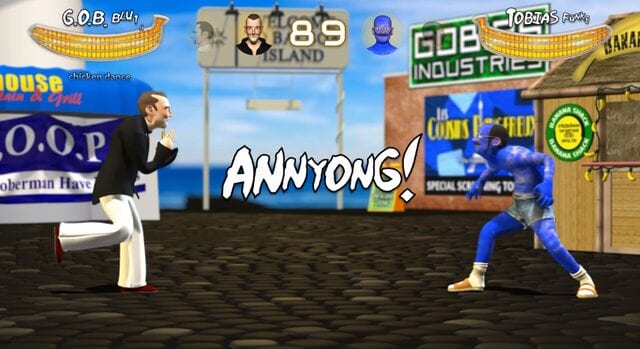 Brian Anderson kennt ihr von hier bereits durch seine fantastische Idee eines Breaking Bad-Spiels im Legouniversum. Nun schlägt er mit einer neuen Idee wieder zu: einer Spiel-Idee für Arrested Development.
Ich bezweifle zwar, dass es genauso geil werden könnte, wie die Breaking Bad-Idee, aber zumindest der Vollständigkeit halber solltet ihr auch dieses Video zumindest ein Mal gesehen haben:


Bluthfighter - The Arrested Development Fighting Game
A fighting game starring the cast of Arrested Development? Who came up with that stupid idea? Me! I mean, who wouldn't want a fighting game where you and your friends can duke it out as Steve Holt & Mrs. Featherbottom?
via: theawesomer