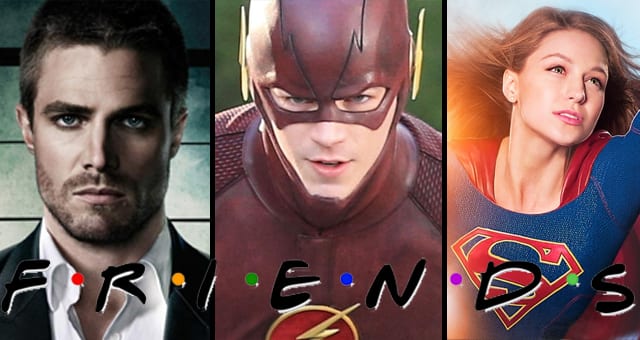 Es dürfte wohl kaum ein Intro einer Fernsehserie geben, welches so oft von Fans anderweitig verwendet und mit anderen Fernsehserien gemixed wurde, wie das von "Friends". Wer bei uns die Suche bemühen würde, stieße auf eine Menge Beiträge zu diesem Thema. Ab sofort wird man bei uns auch ein weiteres Stück Introgeschichte vorfinden.
Welcome to the "Friends Intro Show", werter Oliver, Barry und werte Kara. Welcome to "Superfriends"!
Ach, wir lieben das Intro und seine Variationen einfach. Und die Musik ist nun mal so eingängig, dass sich das dermaßen ins eigene Unterbewusstsein gegraben hat, dass wir davon gar nicht genug davon bekommen können. Für mich ist auch die Musik der Rembrandts der eigentliche Grund und das Geheimnis dafür, dass wir dieses Intro immer und immer wieder in mannigfaltigen Variationen genießen und bestimmt zukünftiges auch noch einiges in dieser Thematik erwarten können.
Wie erklärt Ihr euch dieses Phänomen?
via: radiotimes