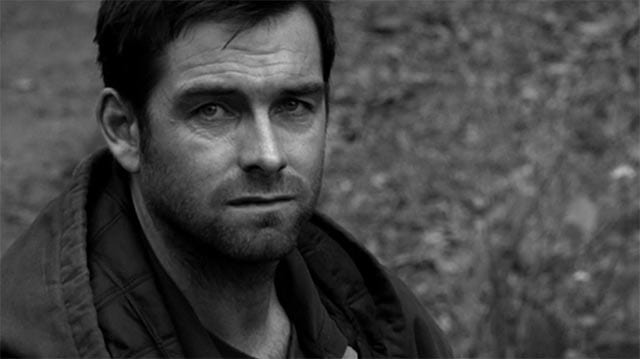 Willkommen beim fröhlichen Herumspringen in Zeit und Ort! Wir nähern uns mit Mini-Schritten einzelner Auflösungen. Drei Monate vorher – ein verblutender Schrei nach Hilfe, der eigentlich wem anders bestimmt war. Heute: Vergewaltigungs-Pornos und der Einsatz einer Kamera als Wurfgeschoss – auch nicht schlecht. Und nebenbei gibt es die Erkenntnis, dass die neue in der Polizei durchaus was drauf hat (aber ja ein Spitzel sein soll…?!).
"Don't." (Burton)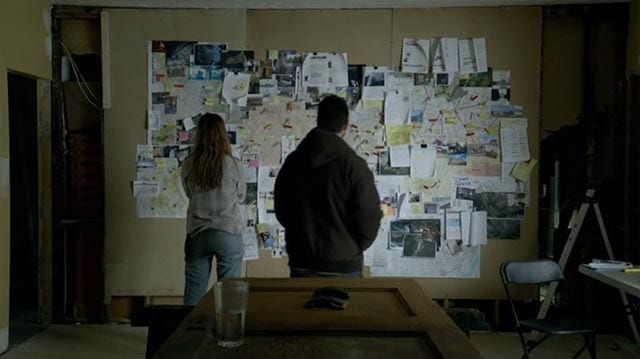 Wie dumm Rebecca versucht, sich alleine Freunde zu machen ist… dumm. Selbstbewusstsein gepaart mit Schönheit eben.
"I'm gonna do you a favor. I'm gonna remove the burden of beauty." (Meth Hillbilly)
Okay, die Hund- und Handszenen waren hart. Für mich schon fast zu splatterig drüber für das Format, aber das hatte ja bereits letzte Staffel eine überdrastische Entwicklung genommen. Wirkt für mich bisher wie unstimmig eingeworfene Action-Szenen, damit eben diese auch da sind. Und mit welchem Timing (Robin) Hood da rein senst ist auch etwas utopisch, aber lassen wir das.
"He's gonna run as soon as he sees someone in uniform." – "Then we know who to grab." (Hood & Brock)
Und der Bassist rennt auch noch tatsächlich sofort los! Und auch noch in Hoods Karre. Klar doch. Das wirkt in etwa so inszeniert wie ein Neo-Nazi, der darüber spricht, wie verrückt diese Welt doch geworden sein soll. Ups…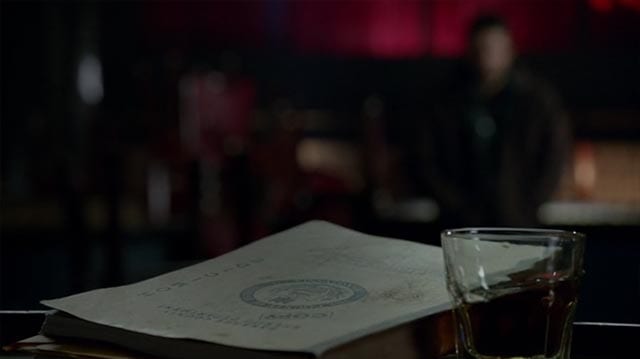 Aber es gab auch gute Dinge zu sehen. Die blutige Gitarrenseite aus dem Intro hat seine Verwendung gefunden, der Vorteil an eigens renovierten Häusern und deren vieler geheimer Stauraum wurde aufgezeigt und ich besitze ein neues Lifegoal: goldene Anschnall-Gurtschnallen. WHAT?!!
Ach ja, und Job!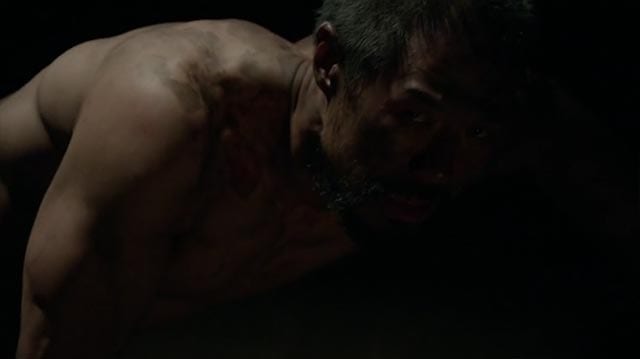 So ganz will ich noch nicht in die Staffel rein kommen. Mir fehlt etwas der Bezug, das große Ganze. Die ersten drei Staffeln hatte alle immer ein großes Problem oder viele kleine Parteien und Bewegungen, die sich zuspitzen. Jetzt ist alles auf Null oder weiter gestellt, eine neue Dynamik muss erst aufgebaut werden, was auch aufgrund der verschachtelten Erzählweise durchaus anstrengend (wenn auch interessant) erscheint. So dürfte es dann doch eher wie erwartet die Suche und Rettungs Jobs sein (siehe auch der Episodentitel nächste Woche: "JOB").

Ist am Ende Proctor doch der böse Böse und Hood bringt ihn um? Wäre ein passender Abschluss, wurde das in schöner Regelmäßigkeit seit Serienstart angedroht. Hat sich aber auch in der Folge nochmals gedreht ("I've got nothing to hide"). Oder kommt Hood etwa um und mit ihm endet die Geschichte? Nur noch sechs Folgen – legt gerne los!

Bilder: Cinemax

-->