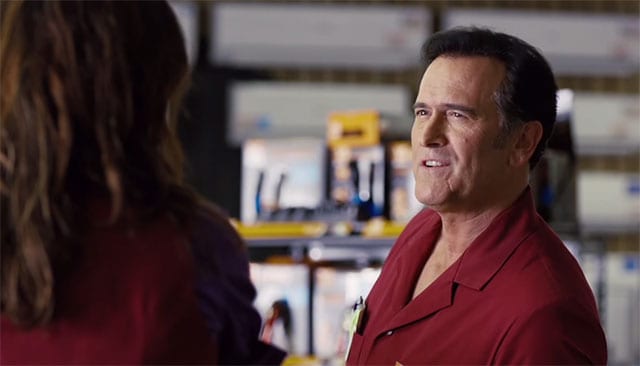 Noch etwas über einen Monat, dann startet endlich Ash vs Evil Dead. Nach einigen Trailern gibt es auch einige kleine Featurettes zu Ash und seine neuen Freunde. Zum einen versucht Starz die Lücke zwischen Film und Serien nachvollziehbar zu schlagen:
"See where Ash's story picks up 30 years later with an inside look at Ash vs Evil Dead from the cast and crew."
Und dann hätten wir noch einen gesonderten Blick auf die Haupt-Charaktere. Wer ist neben Ash am Start?
"Even a man with a chainsaw hand can't fight Evil alone. See who gets roped into Ash's journey on Ash vs Evil Dead."
Ich freue mich schon sehr auf den 31. Oktober!
via: nerdcore