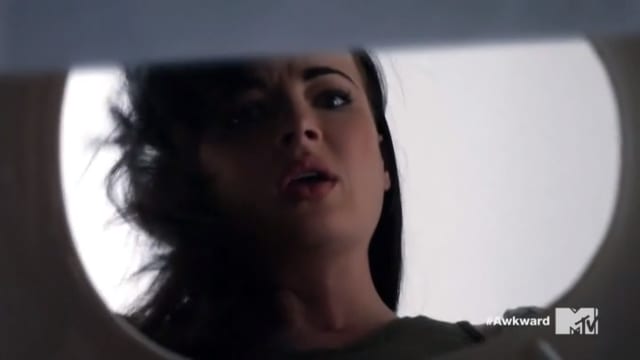 Noch 23 Tage High School – für Jenna und ihre Clique wird es bald ernst. Die College-Zusagen flattern nach und nach ins Haus und auf einer großen Pinnwand darf jeder sein Fähnchen an den Bundesstaat pinnen, in dem er zukünftig studieren wird.
Laceys Schwangerschaft ist mittlerweile so weit vorangeschritten, dass das Geschlecht von Jennas Geschwisterchen feststeht. Das schreit nach einer Party! Und die soll natürlich Jenna ausrichten. Sollten sie doch eigentlich langsam mal wissen, dass das nichts werden kann. Aber gut, nächste Chance für Jenna, etwas in den Sand zu setzen.
Aufgrund eines Traumes weiß Jenna nun endlich, dass sie doch noch Gefühle für Matty hat, die über enge Freundschaft hinausgehen. Wussten wir ja. Doch irgendwie ist niemand davon begeistert. Tamara sieht das Matty-Jenna-Schiff schon wieder sinken:
"What if I told you that I think I'm in love with Matty and I'm going out with him tonight to tell him?" – Jenna
"I would say that it's too late. That the time for shipping Matty and Jenna has sailed and sunk multiple times." – Tamara
Doch sie lässt sich von niemandem aufhalten. Nach dem ersten gescheiterten Versuch, Matty ihre Liebe zu gestehen, geht beim zweiten Mal alles ganz schnell: Den richtigen Zeitpunkt erwischt, posaunt sie ihre Gefühle frei raus, Matty erwidert diese, sie steigen auf den Tisch und küssen sich. Die Menge jubelt.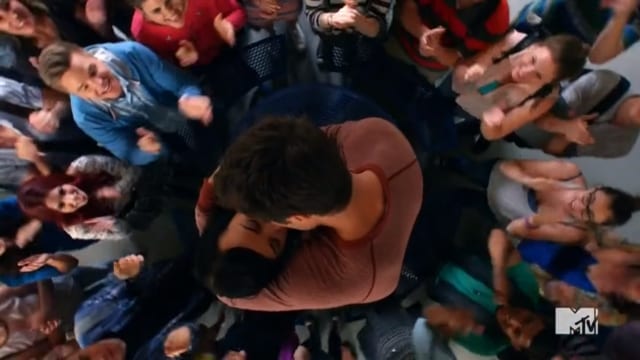 Natürlich nicht wirklich. Passiert mal wieder alles nur in ihrem Kopf…denn zum richtigen Geständnis kommt es nicht. Selbst beim deliziösen Abendessen/Date, bei dem genüsslich ein grüner Salat gegessen wird (Blättchen für Blättchen!), verfeinert mit einem Wässerchen, kommt es nicht zur Aussprache. Jenna erkennt, dass es jetzt wichtiger ist, die eigenen Gefühle zurückzustecken, um Matty seine Zukunft in Berkeley nicht zu verbauen.
I couldn't say it… – Jenna
Dass es nicht zu der Aussprache und dem gegenseitigen Geständnis kommen kann, war klar. Wir sind erst bei der siebten Episode und so eine Wendung muss mindestens noch zehn, ach was, fünfzehn Episoden warten. Es sei denn, die Serie wächst über sich hinaus und liefert uns am Ende doch etwas, womit wir zur Abwechslung mal nicht rechnen. Das finden wir wohl erst dann heraus.

UPDATE: Das nächste Review folgt zum Ende der Staffel in Form eines Staffelrückblicks.

-->