Alles zu
Rick and Morty

- Seite 13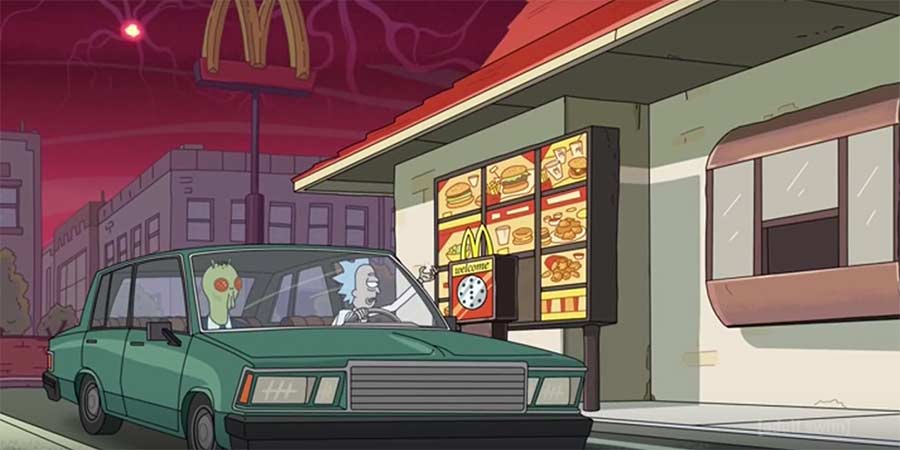 Volksbegehren und Nachkochvideo
Wie ihr in der Aprilscherz-S03E01-Episode sehen könnt, dreht sich im "Rick and Morty"-Universum aktuell alles um eine Sauce. Genauer gesagt die "Szechuan Sauce", die 1998 im Zuge des... [...]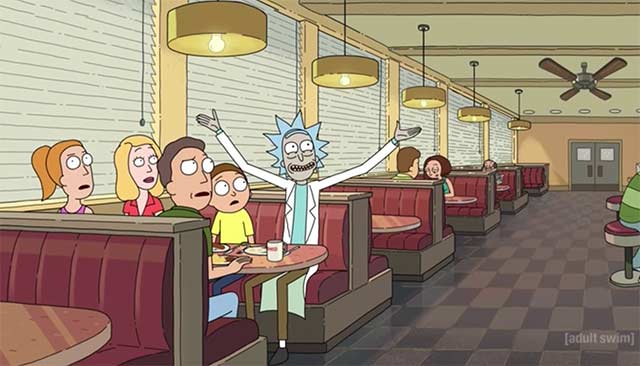 Neue Folge lief am 1. April
Na das nenne ich mal eine Überraschung! Über das Wochenende lief einfach mal eine neue Episode von "Rick and Morty" an. Nach monatelangem Warten und vor allem Meckern darüber, dass noch nicht... [...]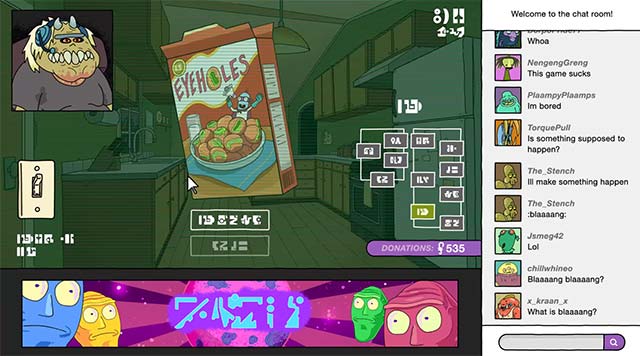 Promo-Parodie mit "GlorpDieBlorp"
Endlich tatsächlich erstes Promo-Material zu einer neuen Staffel "Rick and Morty"! Zuletzt hatte adult swim ja alle etwas veräppelt und ja, auch jetzt ist es eher verspielte Allgemein-Promo zur... [...]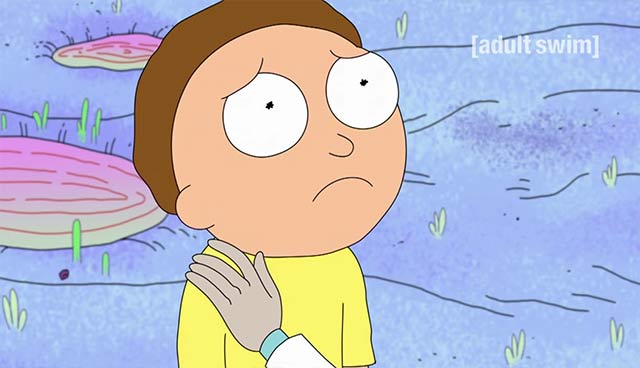 Endlich neues Material!
Hach, es geschehen noch Zeichen und Wunder! Nach elendig langer Wartezeit hat adult swim endlich einen ersten Vorgeschmack auf die dritte Staffel von "Rick and Morty" veröffentlicht. Die ersten... [...]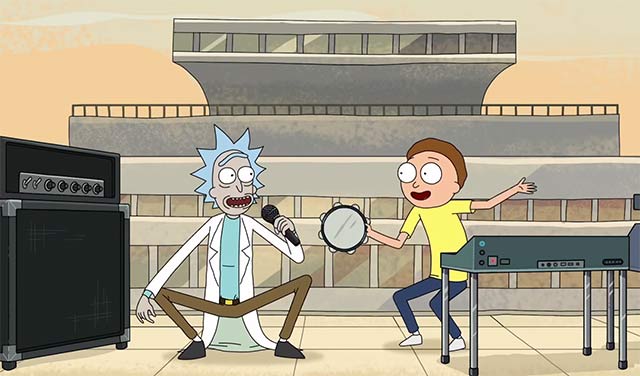 Get Schwifty!
Nachdem Will Schoder bereits philisophisch herangegangen ist und Wisecrack einige Referenzen zusammengetragen hat, hat Letzterer sich nun auch der "The Philosophy of Get Schwifty" angenommen.... [...]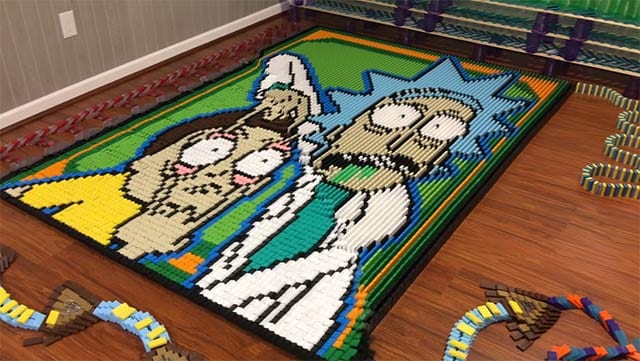 Wubba lubba dub dub!
Rund drei Tage lang hat "The Domino King" für den Aufbau dieser 18.365 Steine gebraucht, die eine gelungene und gefallende(!) Hommage an eine der tollste Animationsserien unserer Zeit entstehen... [...]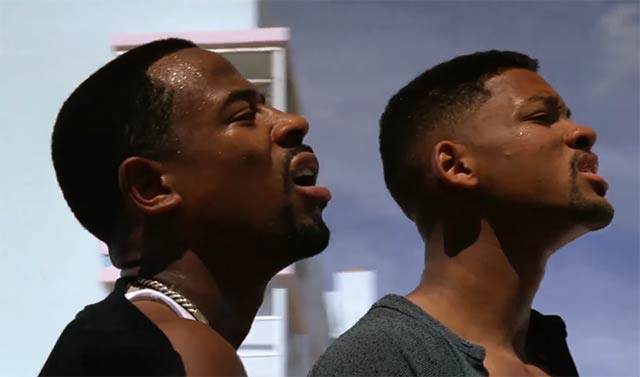 Live Action Trailer zur wirren Kino-Idee
Hach, Ricks wirre Ideen muss man einfach lieben! Just Editing Stuff hat die Kinofilm-Manie aus S01E08 genommen und mit echten Szenen aus Trailern und Filmen nachgestellt. So sehen wir ein... [...]