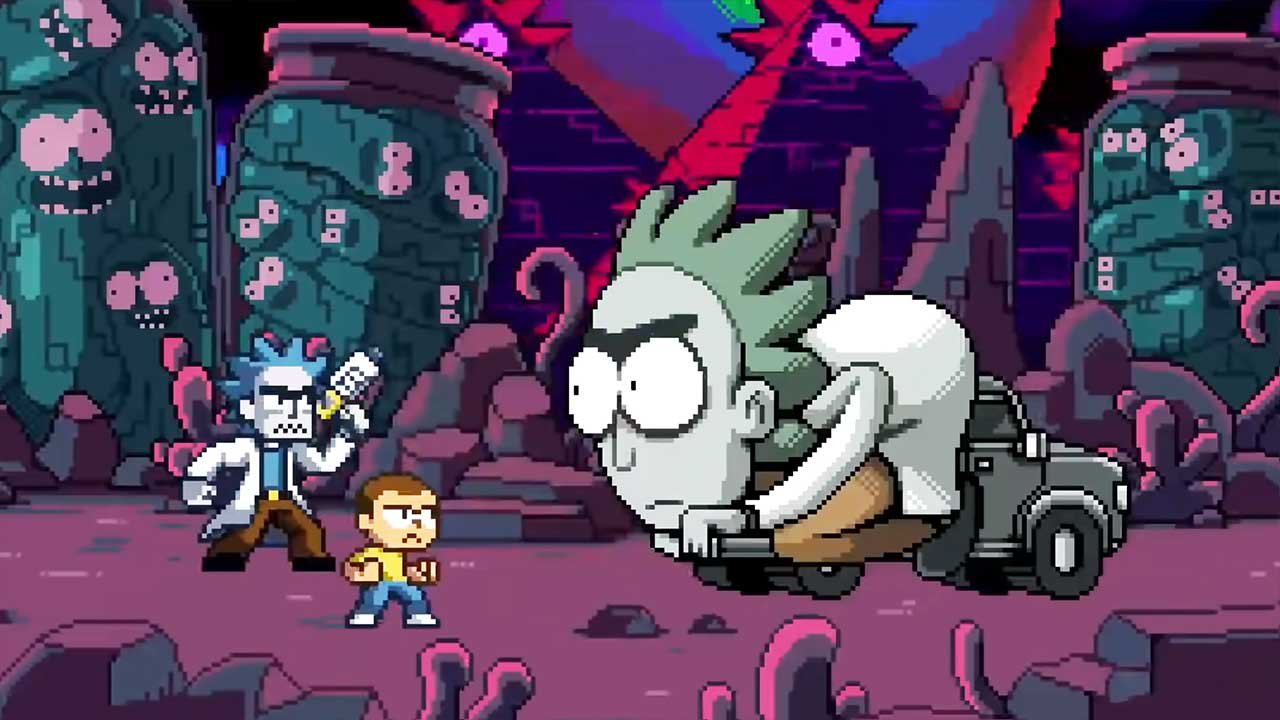 Vor Kurzem hatten wir hier vom Special berichtet, das uns "Rick and Morty" im liebevollen Pixel-Look präsentieren sollte. Mittlerweile lief die von Paul Robertson inszenierte Sonderfolge im US-Fernsehen und meine Hoffnung, es würde in komplette Länge einfach auf YouTube gepackt werden, hat sich bestätigt! Eine halbe Stunde wurde es dann zwar leider nicht, aber immerhin 17 Minuten durchgeknallter Sci-Fi-Pixel-Krams, die mit richtig vielen kleinen Anspielungen auf Inhalte der Adult-Swim-Serie daher kommen – wubbalubbadubdub! Habt viel Spaß mit "Rick and Morty in the Eternal Nightmare Machine".
"The simulation is corrupt – repair the core."
Und, habt ihr jetzt auch so viel Lust, ein Sidescroller-Videospiel von "Rick and Morty" in diesem Spiel zu zocken? Das gibt es jedoch leider noch nicht – da könnte nach "Pocket Mortys" (iOS / Android) gerne mal was Neues kommen. Wobei, viel wichtiger ist ja, dass es neue Folgen der Serie gibt – und da müssen wir uns ja nur noch ein paar wenige Wochen gedulden! Hier der aktuelle Trailer zur anstehenden Staffel.
via: theawesomer