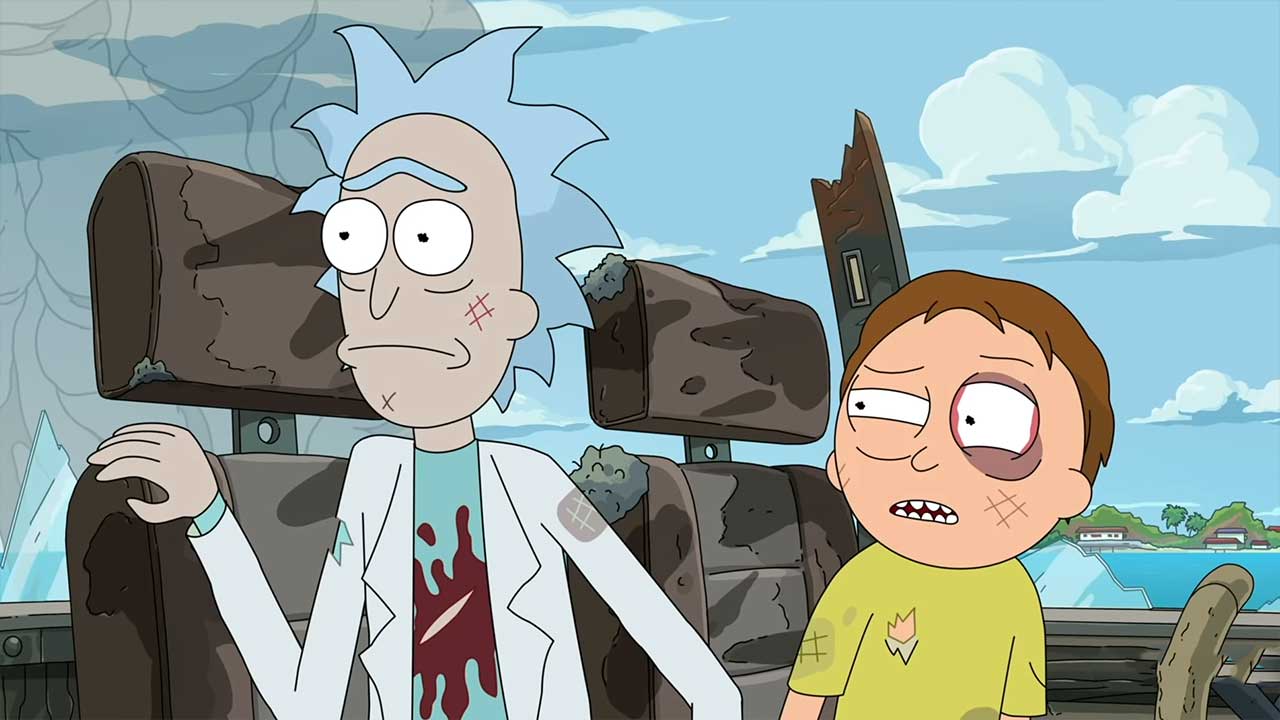 Lang ist es nicht mehr, bis zu den neuen Folgen von "Rick and Morty"! In rund vier Wochen geht es weiter und nach dem Ankündigungstrailer und dem zweitem Trailer hat Adult Swim jetzt noch einen dritten offiziellen Trailer zur kommenden Staffel veröffentlicht. Wieso müssen die eigentlich nicht immer nur am Wochenende erscheinen, sondern gerade an denen, an denen ich besonders wenig Zeit (und sogar Feier- plus Geburtstag) habe, damit ich erst Tage später davon erfahre und hier dazu bloggen kann…?! Menno! Hier aber für alle, die wie ich unter einem Stein leben, rund zwei Minuten weiteres Ausblick-Material!
"This is no mirage. 10 new episodes of Rick and Morty begin June 20 on Adult Swim."
Das schaut noch immer vielversprechend aus und klingt dank Beastie-Boys-Soundtrack auch noch verdammt nice! Alleine Momente wie das "Something's off…!" lassen mich auf große Wendungen hoffen!
Die fünfte Staffel "Rick and Morty" wird ab Sonntag, dem 20. Juni 2021, in den USA laufen und tags drauf, ab 21. Juni, auch hier in Deutschland.