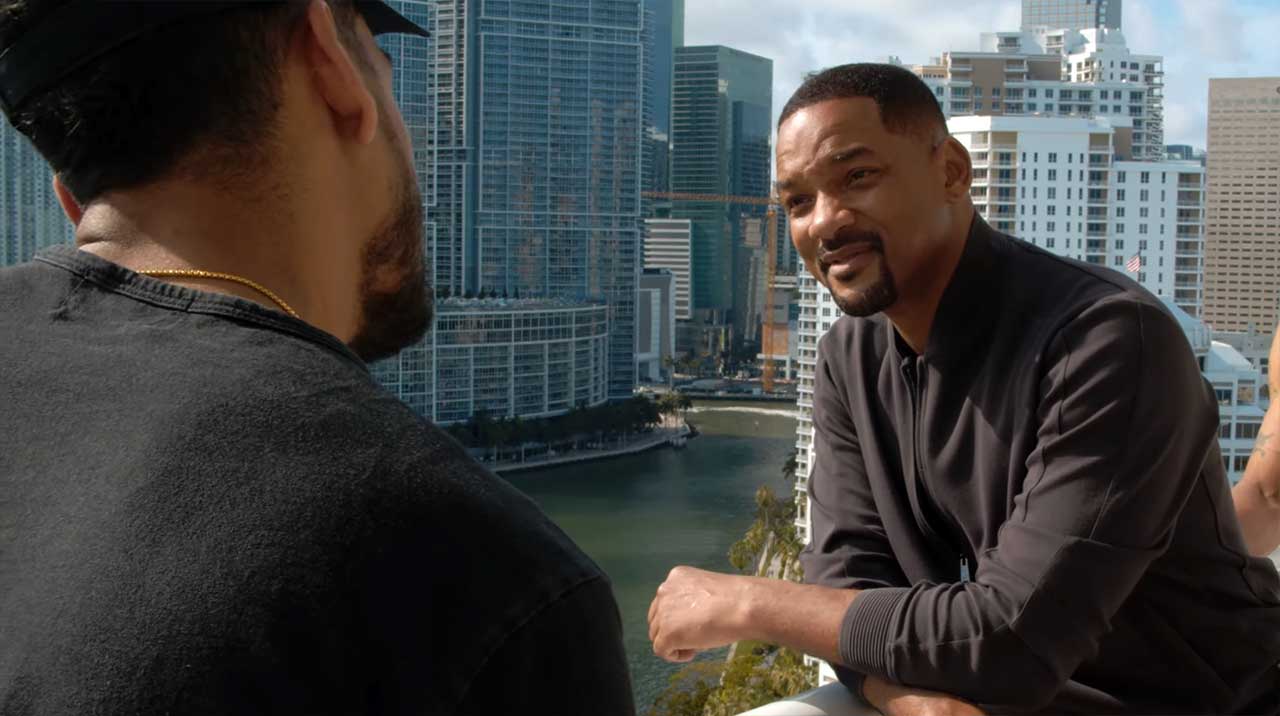 Mitte März hat dieser Trailer hier hohe Wellen im Netz verursacht. Gezeigt hat "Bel-Air" eine moderne Adaption des "Fresh Prince" in einem Drama-Gewandt, das nicht wenige Leute gerne direkt in dieser Form gesehen hätten. Aber dabei handelte es sich nur um ein Fan-Projekt, ein Fake-Trailer, der auf gewisse Weise eine hypothetisches Proof of Concept darstellt. Geplant ist bislang kein Revival vom "Fresh Prince of Bel-Air". Aber wer weiß… Zumindest mal hat der virale Erfolg des Trailers es bis zu den Machern der damaligen Kult-Sitcom geschafft.
Will-Darsteller Smith hat auf seinem YouTube-Kanal jetzt nicht nur seine Meinung bezüglich der Neuinterpretation zum Besten geben, sondern auch einige Worte mit dessen Macher, Morgan Cooper, gewechselt. Interessant!
"It was the fan trailer that took the internet by storm. Now Will meets with Morgan Cooper, the filmmaker behind the viral smash 'BEL-AIR'."
Leider kommt der eigentliche Talk-Part im Video deutlich kürzer, als ich mir das erhofft hätte. Da wird ja im Grunde genommen der komplette Fan-Trailer nochmal gezeigt. Vor allem hätte mich ja die allererste echte Reaktion Smiths beim Anschauen des Trailers interessiert. Aber so haben wir immerhin sehen können, dass er den Ansatz gutheißt und in gewisser Weise auch bereit ist, den Staffelstab an eine neue Generation "Fresh Princes" weiter zu reichen. Wir hätten aber mal so überhaupt nichts dagegen einzuwenden!